New Second Factory for REtech in Zhuhai
New Second Factory for REtech in Zhuhai
Despite the apparent turndown in global markets, REtech has opened a second factory, this time in Zhuhai, China.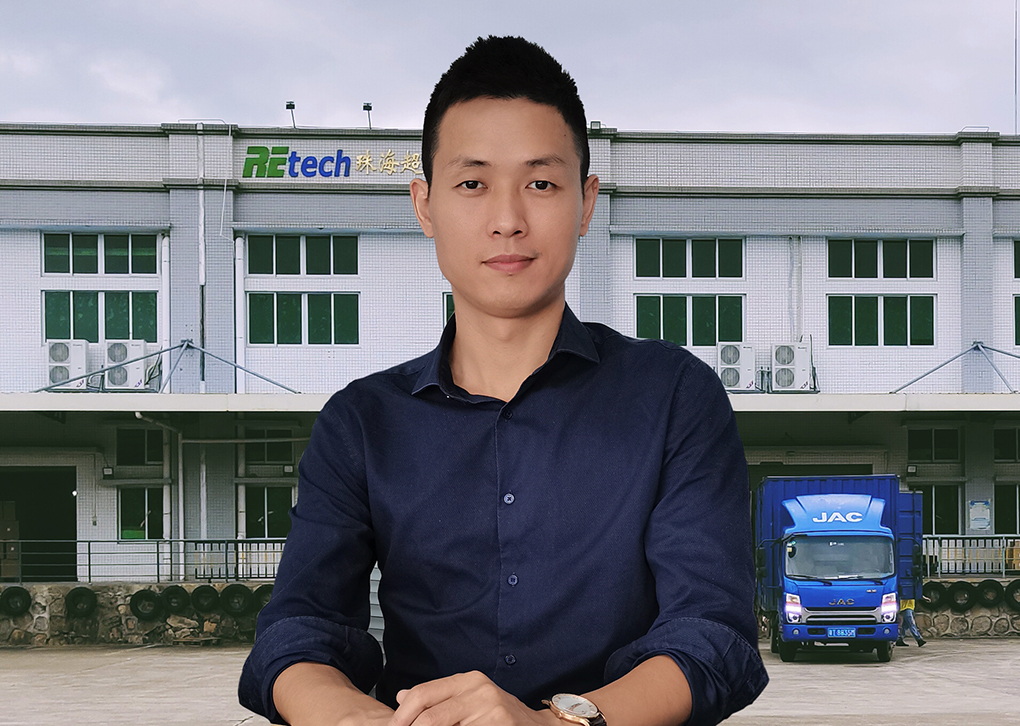 According to sales director, Steven Wang (pictured), the well-known Shenzhen-based brand based is well-positioned to expand into compatible inkjet cartridges as well as its trademark toner cartridges.
"Zhuhai is the capital for aftermarket printing consumables," he said. "And given Dinglong is the expert when it comes to supply chain integration, the new Zhuhai factory can enjoy the vertical industry benefit as part of the Group." The factory has been developed in what will become known as the Dinglong Zhuhai industry zone.
Wang said it is all about global customers getting faster delivery and better value that has pushed them forward. "The demand is there and we are compelled to respond," he said.
The pressure to deliver on both quality and price has urged the company to look at a more efficient factory to meet the demand. Wang said an automated production line can deliver these benefits to its customers. "We will still keep the Shenzhen factory and staff but we will adopt a different workload in the Zhuhai one," he said. "Shenzhen is an energic city when it comes to trading businesses, no matter if they are online or offline. You can find a very convenient service and the talented staff there."
Apart from delivering compatible toner cartridges, Wang said REtech's customers will be able to buy more from the company because new compatible inkjet cartridges have become available, thanks to the power of the Dinglong Group.
Wang agreed to answer questions put to him by RT Media.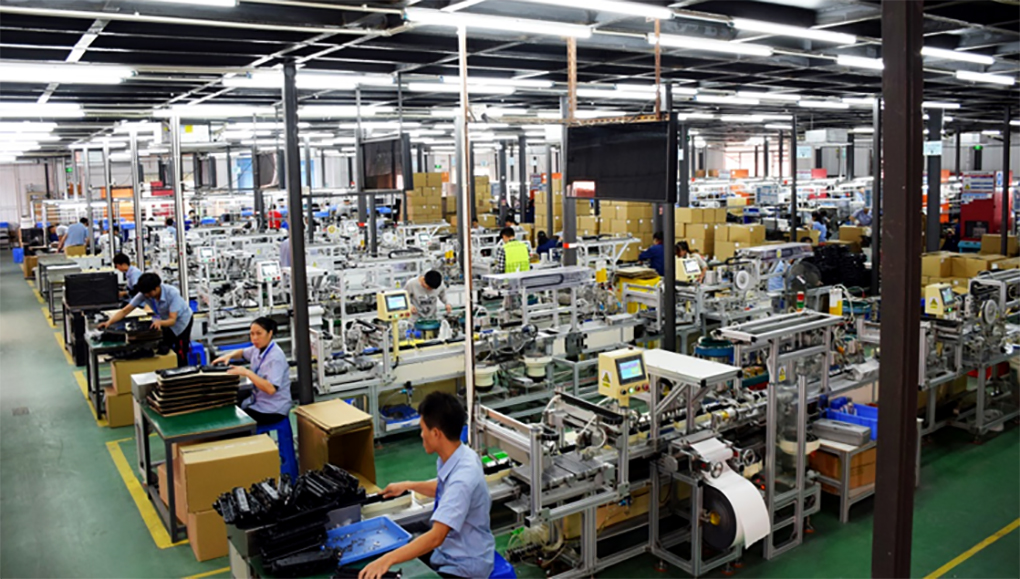 What are the highlights of your new Zhuhai REtech?
"The automated production workshop has the latest automated, data analysis driven technology for cartridge manufacturing. It can realize the complete assembling process from the plastic shell to the finished product. Your readers should visit and see for themselves how we use technology and innovation to upgrade the modern factory. But that is not all. We have optimized our management and labor costs. It all adds up to help us deliver better value for our customers.
"As a technology-oriented company, our parent company, Dinglong, has focused on R&D for 20 years with its university-trained, innovative and specialist engineer team.  This means we can provide customers with 'patent-safe' solutions. Moving to Zhuhai will allow us to work more closely with this team."
What then, are the benefits REtech can bring to its customers?
"We don't take price as the only benefit for customers. Many ask for that as well, but service is in higher demand. If you are driven by price alone, you'll never have a product or price advantage again. Price can be too easily duplicated, even if it is temporarily just to capture the sale. But a strong customer service culture cannot be copied.
"Our staff are a multi-languages sales team. They are available on shifts to provide around the clock, 24/7 after-sales support. Quick response and a one-stop solution are the best benefits for customers.
"Further, we have great support from the Dinglong Group supply chain. We have been able to optimize the product combo with rollers, toners, chips and plastic casings. We have top industry engineers, and now we have updated the automated production lines so that delivery can be accelerated and the product defect rate is reduced."
It's good to have healthy competition with many players involved. So what's the next challenge for REtech?
"Satisfaction is a method for rating your performance. Loyalty is a brand. REtech is led by a smart and diligent team and we work hard for customers' satisfaction all the time. In the future, we will keep aiming for a higher rating.
"Non-stop innovation will drive us to develop various product lines for different markets. Given its experience as a professional, aftermarket printing consumable supplier over decades, we sincerely understand what we need to do to help our customers grow their businesses."
What is the most important thing for Retech in 2020?
"Keep the customer first, not only in 2020 but always. What we endeavored to achieve this year, apart from expanding our new factory within the Dinglong Zhuhai industry zone, is to apply the latest automated production lines for new compatible inkjet cartridge supplies. The more we investing in product updating, the better it is for customer experience. Time changes, the economic environment changes, but we try our best to lead a new way forward and create a win-win with our global partners."
---
Related:
Comment:
Please add your comments below about this news story, "New Second Factory for ReTech in Zhuhai."
https://o1.rtcdn.net/uploads/2020/12/newRetechfactory.jpg
726
1020
David Gibbons
https://o1.rtcdn.net/uploads/2020/07/RT-logo-old-big-old-jiazi-3.png
David Gibbons
2020-12-10 21:15:37
2020-12-11 08:39:30
New Second Factory for REtech in Zhuhai