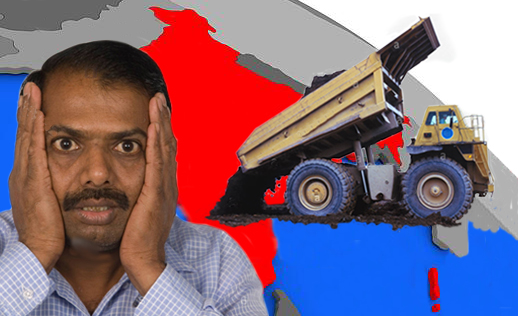 India Plans to Add Duty to Toner Imports
India Plans to Add Duty to Toner Imports
The Directorate General of Trade Remedies (DGTR) has recommended a duty be added in India to all black, dry toners being imported from China, Malaysia and Chinese Taiwan.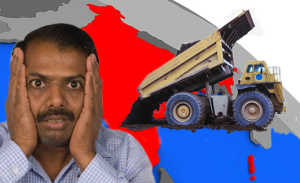 According to the 25-page report from the directorate sent to RT Media, dated June 18, 2020, it is handing a recommendation to the Ministry of Commerce and Industry that anti-dumping duties be imposed on "black toner in powder form, used in printers and photocopiers." The duty is intended to protect domestic players from cheap imports.
In its probe, the directorate said it had concluded the product has been exported to India from certain nations below its associated normal value. This resulted in "dumping" and in turn impacts the domestic industry. The duty recommended is in the range of US$196 per tonne to US$1,686 per tonne. The finance ministry will make the final decision to impose duties and the amount of the duties.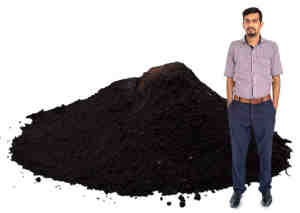 Back in March, RT Media reported an investigation would be undertaken. Pure Toners and Developers, and Indian Toners and Developers filed the application for the dumping probe. In India, there is already a ten percent duty tax on all toners that are imported into the country. This is a common practice by governments around the world to protect local jobs and businesses. India implemented its anti-dumping laws in 1975 as part of the Customs Tariff Act. Anti-dumping laws are put in place in order to protect local manufacturers from cheap imports and are applied when imported product is sold cheaper than the domestic market price.
Local remanufacturers of toner claim the current situation is unfair and that cheap imports are making it difficult for them to compete "on a level playing field." They are expecting "anti-dumping" legislation will be passed that will make it almost impossible for toner importing to continue.
What's In and What's Out
The product under consideration is "black toner in powder form used in laser printers, photocopiers, digital multifunction devices (MFD), etc. to form the printed text and images on the paper." The following toners are not covered in the scope of the investigation:
color toner;
MICR Toner (specialized toner used for printing in cheques);
toners imported for the use by Original Equipment Manufacturers (OEMs) of printing equipment;
toner in cartridges;
toner in liquid form
RT Media notes that the recommended duties will be added to toner powders coming from mainland China and Taiwan, as well as Malaysia, but not on toners imported from Korea, Singapore and Japan.
The authority investigated ten exporters with eight from mainland China: Hubei Far East, Wuhan PointRole, Handan Hangguang, Wuxi Jiatieng, Dinglong, Nanjing Teshine, Comet and Wuhan Techwin Toner and Developer Limited. The Malaysian company investigated was Jadi, and the one from Chinese Taiwan was TTI.
The Authority also investigated ten Indian importers including Vedica Computer, Datalink Industrial Corporation, Atul Automation, Cartridgewala.com, Copytron Technology, Indrayani Sales, Best Mega international, Sumanglam International, Rank Office Automation and Image Star Print Solutions.
The imposition of anti-dumping duty is permissible under the World Trade Organization (WTO) regime. The duty is aimed at ensuring fair trading practices and creating a level-playing field for domestic producers vis-a-vis foreign producers and exporters.
---
Related:
Comment:
Does this story, "India Plans to Add Duty to Toner Imports" impact your business? Please add your comments below or on social media on LinkedIn.
https://o1.rtcdn.net/uploads/2020/06/Toner-dumping-in-India.jpg
316
518
David Gibbons
https://o1.rtcdn.net/uploads/2020/07/RT-logo-old-big-old-jiazi-3.png
David Gibbons
2020-06-21 20:41:19
2020-06-21 21:04:28
India Plans to Add Duty to Toner Imports