Originally published at HP.
HP Expands Digital Textile Printing for Signage and Décor with New Super Wide Stitch S1000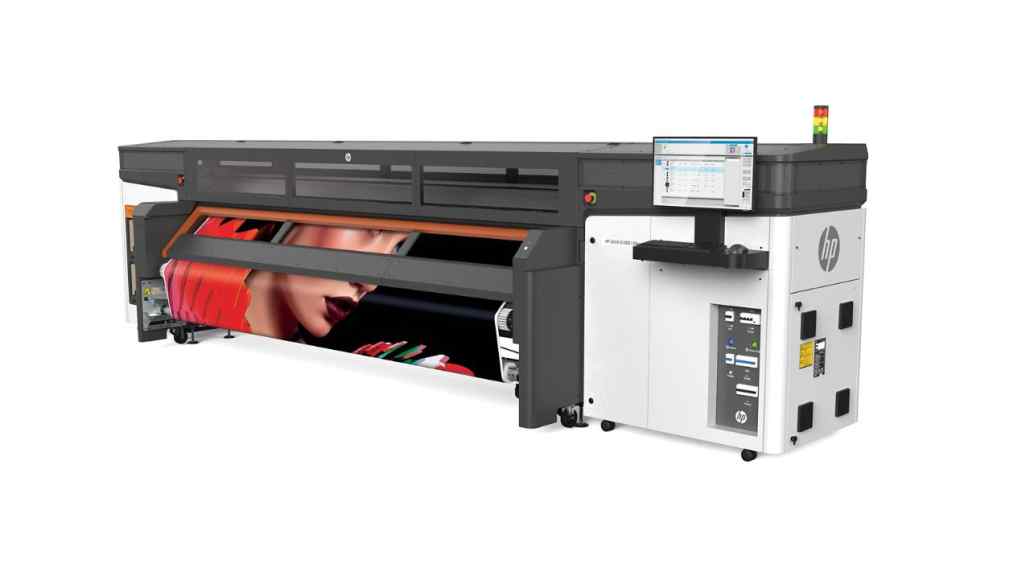 HP has introduced HP Stitch S1000, a super wide dye sub production printer designed for high productivity and simplified operation, unleashing new production possibilities for interior décor and soft signage.
The HP Stitch S1000 is a 3.2 meter (126-inch) dye sub printer that brings a new level of innovation to high production companies to meet deadlines more easily by enabling fast speeds, high uptime, and unattended shifts. Fully automatic maintenance ensures optimal image quality without user intervention, while saving time with easy media loading and unloading by a single operator.
The printer is making its worldwide debut in Munich, Germany, May 14-17. The new HP Stitch portfolio, including the 1.62 m (64 inch) HP Stitch S300 and S500 printers, removes complexity from dye sub printing.
The HP Stich portfolio introduces dye sublimation ink into HP's Thermal Inkjet printing technology to meet rising demand for polyester-based textiles for sportswear, fast fashion, home décor and soft signage.  HP Stitch S1000 is ideal for medium and large print service providers to boost production of textile applications in the soft signage market, including backlits, frontlits, and interior décor such as curtains, upholstery, and sofas.
Click HERE to know more.
https://o1.rtcdn.net/uploads/2019/05/HP-Stitch-S1000-Standard-Left-with-output.jpg
721
1280
Tequila Yan
https://o1.rtcdn.net/uploads/2019/01/RT-logo.png?x-oss-process=image/quality,q_50/resize,m_fill,w_300,h_292
Tequila Yan
2019-05-14 14:10:01
2019-05-16 09:34:14
HP Introduce Thermal Inkjet Printer Stitch S1000