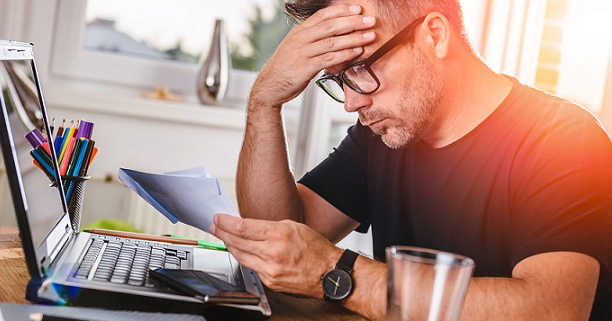 HP Continues to Target Workers at Home During Crisis
HP Continues to Target Workers at Home During the Coronavirus Crisis
HP has admitted it caused a problem for thousands of office workers, students, teachers and other forced to work at home during the current coronavirus crisis.
On March 17, 2020, the largest printer OEM in the world sent a firmware update to certain HP printers around the world that effectively shut down any printer that was using third-party inks. For workers being told by governments to "stay at home" and not leave except for essential needs, it caused huge distress. RT ImagingWorld received complaints from consumers as well as distributors in the UK as well as in the USA.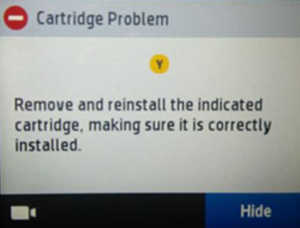 HP has apologised. A message on the HP website says, "HP OfficeJet 6900, 7700, 8210, 8700 Printers – 'Cartridge Problem' Error When Using a Non-HP Cartridge: This document is for HP OfficeJet 6950, 6962, OfficeJet Pro 6900, 6970, 7720, 7730, 7740, 8210, 8710, 8720, 8730, and 8740 printers. We are here to take care of your printing needs. Please call +1-877-219-5008 for support. Keyword: getgoingnow2020
The phone number is for those primarily in the USA.
On a LinkedIn post, Vanessa Yanez, the World Wide Head of Print Communications at HP, wrote "Hello, I work for HP. This is a situation that shouldn't have happened and we are addressing it. If you have an HP OfficeJet or OfficeJet Pro printer and some of your non-HP branded cartridges are not working, please contact us here https://bit.ly/2QBdxiA.
This appeared to be at HP at its usual best. But there's a deeper problem emerging.
What Went Wrong
Firstly, it appeared HP was making a "grab for the aftermarket sector" to capture more market share at a vulnerable time in the community. By locking out third-party products with a firmware update, it would force consumers back to the OEM product. It was done at a time when the world is confronting a global health crisis.
Secondly, HP has realised it was all a horrible mistake, or very poor timing, to have sent out this firmware update. It realised it was alienating its printer customers. So it apologised and provided links and a phone number for support.
This is where the problem becomes worse.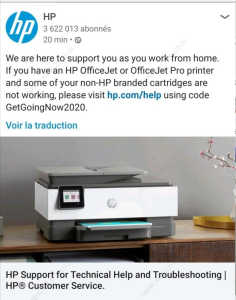 RT ImagingWorld has now received messages (email and on social media) from home users and also aftermarket distributors in both Europe and the USA.
One US-based consumer (who has asked to remain anonymous) followed the HP instructions (pictured right) and was given a number to call in the USA. "I called the Hewlett-Packard US branch office and they agreed to mail a new set of ink cartridges to me free of charge."
It seems like HP was being very thoughtful and willing to solve the problem with the free shipping and supply of genuine OEM ink cartridges.
The only problem is, the consumer told RT ImagingWorld, "I am still unable to choose which ink I can use in my printer." He explained that after finishing using the free HP genuine cartridges he would like to go back to using third-party cartridges again. But he cannot.
According to a distributor of third-party cartridges in the UK, the whole HP strategy is to "drag consumers back to the OEM consumables. HP admitted IT got the timing wrong for the firmware update, but it has still locked consumers out from having a choice of which consumables they wish to use."
Apex Microelectronics, a part of the China-based Ninestar Group, claims to have debugged and rewritten the coding on the chips that could allow third-party supplies to keep working in the 90X and 95X cartridge series. Within a single day, it was able to formulate and verify a solution. On March 19, the company commenced production and is taking orders from its customers across the globe.
---
Related:
HPs Dirty Tricks During Coronavirus Shutdown
Ninestar's Solution for HP Firmware Update Ready to Go
HP Action Angers Printer Cartridge Association
Apex Solves HP Firmware Update Debacle – In One Day!
Lexmark Printer Firmware Update – Chip Solution in Hand
---
Comment:  Does the fact that HP continues to target workers at home concern you? Please add your comments below, or join the conversation on social media.
https://o1.rtcdn.net/uploads/2020/03/working-from-home-crisis.jpg
612
612
David Gibbons
https://o1.rtcdn.net/uploads/2020/07/RT-logo-old-big-old-jiazi-3.png
David Gibbons
2020-03-26 16:56:03
2020-03-26 17:12:51
HP Continues to Target Workers at Home During Crisis