Four Cartridge Manufacturers to Win as Quality Brands
Four Cartridge Manufacturers to Win as Quality Brands Suitable for the Russian Market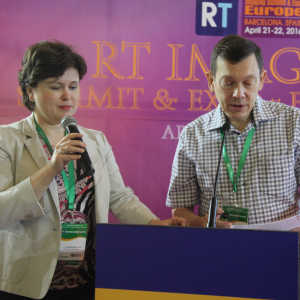 The four best quality cartridge brands according to Russian authorities will be announced at the RemaxWorld Summit on October 18.
The four "winners" will come from a group of 16 finalists announced in Moscow today. Business Inform, the Russian information agency related to printing devices and consumables, is running an international "Open Quality Printing Contest" and the first stage of the contest is to find the best quality printouts or "imprints."
The testing of the quality of the imprints was undertaken by the Russian based Laboratory of Electrography using the newly established standardized testing method, LEM 1.01.19. Business Inform is the Organizer and the Russian trace association (AQCMS) is the co-organiser.
All cartridges being tested in this contest are remanufactured or new-built compatible brands.
Out of thirty-seven (37) companies that participated in this first stage of the contest, only sixteen (16) were considered to be good enough to become nominated as finalists. The sixteen companies announced today are MSE, Dataproducts, Freecolor, Kodak, Integral, Static Control, G&G, Retech, Solnce, HYB Toner, Cactus, Hi-Black, Uniton Premium, Profiline, 7Q and Tonex.
From these sixteen companies, only four will be winners of this first stage of the contest.
On October 18 at RemaxWorld Summit at 4pm, the four winners will be announced, all nominees and winners will be awarded diplomas and awards, and details will be shared about the contest's stage 2 to evaluate more aftermarket cartridges under standardized testing method, LEM 2.01.19.
Business Inform's Dr Yulia Danilogorskaya (pictured, right) told RT Media, "in stage two of the contest we'll evaluate cartridges -not imprints. We'll evaluate the quality of the cartridges based on the new Russian standard LEM 2.01.19." Danilogorskaya added that any company can participate in stage 2 of the contest but there is a fee of US$1,000. For the sixteen finalists in stage one, the fee is US$600 and for the four winners of stage one, the fee is free.
Finalists and winners of each stage receive permission to display labels on their products to show the product has met the new Russian standards.
RT Media broke the news recently about how the Russian government, enterprises and organisations were rejecting hundreds of thousands of poor quality and toxic cartridges coming mostly from China. Large orders have been placed with the more expensive remanufactured products in western Europe instead.
Dr Stanislav Malinskiy (pictured, left) will join Dr Tatiana Kashinaskaya to speak on the topic, "How the First Russian Standardized Testing Method (LEM) Will Impact Printing Supplies Going into the Russian Market" at RemaxWorld Expo and Summit on October 18.
You can read more about the new standards: Russians Set New Standards for Printer Cartridges.
https://o1.rtcdn.net/uploads/2019/09/Russian-Announcement.jpg
3433
3434
David Gibbons
https://o1.rtcdn.net/uploads/2020/07/RT-logo-old-big-old-jiazi-3.png
David Gibbons
2019-09-25 23:03:30
2019-09-26 16:15:54
Four Cartridge Manufacturers to Win as Quality Brands