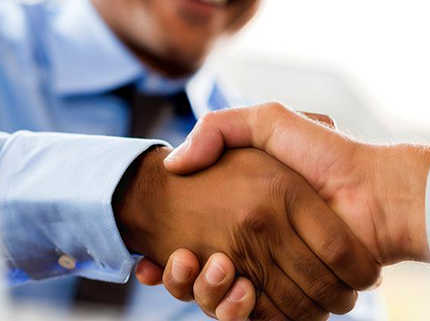 CSG Limited Bought by Fuji Xerox for $150 million
Fuji Xerox, recovering from a near $500 million accounting scandal involving its New Zealand and Australian subsidiaries, has launched a takeover for Australian tech company CSG Limited for A$140.8m ($150m).
The printing company, owned by Japan's FujiFilm and US-based Xerox, has entered into an agreement with CSG to acquire all of its shares, subject to shareholder approval.
Under the deal, CSG shareholders will receive A$0.31 cents per share. CSG's equity is valued at A$140.8m and enterprise value at A$181.6m ($194m). The transaction will be funded from Fuji Xerox Asia Pacific's existing cash on balance sheet.
CSG, which provides printing and IT services for nearly 10,000 companies, will continue to operate as an independent subsidiary. The company was previously known as OneSource and once owned by Eric Watson and Mark Hotchin's Hanover Group.
The acquisition is said to enable Fuji Xerox to diversify into technology services offered in both New Zealand and Australia, and expand out its business to service small and medium-sized firms.
CSG chairman Bernie Campbell said the Brisbane-based company was an ideal strategic fit for Fuji Xerox's global business.
"Our expertise in IT managed services and office solutions for the SME sector in Australia
and New Zealand [complements] Fuji Xerox's leading print and technology operations," Campbell said in a statement.
"Our more than 10,000 SME customers across Australia and New Zealand will benefit from our long-term integration with Fuji Xerox through increased scale, broader product and service capability."
CSG, founded in Darwin in 1988, employs 670 staff based in Australia. Fuji Xerox is one of the largest document and print management companies in the Asia-Pacific region.
CSG posted revenue sales of A$217.6m ($232m) in the year to June 2019.
Originally posted here.
https://o1.rtcdn.net/uploads/2019/11/ePRINTit-TBS-acquisition-RTMworld-1.jpg
430
430
Cassie Gibbons
https://o1.rtcdn.net/uploads/2019/01/RT-logo.png?x-oss-process=image/quality,q_50/resize,m_fill,w_300,h_292
Cassie Gibbons
2019-12-02 17:37:47
2019-12-03 11:26:20
CSG Limited Bought by Fuji Xerox for $150 million