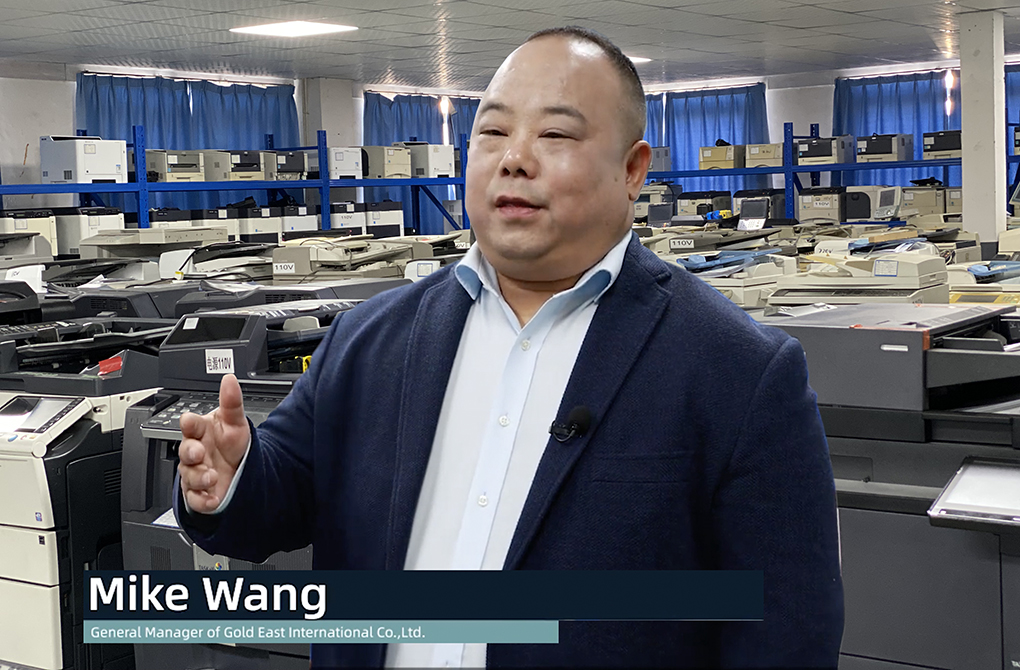 Buyers Back Gold East Boss' Kyocera Solution Risk
Buyers Back Gold East Boss' Kyocera Solution Risk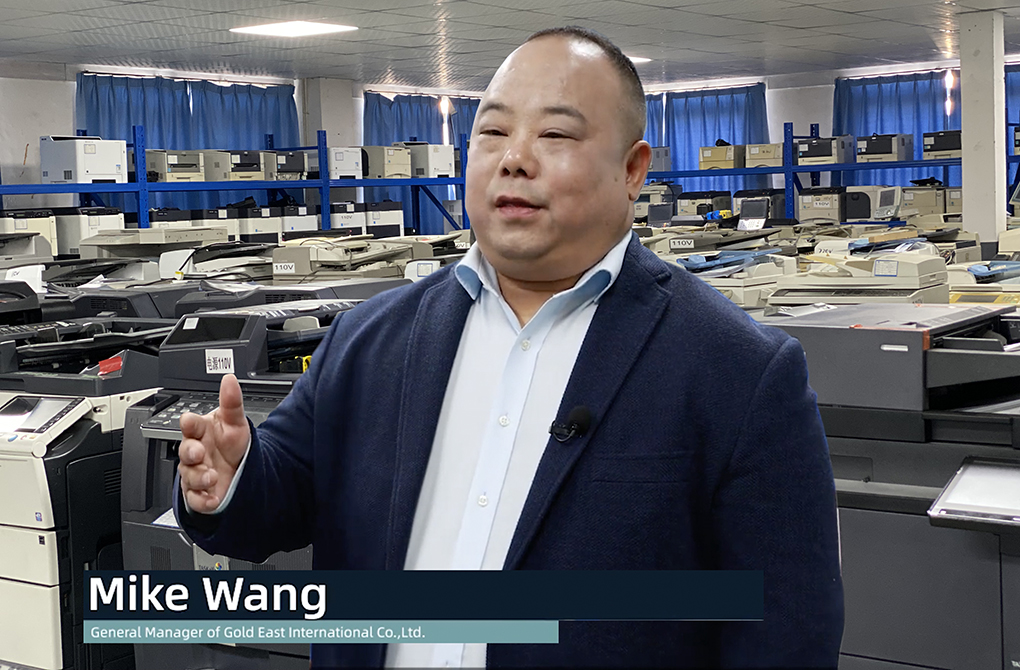 Hundreds of buyers from 72 countries have sent messages of thanks to Gold East's founding CEO, Mike Wang (pictured in his testing lab).
Wang set up his business in 2004 in Tanzhou, just over the river from Zhuhai in Guangdong province in southern China. He had worked as an engineer at Print-Rite before he started his own business.
According to Wang, customer loyalty is the key ingredient to the success of his business. He has spent the last 17 years making a compatible Kyocera toner, that works.
"Yes, 17 years," he told RT Media's, David Gibbons. "It goes very fast."
Gibbons visited the Gold East factory, met with the staff, toured the lab and testing facility and also received favourable comments from buyers in Africa, Europe, Latin America, North America, India and other parts of Asia.
Knowing the technologies involved back in 2004, Wang saw the huge demand for copier toners. He could have focused on the popular brands like HP, Samsung and Brother which have a huge market demand.
"This is an unusual strategy. It's not a laser printer product, and it uses unique technologies," Wang said. He explained Kyocera copiers use a drum that can easily print half a million pages. In fact, Kyocera holds the record as a device that can print a million pages without needing to replace the drum.
To this end, Wang has dedicated his time to studying the Kyocera company, the entrepreneurial spirit of its founder Inamori Kazuo, and the technologies involved.
"A complete Kyocera developer system includes the toner cartridge, a developer unit and a drum unit. We produce the toner cartridge," said Wang. "Many toners are added during the life cycle of the drum."
So, Wang started his business researching and making quality compatible Kyocera toners.
They were products either no one else was doing or couldn't do well. He recalled that it was very tough to get started.
"Yes. There was no supply channel, no technical references, no technical personnel … and we had to get Kyocera copiers from every region so we could do our testing," he said. He added that Kyocera cartridges are different in every region: they have different codes, different gears, different blocks, and chips.
For this reason, Gold East collects every Kyocera model from every region of the world for its testing lab.
"Each toner MUST match the drum and the magnetic roller perfectly or you will end up with defects like backgrounding, toner sticking to the rollers, OPC wear, and developer issues."
It's been a bold and ambitious 17-year strategy. But Mike Wang has successfully established loyal customers domestically in China, and in 72 countries across the globe.
"I trust my customers. My customers trust me," he said.
---
Related:
Comment:
Please add your comments below about this news story, "Buyers Back Gold East Boss' Kyocera Solution Risk."
https://o1.rtcdn.net/uploads/2022/05/Gold-East-Mike-Wang.jpg
670
1020
David Gibbons
https://o1.rtcdn.net/uploads/2020/07/RT-logo-old-big-old-jiazi-3.png
David Gibbons
2022-05-05 13:55:41
2022-05-05 14:47:23
Buyers Back Gold East Boss' Kyocera Solution Risk