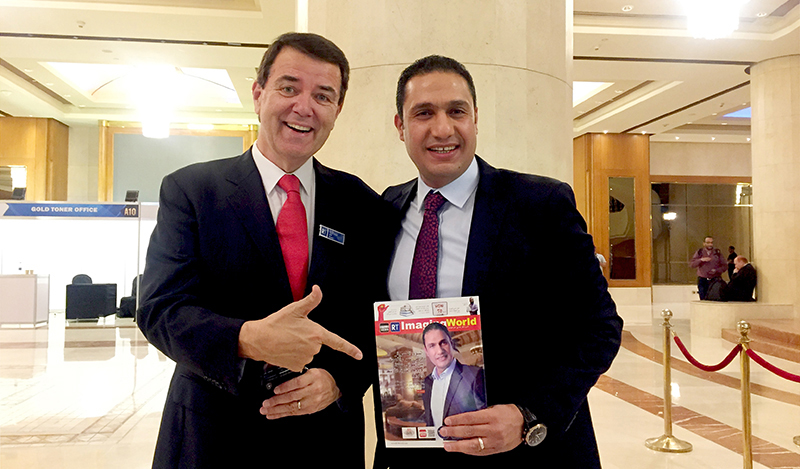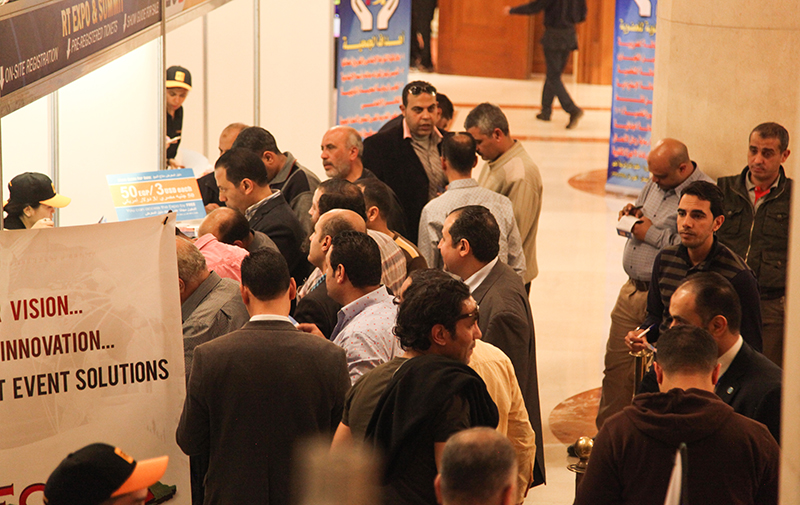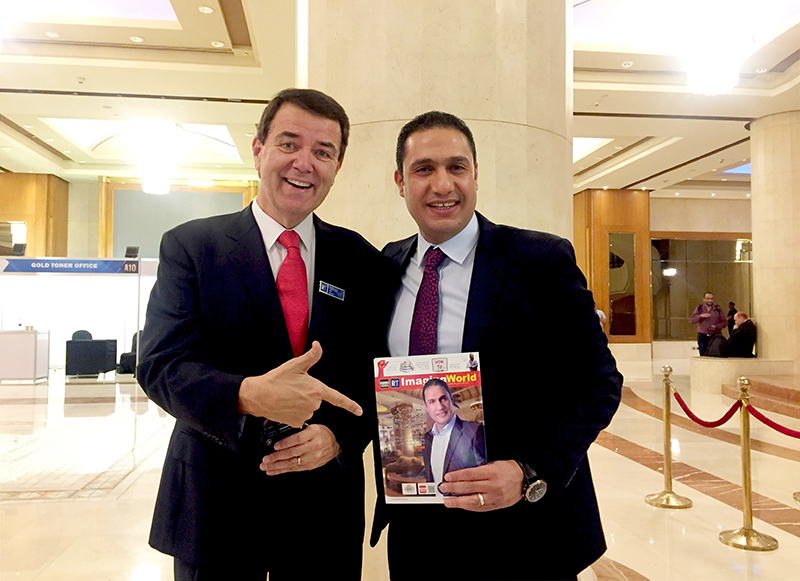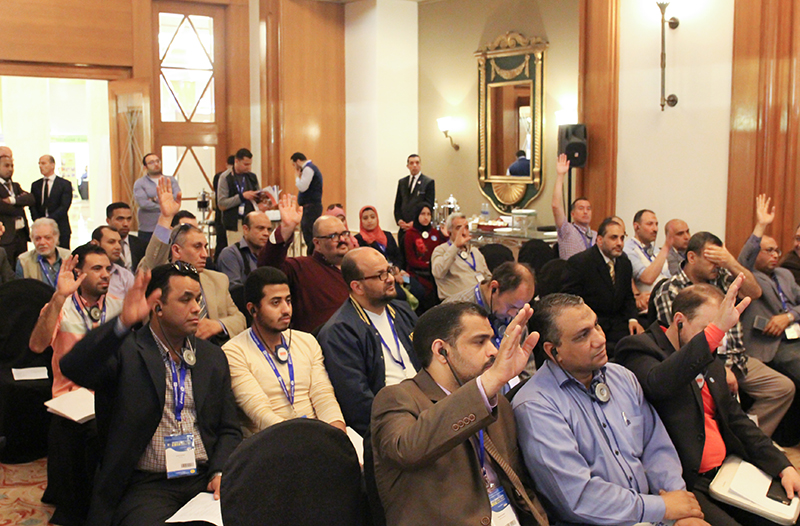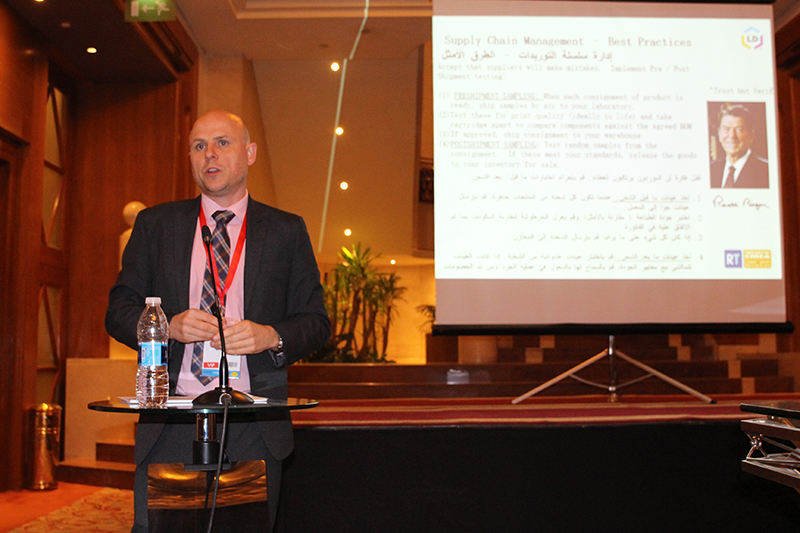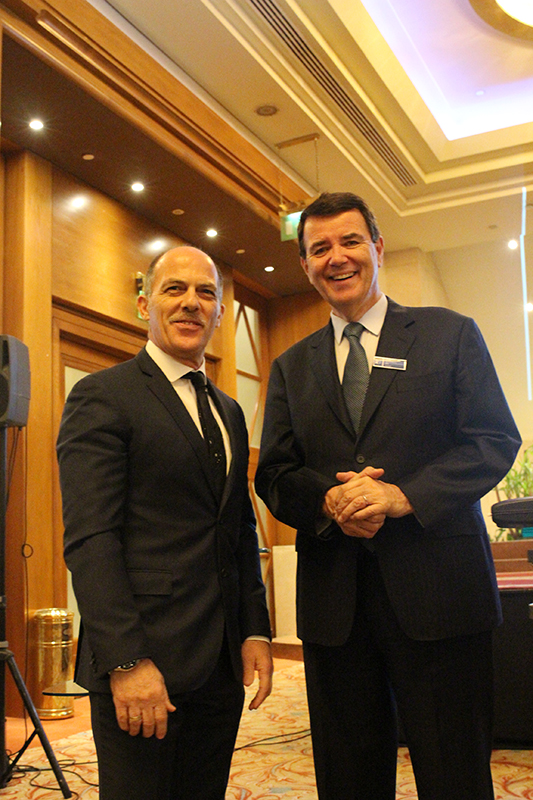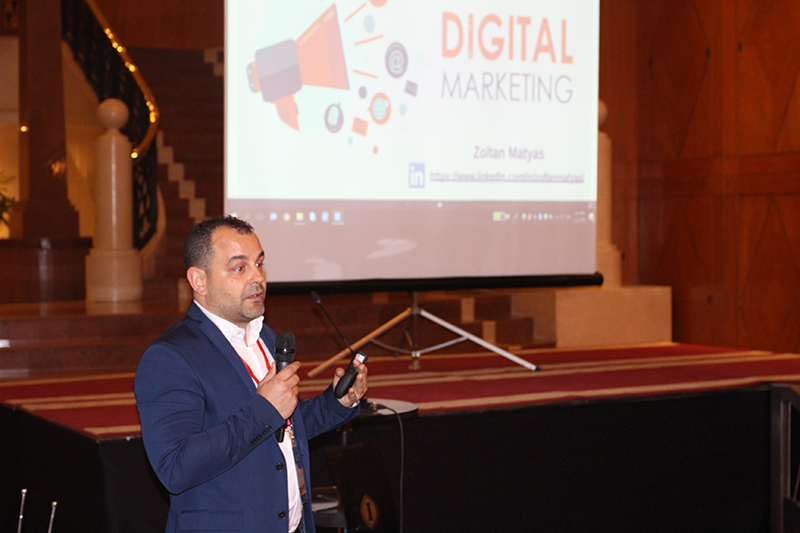 The 1,962 participants from 38 countries—including Egypt, Pakistan, Saudi Arabia, Lebanon, Tanzania and Algeria—including 87 exhibitors from China, Egypt, South Africa, Germany, The Netherlands, Poland and the Ukraine— remarked on the obvious growth experienced compared with the 2017 event. The number of visitors at the RTISE-EMEA Expo grew 58.4 percent and there were 10.14 percent more exhibitors at the two-day event.
"If it were not for this event, the print consumables industry would never have gotten together in this region," one key Cairo-based industry player told RT Media's Director David Gibbons. "I have made deals with people I never knew before, and we come from the same country!" Gibbons said they were comments echoed by many others as each captured "selfie" photos with the organizer.
Wanting to capture new partnerships, strengthen existing ones, meet new players, greet old players was the mood of the event again this year. Printing and copier consumables, 3D printing, digital media marketing, new business models, and a broad range of new product lines gave participants a fresh vision and renewed energy to succeed in business in 2018 at the only dedicated office imaging exhibition in the European, Middle Eastern and African (EMEA) region.
This dedicated event provided in-depth insights into current and future trends, hot issues and developments: all were discussed openly and passionately at the Summit attended by 95 people over two days.
As the "old" imaging industry markets—such as the U.S. and Western Europe—mature and consolidate sophisticated, the "new" markets in developing regions like China, India, LATAM and Africa are showing growth, albeit still in small numbers. How do the industry elites view these markets?
Zoltan Matyas, Business Development Manager of the German-based remanufactuer WTA was at the expo. He says Europe is "a consolidated industry" where players and customers are well defined. It's different in the Middle East and Africa, he asserts. "The biggest opportunity for the Middle East and African dealers and distributors of aftermarket products is to find products they can position between the high-price originals and the low-price compatibles." He predicts "high quality, high value-added product" is the segment that will grow most rapidly in the Middle Eastern and African markets in the near future.
Christian Pepper, President of Channel Partner Division of US-based LD Product, was also at the expo. He also believes there are two types of market in the EMEA region. The developed countries have a "very mature and declining" print and copier industry but there are numerous emerging economies where the print is "growing". He deems it as an opportunity for his company and others. "It's a very unique region," he commented.
As the world's leading franchisor in the office supply industry, Cartridge World has specific plans to leverage the great opportunity in the EMEA to expand its market. Harry Stoubos, Global Chief Development Officer of Cartridge World, described the EMEA region—especially the Middle East and Africa—as "under developed, yet with so much potential." Cartridge World is "providing a different view on doing business using a model which offers services and solutions, not only products" Stoubos gave genuine advice to the EMEA players: "You have to expand… you have to rediscover your business models in order to go to the next level."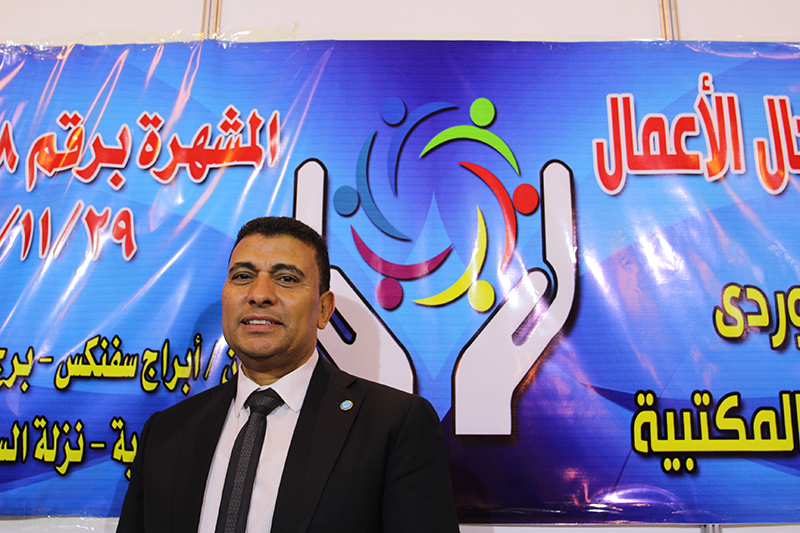 Yehia Khater, Managing Director of LaserStar and General Manager of 3D Shop, says the EMEA is a very diverse market. Khater noted that while some countries in this region focus mainly on prices, the more educated a country becomes, the more they target quality over price. "With the OEM product price increasing," he commented, "people will be educated through events like this RT Imaging Expo to learn about the available compatible products and manufacturer companies."
As a local entrepreneur of Egypt, Magdy Safari, Chairman of the Business Men's Association and the Copier Association, revealed that there are many indicators that reveal the prospects of the imaging industry in Egypt to be much better than other countries in the region. He concluded developed regions are "relying more on modern technologies such as digitalization and the paperless office."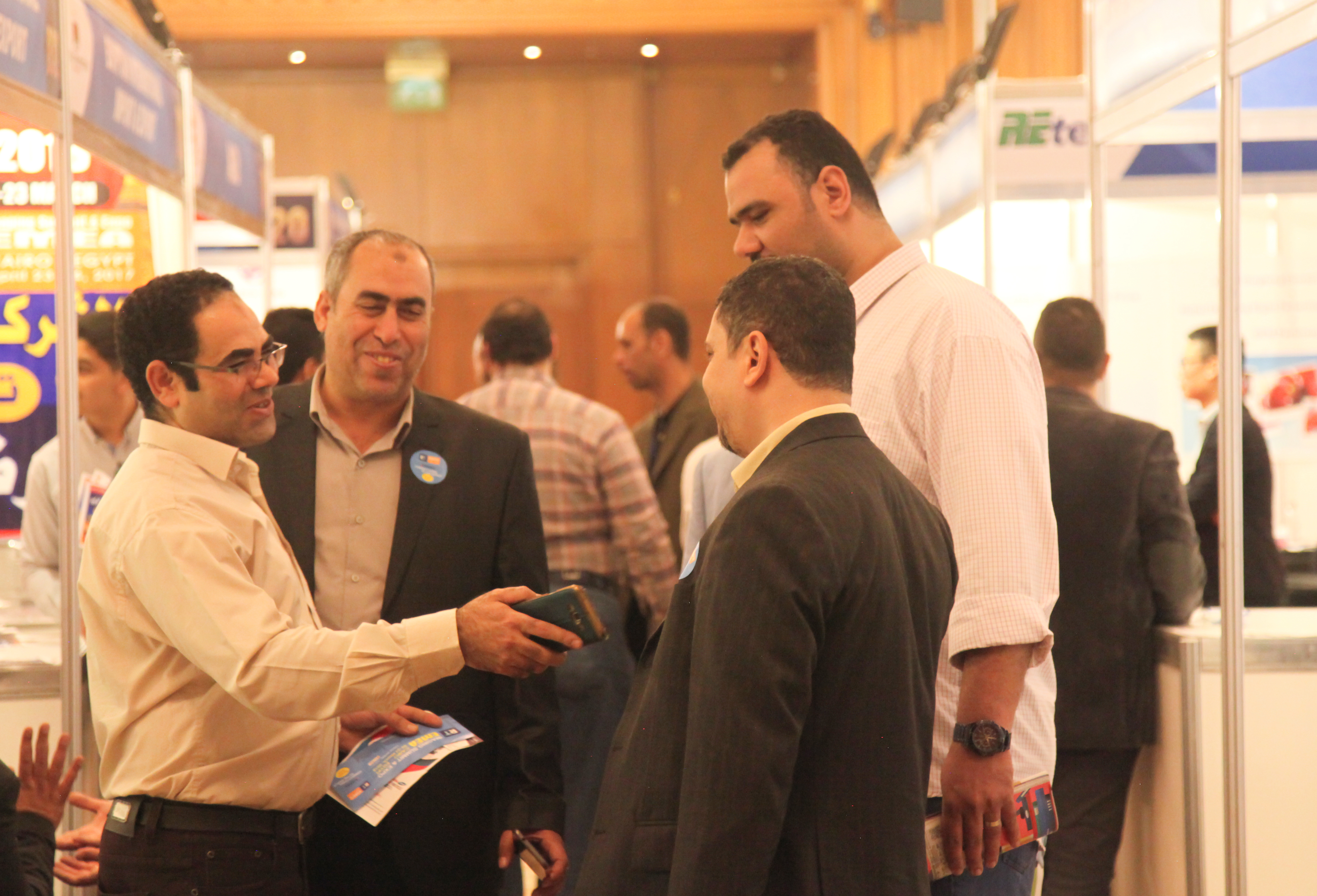 MPS solution provider Princity and THI sense the great potential of the EMEA market. Krzysztof Serwatka, Managing Director of Princity, described the potential of MPS in this region as "huge". He added, "Companies here don't know much about MPS yet, the market is very vast and fresh, and people are wanting to know."
Competition is becoming more tough and cruel within the global US$80 billion market, particularly between the OEMs and the aftermarket represented by remanufactured compatibles and new-built compatibles. In order to protect their markets OEMs have implemented technical barriers and claimed intellectual property rights. On February 28, 2018, Canon Inc. filed patent-infringement complaints in the United States, scores of aftermarket supplies manufacturers and distributors for infringing its toner cartridge patents.
The accused companies include well-known aftermarket names such as Ninestar Corporation, Print-Rite, Static Control and Aster. How should the aftermarket companies react and respond? Industry leaders shared their perspectives.
The German-based remanufactuer WTA had been sued by Canon for patent-infringing in 2014. WTA won that lawsuit. Zoltan Matyas explained, "The OEM is only trying to protect its market share. However, an alternative choice, different to the OEM products, is an important right for the consumer. Remanufactured products proved to be popular, valuable and practical so the OEMs targeted the aftermarket remanufacturers and their products." He believes Canon has changed its strategy and is now targeting manufacturers of the popular new-built products. "This lawsuit will be very defining for the industry," he said.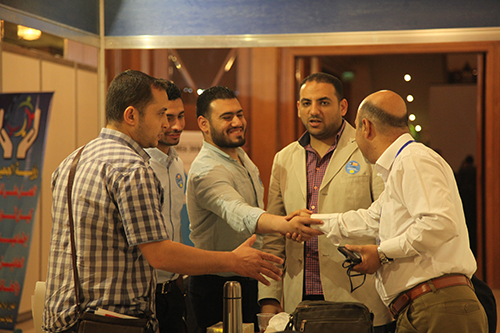 LD Products one of firms being sued by Canon this time. Christian Pepper, of LD Products, stated: "It's very difficult to make a public statement because it's moving so quickly", he said, but Canon's decision to just now to file new patents proves the new-builts have become a bigger threat than before. He noted that six months ago these compatibles were not fringing, nor had they been for the past 5 years. He also pointed out that OEMs, remanufacturers and manufacturers should realize new-built cartridges are not all counterfeits or patent-infringing products. "After all, Canon had to go and get new patents to file lawsuits and these patents are years behind the invention. It's all about holding on to its market shares," he said. He believes this latest bout of legal action means Canon has "lost the moral high ground". Consumers are becoming smarter and continue to support companies like LD Products.
Surviving under this dynamic and variable market place, companies have developed their own rules of living. How is the future of OEMs and aftermarkets? Industry veterans seem to have different opinions.
Zoltan Matyas from WTA thinks the key is understanding the relationship among OEMs, new-built compatibles and remanufactured compatibles. New-builts have the price advantage and OEM empties collecting ceases to be an issue, making them more of a threat to the OEMs. On the other hand, remanufactured compatibles rely more on OEM products. Matyas added, "the customers will decide which will win the market."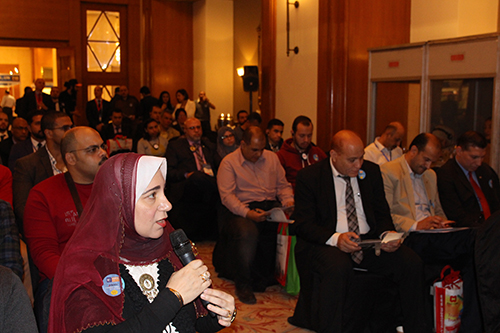 Christian Pepper from LD Products believes the Canon litigation will provide the answer to the question. He suggested new-built manufacturers should be more sophisticated in public relations like the remanufacturers have been. "Some companies in China have rapidly become the market leaders in the industry," he said. "However, they need to understand the importance of communicating with their customers actively and publicly defending themselves."
"The industry is worth US$80 billion, so there's room for everyone," Harry Stoubos from Cartridge World told RT Media. He believes there will always be a healthy rivalry between the OEMs and the aftermarket. He reveals that key to Cartridge World keeping its position in the market is "ensuring all our products are non-infringing." He predicts there will be more mergers and acquisitions in and the industry will become more consolidated.
Egyptian entrepreneur Magdy Safari is very positive. He delivered an inspiring presentation on 3D printing technologies for food at the RT Imaging Summit. Many in the audience found it difficult to believe that such technologies are now available. "New things come out every year, you can't predict what is coming around the next corner," he added. He believes both modern and "old-school" technologies will prosper.
Both exhibitors and visitors made a successful start at the RTISE—EMEA for 2018 as this event unveiled new opportunities and future trends, helping all players to be ready for the coming and challenging business year. This popular, dedicated event is expected to return in March 2019.
https://o1.rtcdn.net/uploads/2018/04/97EE696E-34BE-472C-AEFE-255ACD1B4B61-6820-000009AFFBEB5282_tmp-2-1.jpg
469
800
https://o1.rtcdn.net/uploads/2019/01/RT-logo.png?x-oss-process=image/quality,q_50/resize,m_fill,w_300,h_292
2018-04-16 10:30:03
2018-04-16 10:55:48
All Records Broken at the Second Imaging Expo in Cairo, Egypt