Small But Mighty: Hybrid Work Impacts Inkjet Printing
Small But Mighty: Hybrid Work Impacts Inkjet Printing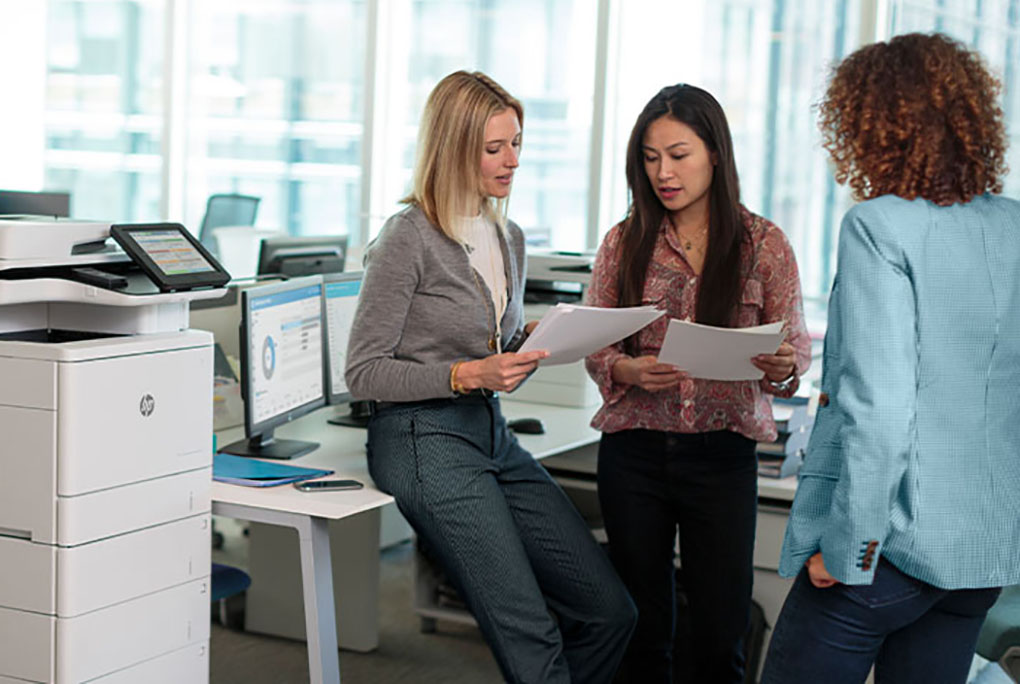 We all remember the old way of working.
Sitting in offices Monday to Friday, 9am 'til 5pm, come rain or shine. The printer, great in stature and importance, sat whirring away in the background. It was, after all, the 21st century equivalent of the water cooler.
Colleagues would huddle around it to catch up on the office gossip whilst collecting their printing. A less conspicuous place to gather than around the coffee machine or in the corridor. And there's an argument of still doing 'work' in collecting the printing. Brilliant!
Then the pandemic hit…
Two years have passed, and our ways of working have changed beyond recognition. Homeworking trends now dominate the workplace. With the 'shock period' of the pandemic now behind us, knowledge workers are keen to keep the flexibility and work-life balance new routines provide. As a result, most employers offer a hybrid working model consisting of a couple of days in the office and the rest of the week working from home.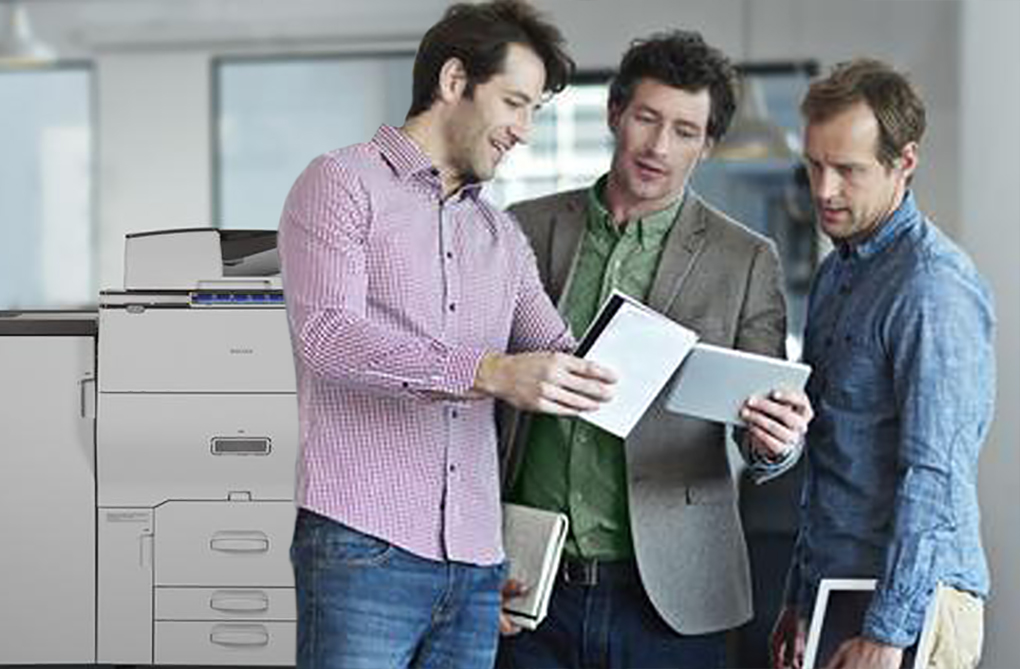 What d'you know, employees actually like working from home! Keypoint Intelligence's Future of The Office survey (conducted in November 2021) concluded that workers preferring a hybrid system rose 7% in Europe on the results from the same 2020 survey. In the US, the increase was higher at 11% compared to 2020. With most employees agreeing that their productivity was not affected by home working in 2021, it seems most are reluctant to give up their new routines and freedoms considering the autonomy associated with home working.
What does this all mean for the printer in the corner of the office? For the few days the office is in use, it means blowing the dust off the loading tray and getting back to printing those documents. For the days employees are working remotely, it means moving the spotlight over to a different type of machine: the humble Inkjet. 
Hybrid workers want flexibility and ease in their printing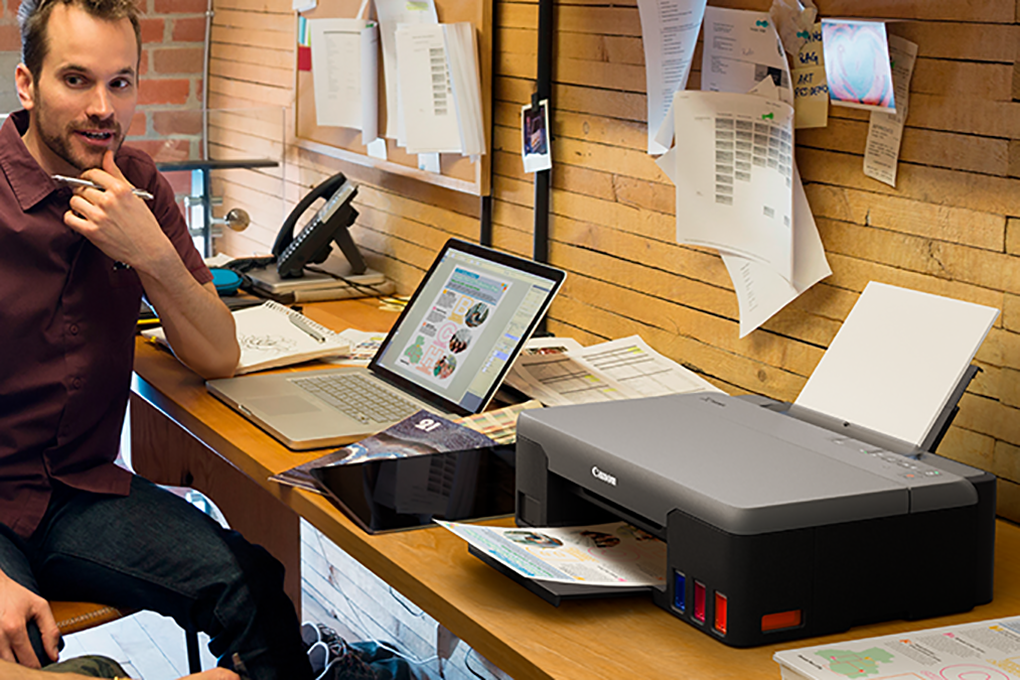 With over half of the survey responders expecting to move to a hybrid working model as of Q1 2022, creating a more permanent home-working solution with the right technology in place is a must. Laser may have won in the office because of its business-centric market focus, but it's Inkjet that's taking the remote working scene by storm.
Usually reserved for the school geography project or family photo Grandma wants a copy of, Inkjet is proving to be the number one choice for the price-conscious hybrid worker. The Future Office survey discovered in Europe, 70% of work-related printing conducted at home took place on an Inkjet device. That equates to roughly 60% in the US. But why is this the case?
The rationale behind the hybrid model of working is fueled by a need for flexibility. Hybrid working provides the best of both worlds: collaboration from face-to-face contact in the office, freedom and flexibility in working from home. Inkjet is winning in the remote working scene because, as a consumer market, it complements the benefits associated with the home-working model. The value of Inkjet, in terms of market share, is due to increase from 8.8% in 2018 to 13% in 2023, proving that remote and hybrid working is helping to move the needle within this area of the industry. Inkjet's smaller initial outlay, adaptability within the home setting, and ease in setting up and use all add flexibility and ease for the hybrid worker.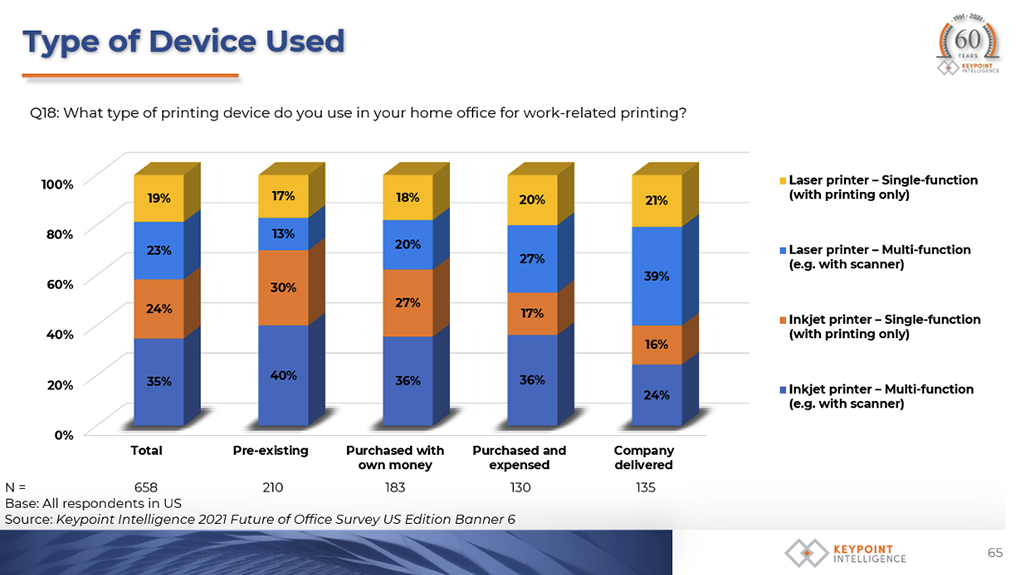 Figure One: Types of devices used for work-related printing in home office
Online Purchasing Rockets
As with everything, cost plays a major role in the decisions hybrid workers make. Those who purchase the printing device with their own money are more likely to pick an Inkjet printer because it's a cheaper initial outlay than Laser and is more convenient to run and maintain. Workers want to be able to pick up ink from the local store whilst doing the weekly shop or order it for next day delivery on Amazon. Of course, workers are likely to splash out more on a device they can expense back to the company. As it turns out, it's nearly double what they would spend with their own money.
It's no surprise that online purchasing continues to be the top form of acquiring a printing device for the home office, outstripping in-store shopping considerably. Compared to 2020, online purchases have grown over 10%, with 74% of workers using their own money and 76% of expensed purchases taking the plunge online. Where is most of this money going?
A company that shares its name with a South American river springs to mind… Is it that much of a shock? When Googling 'Top Selling Printers', Amazon's name is at the top of the page.
Providing a comprehensive list, they break down each of their device choices by features, benefits, and costs. A price-conscious worker can select a reasonably priced model, add the relevant ink to their basket, and have the device up and running in their home office the following day. Again, it's cost driving consumers' habits and behaviors. In Europe, a quarter of those surveyed by Keypoint Intelligence only ordered the print device from the manufacturer's website if the cost was expensed back to the company. For those using their own money, it was a measly 13%. Regardless of who is paying the bill, workers want efficient, effortless service, meaning the popularity and growth of online purchasing are going to continue to rise.
With the growth in online purchasing, and the demand for more flexible working solutions also increasing, 'Print as a Service' packages are becoming a popular option for hybrid workers and companies who want to streamline and automate their print procurement process. Using a subscription model, many manufacturers and third-party providers supply a device along with other extras such as consumables, regular maintenance, and extras such as reporting. 60% of US survey participants are provided with a resupply plan paid for by their company or have set up a resupply plan that their company pays for. Hybrid workers want ease and convenience, so Inkjet resupply plans that take care of procurement and maintenance are far preferable to purchasing supplies on an ad-hoc basis.
Inkjet = Happy Hybrid Worker?
It's undeniable that hybrid working has made an enormous impact on Inkjet printing. From the survey alone, steady increases across the board account for the purchase and use of Inkjet technology, and there are some great models out there – including All In One – that will provide hybrid workers with great print quality and functionality. However, as hybrid working becomes the norm within working routines, the question must be raised of whether Inkjet is the most long-term cost-effective solution.
With printing among younger people up 10% from 2020, the need for print is still very much there. It's up to companies over the next few months to consolidate their procurement policies and encourage hybrid workers to try alternative technologies, such as Ink Tank, by providing the financial incentives necessary. The savings for both employer and employee, in the long run, could be vast. ■
** This article "Small But Mighty: Hybrid Work Impacts Inkjet Printing" appeared on pages 6-8 of RT ImagingWorld magazine which can be downloaded for free.
---
Related:
Comment:
Please add your comments below about this feature, "Small But Mighty: Hybrid Work Impacts Inkjet Printing."
https://o1.rtcdn.net/uploads/2022/05/staff-gather-02.jpeg
684
1020
Mark Davis
https://o1.rtcdn.net/uploads/2020/07/RT-logo-old-big-old-jiazi-3.png
Mark Davis
2022-05-17 15:30:12
2022-05-17 15:30:12
Small But Mighty: Hybrid Work Impacts Inkjet Printing