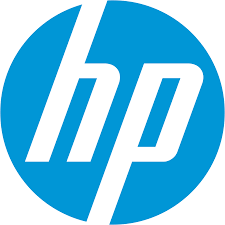 HP Releases Most Recent Financial Figures
HP Inc. has released its latest financial figures detailing performance in the full financial year and also fourth quarter results. A mixed bag, the financial report details some figures that exceeded what was predicted or what was achieved in the previous financial year and also some figures that were somewhat less than expected or a decrease from previous results. The overall net revenue of the company has been revealed to be $58.8 billion, which is an increase of up to 0.5% on the net revenue of the previous financial year.
On the other hand, Fiscal 2019 GAAP diluted net EPS was $2.07, a decrease from the $3.26 it was in the prior year period and less than the previously provided outlook of between $2.31 and $2.35. Fiscal 2019 non-GAAP diluted net EPS increased from $2.02 in the previous financial year to $2.24, above the project outlook of $2.18 to $2.22. Meanwhile fourth quarter GAAP diluted net EPS was $0.26, significantly less than the previous fourth quarter's figure of $0.91 and rather less than the predicted estimate of between $0.51 and $0.55.
The CEO and president of HP, Enrique Lores, commented: "2019 marks our third consecutive year of revenue, non-GAAP operating profit and non-GAAP earnings growth, with non-GAAP EPS up 11% and strong free cash flow of $4 billion. We delivered an excellent Q4, with 11% non-GAAP EPS growth. Our strategy is working and we are confident in our business heading into FY20."
https://o1.rtcdn.net/uploads/2019/11/HP.png
225
225
Cassie Gibbons
https://o1.rtcdn.net/uploads/2019/01/RT-logo.png?x-oss-process=image/quality,q_50/resize,m_fill,w_300,h_292
Cassie Gibbons
2019-11-29 19:03:53
2019-12-03 11:24:48
HP Releases Most Recent Financial Figures