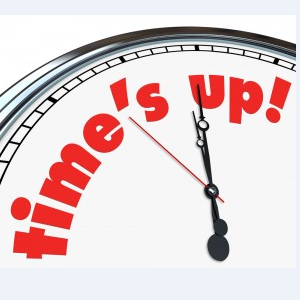 Canon's GEO Expires: Can Customs Still Stop Affected Cartridges Entering the USA?
Washington DC-based patent attorney, Merritt Blakeslee has noted one of Canon's General Exclusion Orders expired on March 26. He is now asking if Customs and Border Protection (CBP) agents can stop cartridges from entering the USA.
According to Blakeslee, of the Blakeslee Law Firm, the general exclusion order issued in USITC Inv. No. 337-TA-829 expired on March 26, 2016.  When the 829 GEO was issued, it covered certain specified claims of two Canon patents, U.S. Patent Nos. 5,903,803 ("the '803 patent") and U.S. Patent No. 6,128,454 ("the '454 patent") and covered replacement Canon and HP toner cartridges.  The '803 Patent, which was filed March 26, 1996, expired on March 26, 2016.  The '454 Patent was filed as a division of application No. 08/621,941, Pat. No. 5,903,803.  Because the '454 Patent claims priority to the earlier divisional application, which was filed on March 26, 1996, the '454 Patent also expired on March 26, 2016.  The ITC has removed the 829 GEO from the list on its website of ITC exclusion orders currently in force.
"While the 829 GEO remained in force, Customs and Border Protection enforced it aggressively, Blakeslee told RT Media.  "Between January 2015 and January 2016, CBP requested, and the ITC issued, seizure-and-forfeiture orders against 23 importers of toner cartridges deemed to violate the 829 GEO."
Blakeslee says that since March 26th, the CBP has continued to detain merchandise and to request the ITC to issue seizure-and-forfeiture orders under the 829 GEO. Reportedly, the ITC has refused several CBP requests for seizure-and-forfeiture orders made after March 26th.
Presently, CBP is deciding what to do in the following situation:
1. On or after February 26, 2016 (i.e., 29 days before the expiration of the 829 GEO), CBP detains a shipment of toner cartridges under the 829 GEO and issues a denial of entry letter.  The denial letter informs the importer that the detained merchandise must be re-exported out the United States within 30 days or it "will be forfeited and disposed of."
2. On March 26, 2016, less than 30 days after the issuance of the denial letter, the 829 GEO expires.
The question, for both CBP and the importer, is whether, after March 26th, CBP still has the authority to exclude the cartridges detained after February 26th. Blakeslee can be contacted at +1 (202) 419-1535 or mrb@blakeslee-law.com
You're Welcome to Contact Us!
You can provide opinions and comments on this story!
Or you can send us your own story!
Please contact Violien Wu, Head of News & Editorial, via violien.wu@iRecyclingTimes.com
https://o1.rtcdn.net/uploads/2016/09/Time is up.png
300
300
rtm.master
https://o1.rtcdn.net/uploads/2020/07/RT-logo-old-big-old-jiazi-3.png
rtm.master
2016-04-15 13:44:58
2017-12-21 07:07:57
Canon's GEO Expires: Can Customs Still Stop Affected Cartridges Entering the USA?