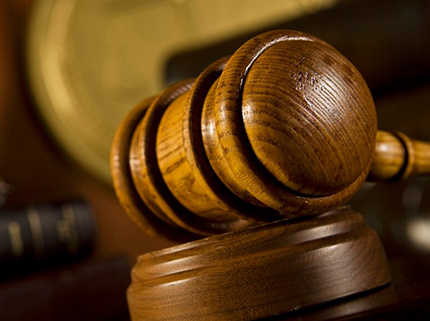 Canon obtains preliminary injunction against Venue Design & Consulting SRL-D and its managing director
Canon Inc. today announced that the District Court Düsseldorf granted a preliminary injunction against Venue Design & Consulting SRL-D, trading under "Ecoink," as well as against its managing director. The preliminary injunction is based on the infringement of the German portion of Canon's European patent EP 2 087 407 relating to a drum unit and a process cartridge. The preliminary injunction enjoins Venue Design & Consulting SRL-D from offering and distributing laser toner cartridges comprising a drum unit with a certain coupling member via, for example, www.amazon.de. The infringing cartridges can replace the OEM cartridge models "HP CF280A," "HP CE505A" and "HP CE255X," which are compatible with HP laser beam printers.
Defendants have the option to file an objection against the preliminary injunction. However, as service on Defendants was effected, Canon can enforce this decision.
Original is here for further reading.
Last month Canon files new toner cartridge-related patent infringement lawsuit in Russia. It concerned TOPPRINT LLC, a wholesaler, and NV GROUP LLC., indicated as a producer of the disputed cartridges, accordingly.
Know further about Canon lawsuits in previous, please click here.
About Canon
This is our mission to guarantee the high quality of Canon products. In addition to meeting ISO9001 standards, Canon has devised their own quality management system, which is applied throughout the entire product lifecycle.
Canon remains dedicated to manufacturing our own products and technologies. Not only pursue automated assembly, but also strive to cultivate technicians with outstanding skills. By establishing high standards of safety and quality assurance, Canon strengthens thei efforts to ensure trust in the Canon brand.
https://o1.rtcdn.net/uploads/2019/10/canon.jpg
430
430
Natalia Zhou
https://o1.rtcdn.net/uploads/2019/01/RT-logo.png?x-oss-process=image/quality,q_50/resize,m_fill,w_300,h_292
Natalia Zhou
2019-10-09 11:19:29
2019-10-09 11:19:29
Canon obtains preliminary injunction in Germany