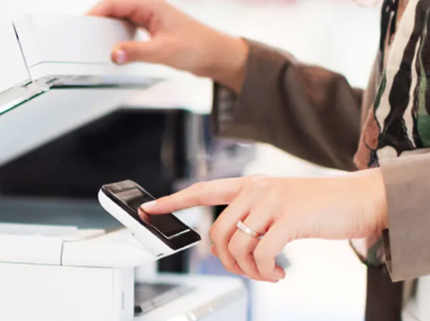 Hardware trends in key global markets
Hardware trends in key global markets
By Barbara Richards and Deborah Hawkins, Keypoint Intelligence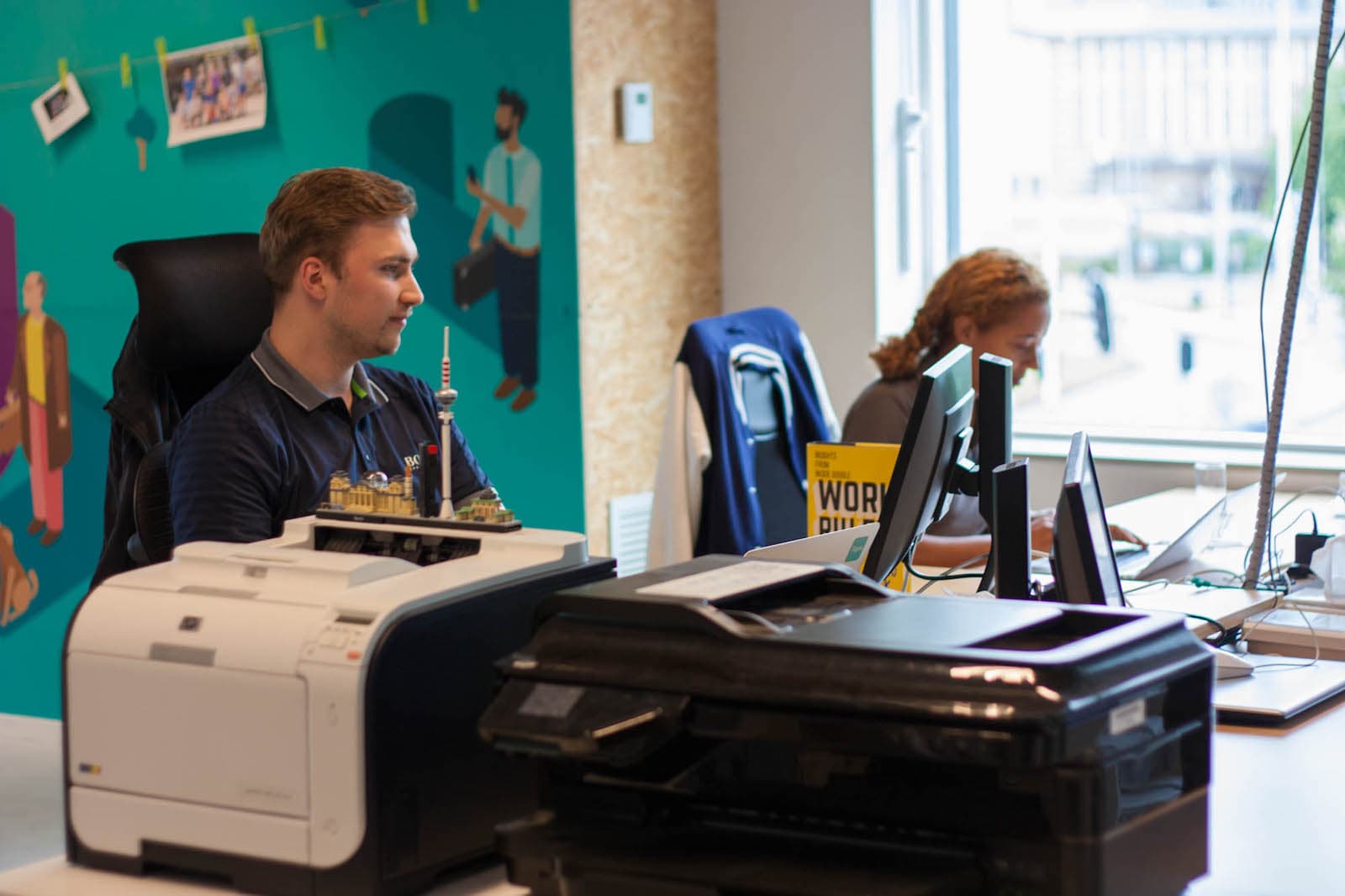 Each year, Keypoint Intelligence reviews the state of the office equipment market in key regions of the world, including North America and Western Europe. This includes an overview of trends impacting hardware sales as well as predictions for sales growth looking forward. This article is an extract from our latest analysis.
Hardware introductions
In 2018, over 160 laser printers and multifunction printers (MFPs) and 60 inkjet devices were
launched in the U.S market, compared to more than 100 laser printers and over 20 inkjet devices in Western Europe.
Office equipment manufacturers (OEM) continue to develop digital peripherals that are more user friendly, appealing to the modern worker, and filling gaps in portfolios. The emphasis in the industry is shifting away from speeds and feeds towards the wider device ecosystem; however, hardware continues to provide the backbone for solutions and services that help companies address difficulties in the document workflow. Even though the market is mature, manufacturers continue to search for innovative features and functions to ensure continued attractivity.
Key product introductions included:
Canon's new A3 business inkjet with (pagewide print-head) MFP
HP's Tango printer with cloud-based wireless, instant ink ready, voice-activated smart home printer
Toshiba's new line of e-STUDIO MFPs delivering speeds up to 50 pages per minute.
Brother's next generation printers and all-in-ones
Sharp announced two high-speed A3 b/w devices, with prints up to 65ppm and 75ppm common parts and accessories
Lexmark's next generation A4 color & large workgroup MFP and printer line-up
Epson extension of its Workforce Pro series
Overall sales performance
Overall, the total North American single-function printer and MFP office market declined -3.7% year over year (in terms of placements), while the Western European office market decreased -3.6%. This was driven by a decline in consumer or small office/home office (SOHO) inkjet shipments. In addition, the decline in single-function laser printers at the sub-20 ppm speed segment continued. There is a general shift away from printers for desktop and personal use, whether in the home or in the office, and movement towards shared devices that offer richer feature sets. This is part of a wider trend to save costs as well as resources.
Inkjet trends and opportunities
In 2018, Western Europe saw placements of page-wide inkjet (Segment 4) devices increase an impressive 22.6%. HP, the current market leader of this segment with a massive 99% share, expanded the plans for the PageWide range to comprise A4 and A3, which are complementary to HP's already extensive laser range. While North American page-wide inkjet growth was much more muted (1.3%), InfoTrends forecasts this segment to grow at a 9.7% CAGR through 2023 as inkjet biases in the office begin to change and their TCO value resonates with both channel partners and end-users alike.
Popular inkjet Segment 4 models today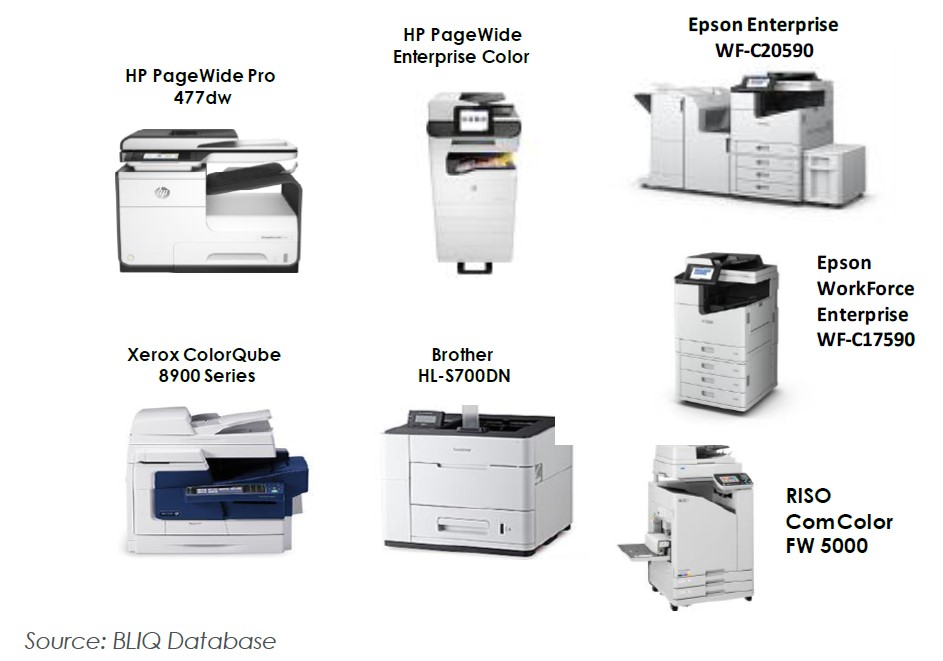 In fact, a recent InfoTrends survey of office equipment channel partners showed that of those resellers (from traditional office equipment and IT resellers combined) 58% stated high-speed inkjet is an opportunity to offer their customers more cost savings—from TCO, energy consumption, and service costs.
Furthermore, it is likely that we will see other players challenge HP in this segment in 2019. Both Epson and Canon are expected to become strong and active participants. In the past year, the general consensus by resellers appears to have shifted to favor the in-line head inkjet.
Another notable finding in the inkjet space is a 14.8% increase in Segment 3 (SMB) inkjet placements in North America in 2018, and 10% growth in this segment in Western Europe—fueled by vendors like HP, Brother, Canon, and Epson. There is a growing acceptance of multi-tank technology in this speed class, which offers significant cost savings with high-yield ink reservoirs that, in some cases, limit the need to replace the ink for up to two years depending on print volumes.
Laser trends and opportunities
In the laser market, growth can be observed in a variety of sub-segments—particularly those involving color MFPs. For instance, in 2018 within Western Europe, placements of 21-30 ppm A4 color MFPs saw 37% growth year over year. In terms of market share, HP leads this group followed by Brother and Kyocera. While the traditional copier vendors represent only about a tenth of A4 color MFP placements, Canon and Xerox are showing the strongest positions and increasing shares.
One notable area of growth in North America is in 45-69 ppm color MFPs, which saw placements grow 16.3% year over year in 2018. A3 color MFPs represented the bulk of new shipments, growing from 178,613 units to 197,409 units in 2018. As for specific vendor performance, Xerox, Canon, and Konica Minolta all saw positive year over year growth in A3 color shipments in this speed segment.
These are just a few examples of growth sub-segments; beyond the shift to color and multifunctionality, we are observing a move to faster-speed devices (e.g., away from the 11-20 ppm speed segment) with superior feature sets that may or may not be part of a managed print services agreement. That said, there does seem to be an increasing need for devices that serve individuals that work or study from home; these may be more basic in functionality than printers designed for traditional office settings.
Blurring of technologies
Our annual review of hardware placements reinforces the notion that the race between laser and inkjet technology is really heating up. The strongest handful of vendors appear to be those that can offer both laser and inkjet technologies.
Currently laser appears to be winning the race for print volumes and high-volume installations in shared locations. Inkjet, however, appears to be more successful with placements into the lucrative SOHO and SMB environments via the online channel, as well as on low energy and low emissions.
Conclusion
While the overall office equipment markets in North America and Western Europe may be seeing decline, they still generate tens of millions of placements each year—representing tens of billions of U.S. dollars in sales. This market cannot be ignored; Keypoint Intelligence will continue to track the most lucrative segments as well as those with the greatest growth potential. With larger technology trends like artificial intelligence and virtual reality coming to the fore, it will be particularly interesting to see how these intersect with office print technology in the years ahead.
This article, Hardware trends in key global markets, is a feature article in Edition 110 of RT ImagingWorld magazine.
You can also download and read past editions of the magazine
https://o1.rtcdn.net/uploads/2019/09/Hardware-trends-rtmworld.jpg
430
430
Barbara Richards
https://o1.rtcdn.net/uploads/2020/07/RT-logo-old-big-old-jiazi-3.png
Barbara Richards
2019-09-10 15:51:56
2019-09-10 17:08:38
Hardware trends in key global markets