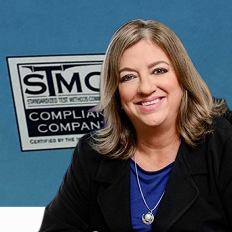 STMC Fraud Uncovered by Joint Investigation
STMC Fraud Uncovered by Joint Investigation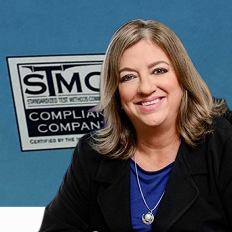 In October 2021, the government of the Mexican state of Chihuahua contacted the Int'l ITC regarding the STMC certification of its suppliers, MITA, (Maquinas, Informacion y Tecnologia Advanzada) in Chihuahua and Mexico City, and Copyrent del Noroeste in Chihuahua. These companies provided information to the Chihuahua government supporting the STMC certification of its supplies, allegedly manufactured by Kolor Corporation and Katun.
To support their position that their products were certified, MITA and Copyrent provided copies of STMC certificates for the two companies.   In support of their inquiry, the Chihuahua officials passed on digital copies of these documents to the Int'l ITC for verification.
A falsified STMC certificate in the name of Kolor Corporation, which has never been officially certified by the STMC, or its administration arm, the International Imaging Technology Council. It appears that the Kolor Corporation certificate was created from the Katun certificate.
A false document on purported Int'l ITC stationary. The letter "attests" to the certification of Kolor Corporation as to current dates.  It is signed by a "John Gaucks" as executive director. No such person has ever worked for the Int'l ITC, and has certainly never served as executive director.
An STMC certificate in the name of Katun Corporation, which is legitimately certified. It appears as if the Katun certificate might have been altered as well.
The Int'l ITC provided documentation to the Office of the Senior Auditor of Chihuahua that MITA, Copyrent del Noroeste and Kolor Corporation have provided them with fraudulent documentation and was in violation of our program rules, as well as misusing our trademarks.
The complicity of Katun-Mexico and Katun Corp. is unknown because the latter has not responded to repeated inquiries from the Int'l ITC.  The STMC and Int'l ITC discourage the digitization of the certificates for this very reason, it leads to fraud and counterfeiting.
New management at Copyrent del Noroeste reached out to the Int'l ITC to say they had no part in this affair.
This is just one of many STMC investigations that have been undertaken to stop the fraudulent use of STMC certificates, logos and trademarks. The Int'l ITC was delighted to work with Mexican officials and to see how seriously they responded to the abuse.
The Int'l ITC aggressively protects its intellectual property and polices the STMC program for abuse.  It is currently looking for information about Kolor Corporation and its principals to pursue its rightful remedies.  The State of Chihuahua is likewise reviewing its contracts that were entered into based on the misrepresentations. The two organizations will continue to work together.
For more information, contact Tricia Judge at tricia@i-itc.org.
---
Related:
Comment:
Please add your comments below about this news story, "STMC Fraud Uncovered by Joint Investigation."
https://o1.rtcdn.net/uploads/2020/04/Judge-STMC.jpg
232
232
Tricia Judge
https://o1.rtcdn.net/uploads/2020/07/RT-logo-old-big-old-jiazi-3.png
Tricia Judge
2022-01-27 12:00:01
2022-01-27 12:43:00
STMC Fraud Uncovered by Joint Investigation