Print-Rite Avoids Thousands of Take-Downs and Lawsuits
Print-Rite Avoids Thousands of Take-Downs and Lawsuits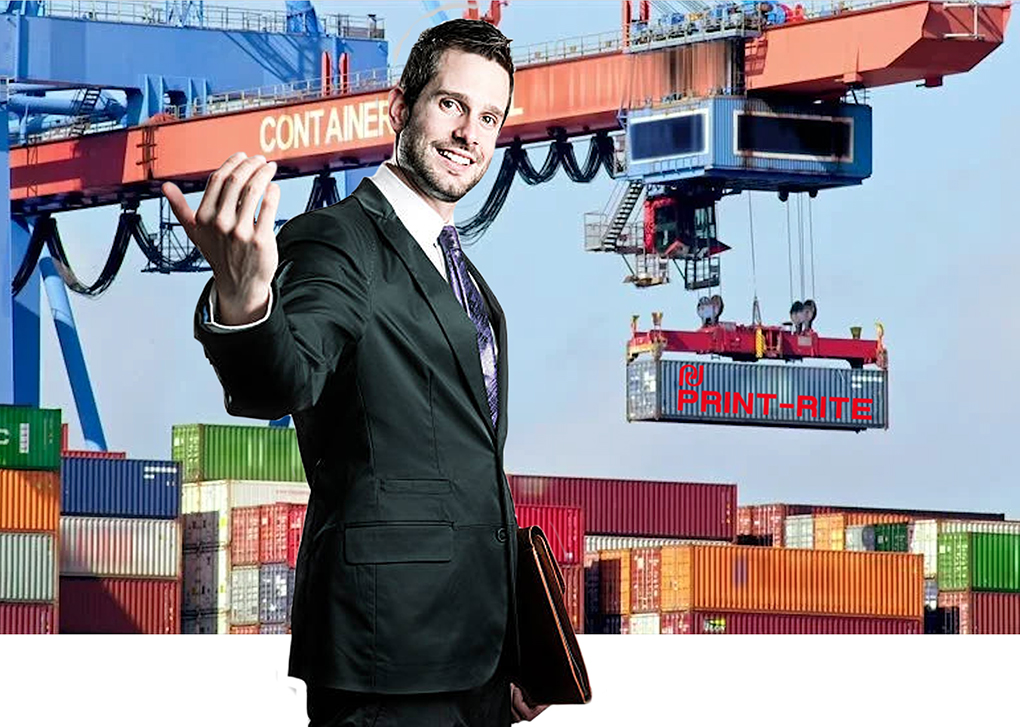 In the first quarter of 2022, Canon removed 628 listings from Amazon in Germany, Italy, Spain, the United Kingdom, France, and the Netherlands.
The OEM also removed 48 listings from Amazon in Canada, Mexico and the United States of America.
Since 2018, Canon has successfully requested Amazon remove tens of thousands of potentially infringing cartridge listings in the USA, Canada, Mexico, Germany, Italy, the UK, France, the Netherlands, and Turkey. At the same time, there has been a record number of lawsuits from HP, Samsung, Brother, Epson and Canon, particularly in the USA and Europe against those who infringe their patents.
Yet, Print-Rite has not been the subject of any takedowns or lawsuits during this time. And according to Founding Chairman, Arnald Ho, Print-Rite's customers, and end-users can be confident that there will not be any frustrating legal issues to contend with.
"We have only ever had to deal with one lawsuit, so far," said Ho. "That was many, many years ago. This means we have dealt with only one lawsuit so far and fought in court for six years. That is the only case."
Ho said his view has always been that the OEM is not his enemy. "Without the printers, there would be no aftermarket industry. But a lot of people have the wrong image." Many third-party cartridge manufacturers assume the OEM is the enemy and must fight back.
"We no longer attract lawsuits in this industry," Ho added. "We did settle a couple of lawsuits early because we honor and show our respect to the OEMs. If we find their patents are valid, then we must change."
Ho believes the key to the patent problems and the frustrating take-downs on online stores is to make sure Print-Rite's products simply do not infringe. He said they study the OEM patents and rather than just come up with a workaround solution, the company goes back to the drawing board to innovatively develop a whole new design, patent it themselves and make sure that the OEM's lawyers can never come "knocking on the door."
"We develop our own innovations. That is one way we avoid those conflicts."
When it comes to developing an environmentally better cartridge, Ho said Print-Rite has innovatively redesigned printer cartridges that eliminate waste, and that do not infringe the patents of others.
Arnald Ho will be a speaker at the upcoming Print-Rite webinar, Printing for the Future on April 21, 2022. Print-Rite is inviting those looking for real solutions to attend the 40-minute webinar that will address IP issues and the frustrating takedowns experienced by so many buyers.
It has always been Ho's dream to change the foreigners' minds about China and that this industry has integrity. "We are honest. You know, that's a kind of innovation, too. That is the reason why we must promote and encourage other people to respect the importance of innovation, the importance of intellectual property, and the importance of your own patents to protect your own products. So, this is why we have to promote this kind of idea."
Ho will be joined by Steve Weedon, the CEO of Print-Rite Europe who is excited about the new products that have been researched and developed over many years.
Weedon will reveal the specifics during the webinar but has told RT Media, in an exclusive interview, that a lower cost per page is a vital part of the mix.
"We will give the participants something to talk about," Weedon said. "They will be:
patented technologies that reduce CO2,
patented technologies that reduce the cost per page, and
patented technologies that are different to the OEM cartridge."
Arnald Ho, Steve Weedon and Regin Xu will each give brief presentations that reveal; the new product solutions that will avoid frustrating takedowns, are not in conflict with OEM patents and address the concerns of the European Union Commission as well as other authorities in the USA, Canada, and Australia.
Attendees must register their intentions to attend the webinar before the event in order to be able to attend.

---
Related:
Comment:
Please add your comments below about this news story, "Print-Rite Avoids Thousands of Take-Downs and Lawsuits."
https://o1.rtcdn.net/uploads/2022/04/Come-On-Through-P-R.jpg
727
1020
David Gibbons
https://o1.rtcdn.net/uploads/2020/07/RT-logo-old-big-old-jiazi-3.png
David Gibbons
2022-04-12 10:10:13
2022-04-13 19:08:40
Print-Rite Avoids Thousands of Take-Downs and Lawsuits