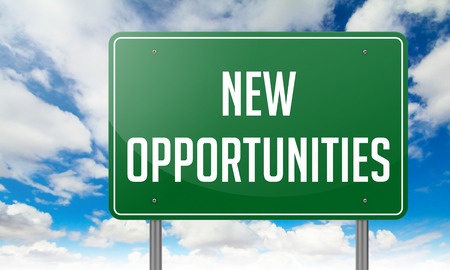 Speaking of imaging equipment, the brands that first come to mind may be HP, Canon, Samsung and Lexmark, etc. In fact, there is one brand that is worthy of attention-Kyocera.
Why is Kyocera worthy of attention? Let's take a look at Kyocera from the following aspects.
1. The developing trend of Kyocera in recent years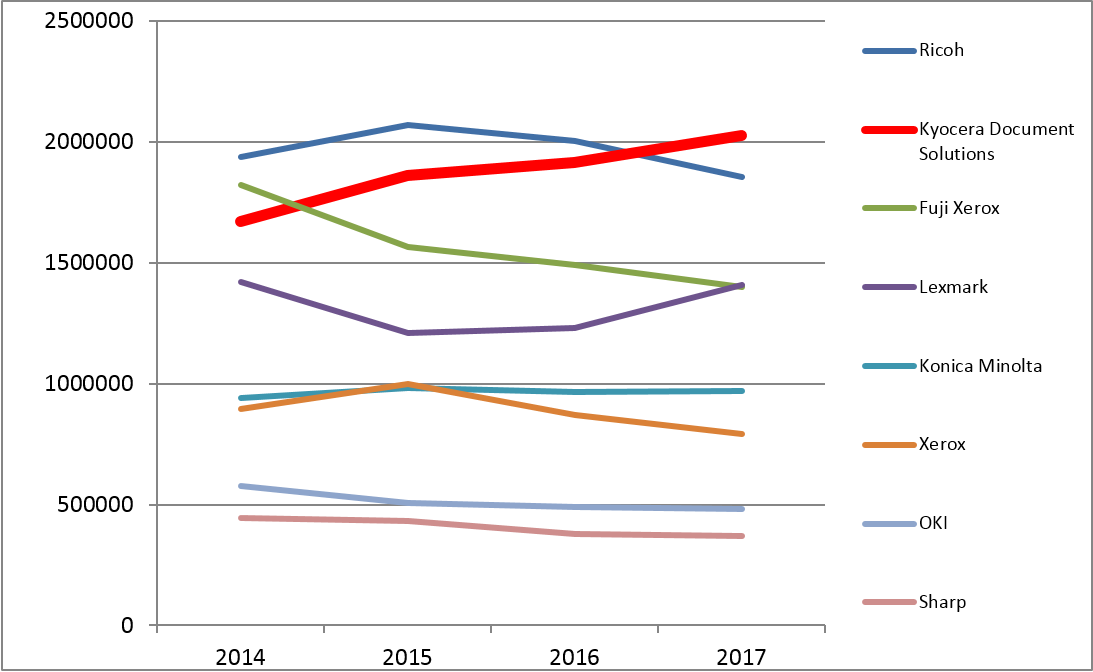 Installed base of major second-tier manufacturers from 2014 to 2017
*Data comes from IDC
According to IDC, over 2 million machines with Kyocera engine have been shipped in 2017, making Kyocera the fourth biggest vendor after Canon (HP), Brother and Samsung. Compared to the data in 2014, Kyocera has a 20% increase rate in shipment in 2017.
At the same time, Kyocera overtook Ricoh in shipment in 2017.
2. Kyocera's product layout
Kyocera released more than 40 new machines from the end of 2016 to 2017. Up to 2018 Q2, the installed base of the new machines is about 1.3 million units.
In 2018, in order to further expand market share, Kyocera introduced over 30 new machines.
It is expected that Kyocera will launch 29 new machines in 2019, including the production printers TASKalfa 9600, 11100 and 1360; and high-speed inkjet printer TASKalfa Pro 15000c. It's worth mentioning here that Kyocera has never set foot in the field of production printer.
Obviously, Kyocera is not only steadily expanding its original product line, but also actively exploring the new market.
3. Kyocera: the big player in MPS business
According to IDC's 2017 MPS report, Kyocera is a big player in MPS channel. MPS is a high-end channel in this industry. Kyocera's production line mainly focuses on MPS channel. For our distributors, it's a good way to penetrate high-end channels by paying more attention to Kyocera products and selling Kyocera products.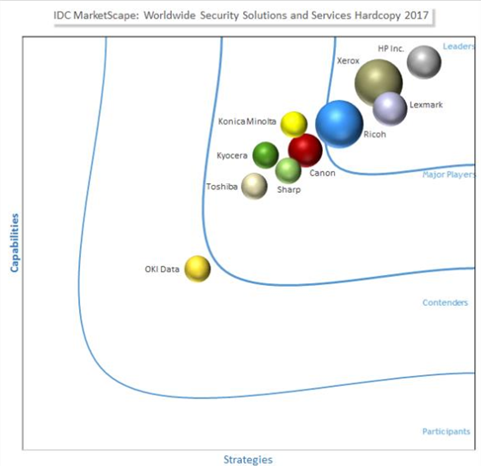 4. Kyocera's ECOSYS technology brings lower cost and more competitive products
ECOSYS's core technique is a-si OPC. Kyocera is the first company that installs a-si OPC into small-sized commercial printers to replace the traditional OPC. The surface hardness of the a-si OPC is 30 to 50 times higher than that of the OPC in the traditional drum unit. Therefore, Kyocera's prodcuts featuring ECOSY technology is more durable.
99% of Kyocera's consumables are made up of toner kit and developer unit. Because a-si OPC is used in developer unit, the life of developer unit can reach 10,000, 30,000 or higher page yield. The developer unit is more durable and the cost per page is decreasing. Hence, Kyocera maintains a cost advantage to their competitors in marketing activities.
5. Kyocera's innovative technology increases the threshold for compatible products.
In 2016 Q4, Kyocera launched its seventh-generation products. Encryption chips were employed in the new products. This increased the development cycle and difficulty.
At the beginning of 2018, Kyocera introducd TK-1200 series of new products, featuring one of the technology named "Gradual Cavity Compression" in Russian market. This technology continuously compresses the cavity of toner hopper during the printing process. Gradually, there is less and less cavity/space for customer to refill the toner.

As we have seen Kyocera's market potential, Ninestar has invested huge resources in developing replacement consumables for Kyocera product line. Ninestar's advantages are as below:
Ninestar offers replacement consumables for the whole line of Kyocera products.
Ninestar adopts imported quality toner for our products.
Ninestar's brother company-Apex offers quick and responsible chip support.
Ninestar provides customers with specific compatibility tests to ensure that our products are compatible with OEM products and will not do harm to customers' machines.
Ninestar provides customers with specific compatibility tests to ensure that our products are compatible with customers' last purchased products.
For further information, please email to info@ggimage.com. Remember to follow Ninestar and stay tuned for more products!
About Ninestar & G&G
For nearly two decades, Ninestar has been recognized as the leading firm in the third-party supplies industry thanks to its commitment to innovation. Since 2000, Ninestar has invested extensively in abilities to quickly bring to market the industry's technologically advanced products. Today, Ninestar's G&G-branded products are recognized around the world for their superior performance and reliability.
https://o1.rtcdn.net/uploads/2018/09/31958270_s.jpg
270
450
https://o1.rtcdn.net/uploads/2019/01/RT-logo.png?x-oss-process=image/quality,q_50/resize,m_fill,w_300,h_292
2018-09-19 03:40:48
2018-09-19 03:41:34
Kyocera: the new opportunity