Founding Ninestar CEO Shares Insights in Rare Appearance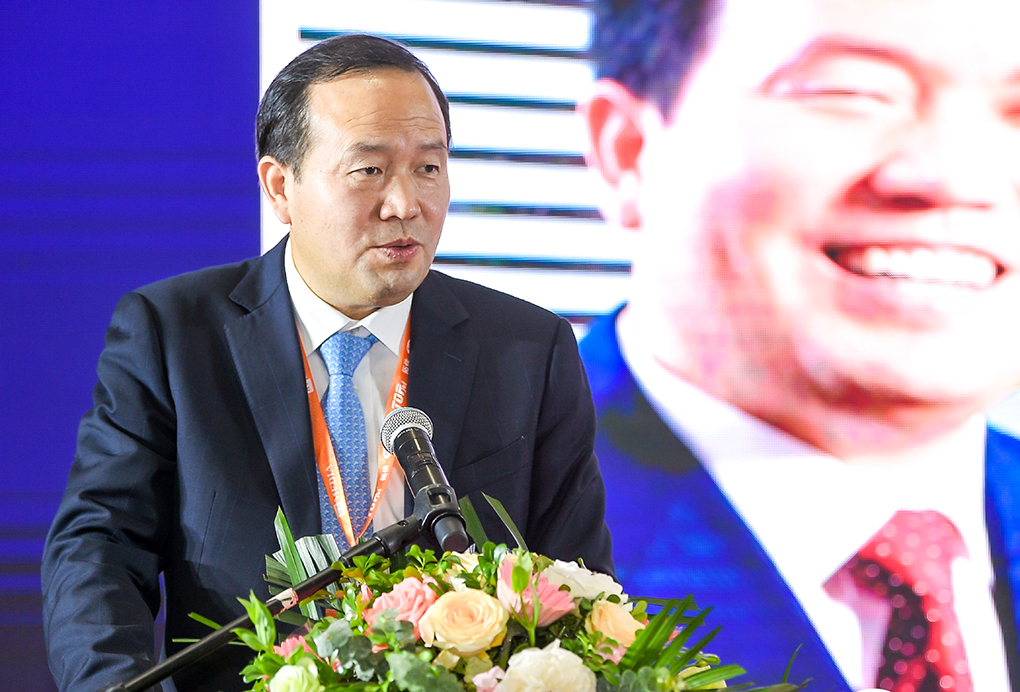 In a rare public appearance, Ninestar's founding CEO and Chairman Jackson Wang (pictured) has spoken to industry leaders from across China gathered in Zhuhai about printer OEMs and calling for better cooperation between Chinese companies.
He said that in spite of the severe impact of COVID-19 upon the world, he shares the optimism of RT Media (who staged the well-attended event) that the fight with this pandemic can be won. "I am also confident of the ongoing growth and development of the imaging supplies aftermarket," he said. "I love this industry."
Hundreds of industry leaders gathered in Zhuhai at the RemaxWorld Summit to hear key leaders including Wang, Arnald Ho (Print-Rite) and Benjamin Young (Dinglong group).
Wang reflected on the ups and downs that confronted the industry, "During the first quarter, we all faced a rapid decline and even shutdowns. In the second quarter, there was a rapid recovery. The situation was quite volatile. The whole industry is still facing big challenges at the moment because the global market continues to shrink," he said.
Wang shared his four key views about the global print market:
"If anybody paid attention to the printer manufacturers this year, you would notice that most if not all OEMs experienced a large decline in sales. The general decline has been more than 30% which means their profit also decreased by 30%. Some of them even decreased by 100%. These are really heavy losses for the global printing industry."
"The good news is China's printing consumables industry and the printing market are experiencing optimism. It is because the Chinese government has done a good job in fighting the epidemic, for taking effective measures so that we can resume production in a short time after the outbreak of COVID-19."
"Chinese manufacturers still have a significant advantage in the global market: their products are competitive, especially aftermarket products. This year,  many companies are doing well in online sales. I think it is a good direction and it is a trend for the future. Chinese companies will grow stronger as they embrace the e-commerce process allowing them to play a more important role in the global market.
"The pandemic is like a test. All companies here today have been well-tested. The future should belong to everyone. In my opinion, the development of aftermarket manufacturers is better than the OEMs. We have high-quality products and at the same time, the price is competitive. Consumers always have a demand for products with high quality and lower prices. We have overcome the difficulties brought from COVID-19 and the market itself. We are able to produce products and sell products. We can say we are all excellent companies. Yes, we are excellent aftermarket companies. This is my opinion on the market.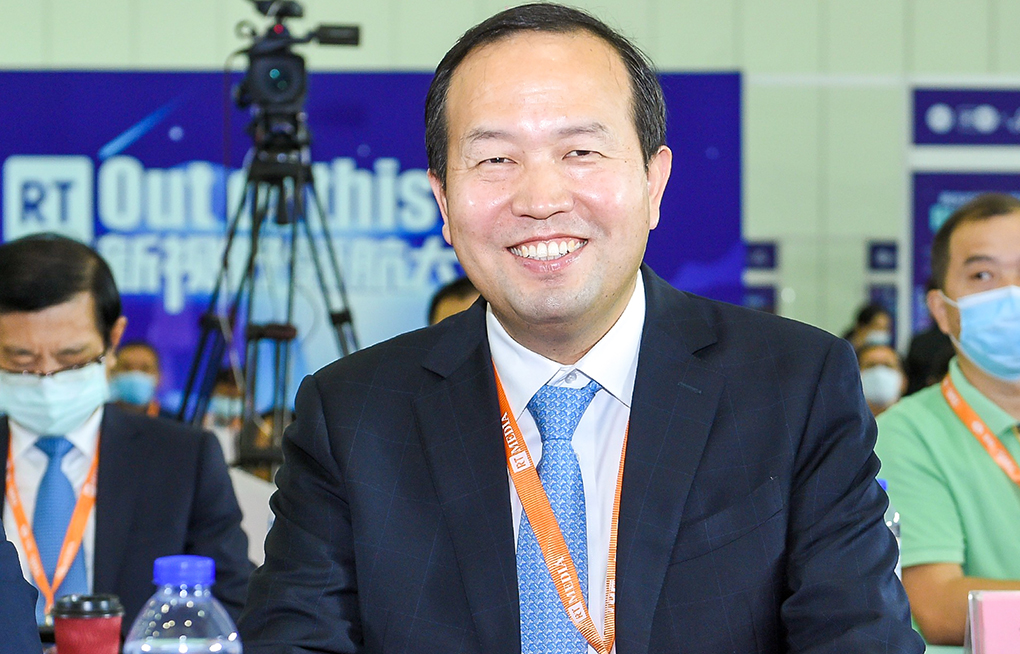 Being Profitable and Healthy Domestically
Wang spoke about opportunities and cooperation among the domestically-based players.  "How can Chinese manufacturers better cooperate and achieve a win-win goal?" he asked. "Despite the pandemic," he continued, "many companies have indeed seized the opportunity, whether through online sales or building their own brands."
Wang explained that while each company is different and has its own way, he had also noted many new outstanding talents have emerged. "By entering this industry, many young people have found their own success."
"Most of you would agree profits are declining. On one hand, sales are increasing but the profits are going down. We should think about this situation. What is the reason and how can we solve this problem? Many have good ideas and methods but we all need to think about how we can build a healthier industry.
"To date, China's economy has been growing positively. It is a good opportunity for all of us. The Chinese government has also developed the dual circulation concept, which is a national economy strategy. How we make good use of the dual circulation policy to fully develop the Chinese market is very important. Healthy competition is very important. Aftermarket companies should not compete irrationally. The scale of the market is limited. If every company competed rationally, I believe there should be great new opportunities for the aftermarket in the domestic market.
In the past ten years, the CAGR (Compound Annual Growth Rate) for Chinese printer shipments is  6.5%. The CAGR of printing pages is equivalent to CAGR of printing consumables. The annual growth rate is 10.4%. In other words, in the past ten years, the Chinese market for printing consumables has grown by more than 100%, maybe 200%. A CAGR of 10% means there are still huge market opportunities in the for developing countries like China, Russia, and India."
"We must be patient and work hard to produce good products and establish our own brand. This is good for long-term development. We should not be short-sighted and get into irrational competition.
"Finally, I want to share my opinion about cooperation. We should cooperate to overcome difficulties so that we can grow strong together and achieve a win-win goal. About 40 years ago, Mr Arnald Ho started the aftermarket business in Zhuhai, and now Zhuhai is the global capital of printing consumables. The industry started with a good beginning, and the same industry is also full of good opportunities. We should cherish these opportunities. Zhuhai has a good investment climate. I know some of you are from other cities. But Zhuhai is indeed a very good place for living and doing business. We should make full use of the good industrial environment and government policy. We should grow and develop together, including all national and foreign aftermarket companies. Everyone should make efforts to maintain a good market, compete rationally and reasonably. Yes, we compete with each other, but we also cooperate with each other to make for a healthy developing industry.
The Ninestar group was founded twenty years ago and moved quickly to become the first imaging equipment and supplies company in the world to be truly OEM and truly aftermarket at the same time. It has become an industry leader thanks to its commitment to innovation. Since 2000, Ninestar has invested extensively in abilities to quickly bring to market the industry's technologically advanced products. Today, Ninestar's G&G-branded products are recognized around the world for their performance and reliability.
---
Related:
Comment:
Please add your comments below about this story, "Founding Ninestar CEO Shares Insights in Rare Appearance."
https://o1.rtcdn.net/uploads/2021/01/Jackson-Wang-RT-Summit.jpg
692
1020
David Gibbons
https://o1.rtcdn.net/uploads/2020/07/RT-logo-old-big-old-jiazi-3.png
David Gibbons
2021-01-13 12:05:44
2021-01-13 14:19:48
Founding Ninestar CEO Shares Insights in Rare Appearance