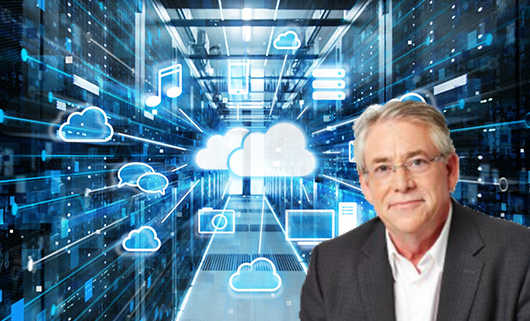 How Safe is Your Home Printer?
How Safe is Your Home Printer?
How often do you photocopy or print documents using your printer at work or at home?
While this may seem like a simple routine process, there may be more to it than what is apparent.
According to recent studies, the likelihood of your confidential data being retained on the hard drives of these print devices is quite real.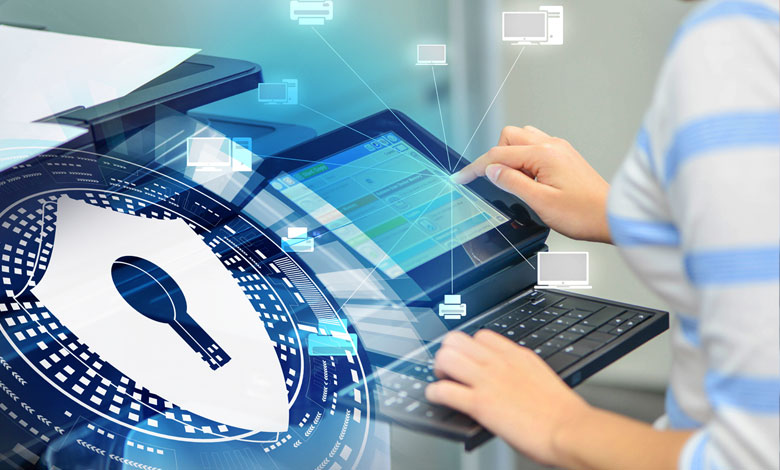 Several corporate printing devices deploy the use of internal storage for holding print jobs, as they await to be printed. Many enterprise printing environments implement secure printing via authenticated release, forcing users to enter a secure release code at the printing station before being able to retrieve printed content.
This security feature does ensure that only authorized users obtain their respective documents. However, it also causes pending print jobs, and possibly private corporate data, to remain vulnerable in the printer memory.
But what about the printing configuration you've got at home? Does your home printer also present the same data security risk?
People often sell their old printers for a few dollars for any number of reasons, such as when they move up into the cloud or start using convenient, cost-saving public printing options.  Does this mean that selling your aging printer is essentially equivalent to giving away all your sensitive data that has been printed or copied on this device?
Securing Your Network
Studies have shown that there does exist a significant printer security risk, because of data exposure through network-connected printing equipment. These printer security risks are present in environments where the printer is directly connected to the network, regardless of how many devices then connect and print through the printer.
To guarantee complete security for your print environment, the priority in such scenarios should be to secure the wireless network to which that printer is linked.
Practical Steps to Ensure a Secure Network:
Change the administrator name and password credentials from the default to "customize" on your network as well as your printer through its IP address and EWS settings. Did you know that most printers are shipped with a blank password?
Ensure you use highly-secure access identification methods.
Modify the Internet service set identifier by editing your SSID.
Implement wireless encryption that is compatible with all network-connected devices.
Following these steps will enable you to complete the first check-in securing your print environment, by not allowing unauthorized individuals to connect to your private network.
Secure Access to the Printer Management Portal
Most network-connected printers provide users with management and control options which they can access via an internet browser, by entering the device's IP address.
Most management portals allow you to monitor toner/ink levels, start the document scanning process, view the device log for past activity, and more.
You should also encrypt access to the control portal through enabling password-protected authorization.
Securing access to the printer's management and control provides the second line of defense, denying hackers the ability to alter print controls.
Remove the Printer Hard Drive
Now that you have protected your network and printer from being accessed by unauthorized individuals, you need to figure out whether your printer is storing digitized versions of your copy and print jobs in its internal storage.
To determine whether a particular printer has an internal storage drive that archives all jobs, you need to identify its storage characteristics.  Begin your investigation by checking the technical specifications of your device, either through an online search or the provided user manual.
(If still unsure, you can contact the printer manufacturer and inquire directly about internally-embedded storage devices within your printer.)  Once you have determined it has one, you know you'll need to deal with it when you decide to part ways with the printer.
When that day arrives, what should you do? In printers where the storage drives are installed as optional parts, they are typically simple to remove. If you have some level of technical skills, you could also try linking the drive to a computer and format the entire drive, permanently erasing all embedded data.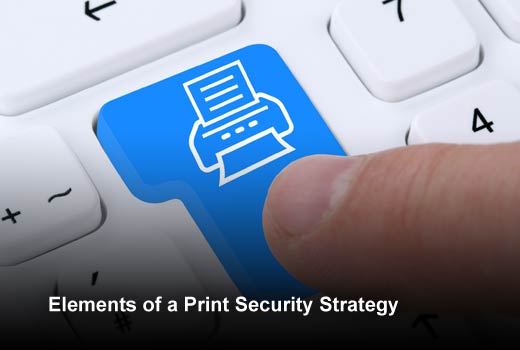 Additionally, you can simply destroy the storage device after removing it from the printer.  However, in circumstances where the printer's storage drive is permanently associated with the printer, removing the drive will effectively destroy the printer.  If the manufacturer does not provide software that assists in storage deletion, then the only option may be throwing the printer out or having its plastic and parts recycled.
Now That You Know, What Should You Do?
You know your current printer is a security risk and breaches can and do occur. What should you do?
Enable automatic security patch downloads when they become available directly from the manufacturer.
Fortify your network through the latest data encryption standards.
Erase or even disable internal memory if possible, and disable physical access ports.
Hopefully, these are all helpful options to strengthen your printer security. But if you still are unsatisfied, you may want to avoid printing at home entirely and consider using a third-party public printing solution.
A public cloud-printing solution or ideal third-party solution offers you the ability to securely access and print all of your documents, whether it be located on your local device storage, cloud accounts, or emails, via secure cloud technology, and release the print jobs at a nearby convenient location anywhere, anytime.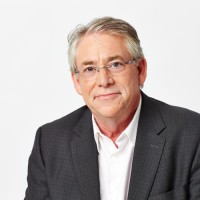 About the author:
Founding general manager of ePRINTit Secure Cloud Solutions, Mark Patenaude is a serial entrepreneur with extensive knowledge of people, sales, marketing, business finance, digital transformation and process management. Currently he is driven by many new business relationships developing the latest in new digital self-service and mobile and cloud technologies. <mark.patenaude@eprintit.com >
---
*This article "How safe is your home printer " is also published in our latest RT Imaging Magazine. Click here to download a PDF. 
Related:
https://o1.rtcdn.net/uploads/2020/10/Printer-safe-final.jpg
363
530
Mark Patenaude
https://o1.rtcdn.net/uploads/2020/07/RT-logo-old-big-old-jiazi-3.png
Mark Patenaude
2020-10-20 17:06:51
2020-10-20 17:10:11
How Safe is Your Home Printer?