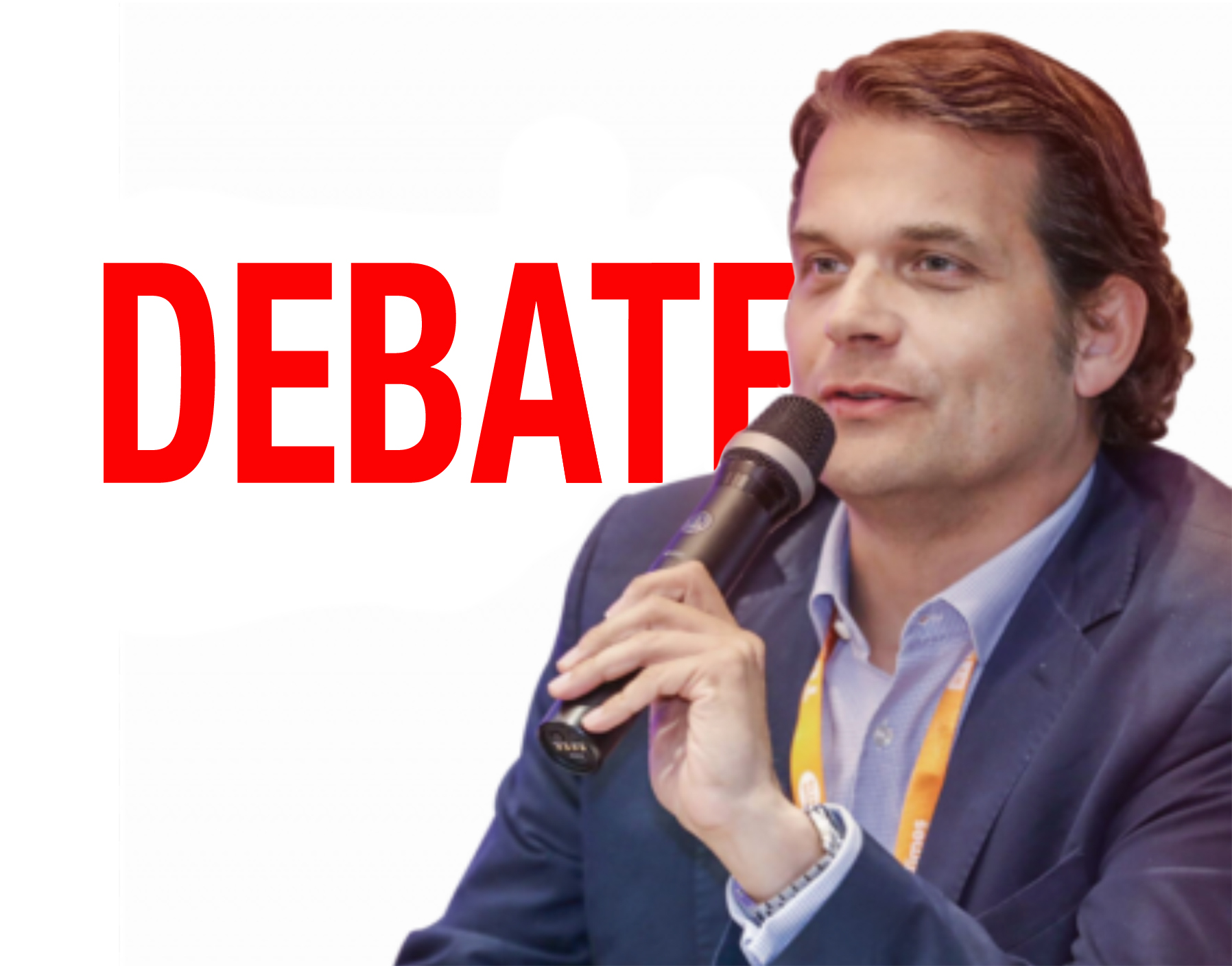 Debate: NBCs are Bad for the Environment — I Agree!
Debate Topic: NBCs are Bad for the Environment
Arguing against (not in agreement) this is Steve Weedon. Weedon is the Chief Executive Officer of Print-Rite Europe Limited, Print-Rite Pelikan GmbH Germany and Print-Rite Pelikan SAS France. He was the original founder of The Recycler Magazine and of trade shows in Europe. He was Executive Vice-President of Static Control in the USA, then headed up the global Cartridge World network and now is based in the UK. Click here and read his response.
Arguing in favour (in agreement) with this is Volker Kappius. Kappius is the COO at Delacamp based in Germany and is an advocate for the circular economy. He has a University degree in International Management, Marketing and Organizational Psychology from the University of Hamburg as well as a postgraduate degree in Business Ethics from the University of Hagen. Read his argument below:
---
Debate: NBCs are Bad for the Environment — I Agree!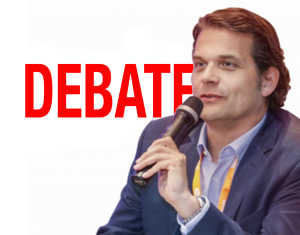 Roughly 12 billion tons of plastic waste will be in landfills or the natural environment by 2050 if current production and waste management trends continue. Out of these an estimated 10 million tons of plastic currently end up in our oceans each year. In view of this uncomfortable truth, single-use plastic consumables which are designed with a short life cycle must become a thing of the past. This is true for single-use plastic razors, single-use plastic straws and single-use plastic cartridges.
But unlike plastic razors and straws, chipped cartridges are electronic devices according to WEEE (Waste of Electrical and Electronic Equipment) in the European Union (EU). They can be re-used multiple times if properly repaired. So according to WEEE they have the same status as a toaster, a hairdryer or a cell phone. Who would buy a hairdryer, a toaster or a cell phone for single use only?
Considering the use of materials, remanufacturing is one of the most preferable alternatives because the geometrical form of the product is retained, and its associated economic value is preserved. It can be used for the same purpose it was originally designed for, again and again. And it creates jobs while doing it. The more local the remanufacturing takes place, the better for the environment because of the shortened transport of empty cores and of the remanufactured cartridges.
By remanufacturing a printer cartridge at least twice, the environmental impact can be reduced up to 61% compared with a newly manufactured cartridge because of the material recirculation.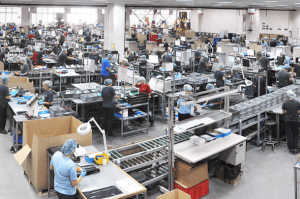 According to a recent study on the re-use ability of printer cartridges in accordance with the implementation of Article 4 of the WEEE directive commissioned by the European Commission it was found that 75-80 percent of all printer cartridges could be re-used. This percentage range would be valid for the US as well. If you combine the quantitative data from that study with the average weight of empty laser and inkjet cartridges the size of the issue shows its true magnitude. We are looking at around 70,000 metric tons of cartridge waste in the EU per year! That means that between 52,500 and 56,000 metric tons per year could be re-used. I'm sure that the tonnage of re-usable plastics is even higher in the US.
Unfortunately, however, only a fraction of these plastics are re-used currently. Firstly, because of the hunger-for-profit of rogue single-use and new-built cartridges from China entering the waste stream and secondly, due to OEMs which are taking re-useable cartridges out of the market in order to recycle them. Even then, only a small portion of each cartridge gets recycled with the greater portion being incinerated simply to avoid competition from the remanufacturing sector.
In addition, there is little awareness among cartridge users that despite having bought a single-use, short-life cycle plastic product it can be turned into a multi-use, plastic product by an established, professional repair/remanufacturing industry. This is an industry that used to be very big in the US and created high levels of employment—jobs that have been surrendered to China because of the low-priced, non-OEM NBCs.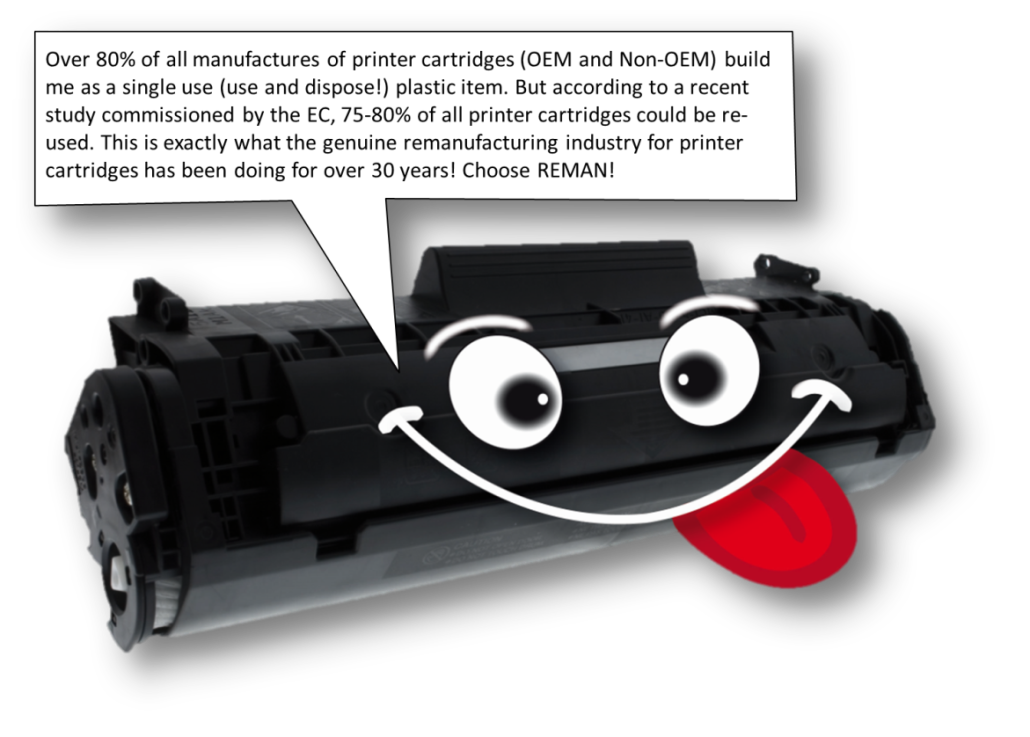 Unfortunately, non-OEM NBCs cannot be repaired with good quality because of non- and often sub-standard components used to manufacture them. In addition, it has been found most non-OEM NBCs do not comply with local regulations and laws. Last year, for example, it was found in the EU, many NBCs had high levels of the illegal flame retardant DecaBDE.
We need to keep in mind that for more than 25 years, rich and well-developed countries exported their shredded plastic waste to poorer developing Asian countries, with many of them lacking the capacity to manage such a huge influx of waste.
China accepted the lion's share with 45 percent of the world's plastic waste imports until they banned the import of waste plastics at the beginning of 2018. In order to get rid of some million tons of the waste plastic, China has developed great efforts and whole industries to turn waste plastic into products such as new-build single-use cartridges which they will not accept back once these products—including single-use cartridges—have reached their end-of-life (EOL).
Unfortunately, a lot of the products made from recycled waste plastic contain substances that have in the meantime been banned for use in the US and the EU countries. Non-compliance on regulations and laws are usually ruled by criminal law and can cost much more than just penalties. Unfortunately, indemnifications do not help in cases of criminal law. Indemnification only helps with civil law like on IP issues. There seems to be a tendency to ignore regulatory compliance when talking about compliance. IP compliance is all the NBCs are talking about. We must remember that compliance is needed on both: IP and local regulations and laws. The company who imports the cartridges is responsible for the compliance with local IP, laws and regulations. The best protection for distributors of newly build single-use plastic cartridges – no matter if premium or non-premium -against non-compliance on IP and regulations is when these cartridges are bought from a local subsidiary of the manufacturer. Or even better: Buy a locally remanufactured cartridge – this way you are also contributing to safe precious and scarce resources.
In addition to the issues with the plastics used in NBCs, current test conducted in the EU show that certain NBCs also show high levels of volatile organic compounds (VOCs) and heavy metals in the toner used in them. It should be clear to everyone that low prices come from low priced toner, low priced plastic, low priced OPCs, etc. Unfortunately, low prices too often mean low quality. There are basically two reasons why the actual print quality of some NBCs has become acceptable:
firstly, NBCs manufacturers can design their cartridges from scratch using the best combination of cheap materials locally available to them. And,
secondly, because a lot of genuine remans have started to alter their bill of materials (BOMs) because of price pressure and moved away from high-quality toners, OPCs and other parts. Sad but true, the increase in the perceived quality of NBC is more a decrease in the overall quality of reman cartridges.
When it comes to printer cartridges, OEM cartridges that were turned into multi-use products by the genuine cartridge remanufacturing industry are the only environmentally-friendly alternative.
---
*  This article "Debate: NBCs are Bad for the Environment — I Disagree!" is also published in our latest issue of RT ImagingWorld magazine. Click to download the whole edition, for free. 
Comment:
In the Debate: NBCs are Bad for the Environment- Agree or Disagree. Add your comments below. Debate NBCs are Bad for the Environment Agree
https://o1.rtcdn.net/uploads/2020/04/Volker-Kappius-depate.jpg
1408
1796
Volker Kappius
https://o1.rtcdn.net/uploads/2020/07/RT-logo-old-big-old-jiazi-3.png
Volker Kappius
2020-04-13 13:59:51
2020-05-04 15:36:39
Debate: NBCs are Bad for the Environment — I Agree!