Originally written and published at wirthconsulting.org
HP Now 3D-Printing Parts for 2D and 3D Printers; Sees Increased 3D-Printer Demand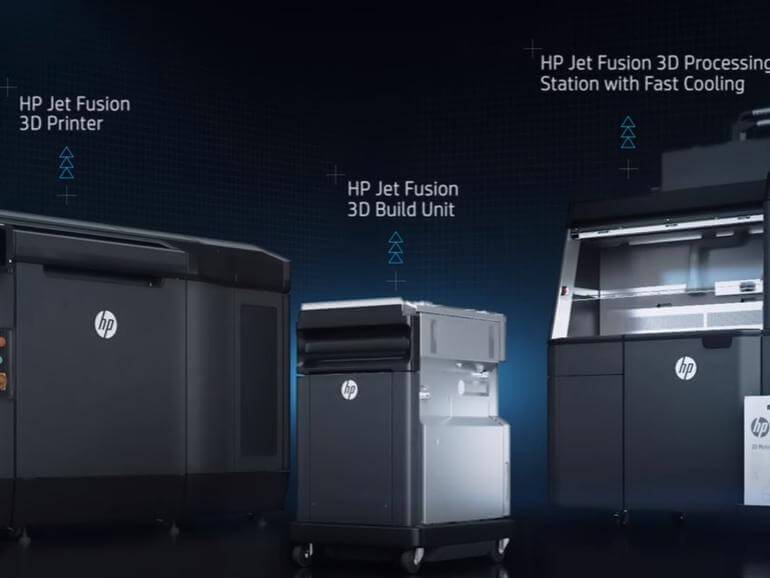 At the Additive Manufacturing Users Group (AMUG) conference being held in St. Louis, HP Inc. showcased new large-scale customer deployments and its own Reinventing HP With Multi Jet Fusion program, as its says the industry accelerates on the path to full-scale 3D production printing. It also reported that it's now using its 3D printers to produce parts for both its 3D and 2D printers – including the HP ENVY ISS printer, which was recently deployed to the International Space Station.
wirthconsulting.org reports, the firm also noted that more than 3 million Multi Jet Fusion parts were 3D-printed in the last year alone, and that partners Forecast 3D, GoProto, Stern, and others are increasing their Multi Jet Fusion capacity to meet rising demand.
Reinventing HP's Product Lifecycle With Multi Jet Fusion 3D Printing
HP itself is one of the largest designers, manufacturers, and distributors of products in the world. As part of its Reinventing HP With Multi Jet Fusion program, it's now using its own 3D printing to produce parts for products made by the HP Print, Personal Systems, and 3D Printing business units.
Examples of HP's 3D-printing parts program include:
50 percent of the custom plastic parts inside the HP Jet Fusion 4200 3D printer, and over 140 parts inside the new HP Jet Fusion 300/500 3D printer series, can be produced using HP Multi Jet Fusion 3D-printing technology. This is believed to be the largest number of 3D-produced parts in any finished product in the world. The redesign and 3D production of these parts is said to provide higher performance in areas such as improved airflow, light-weighting, and optimization for space constraints, as well as lower costs and increased manufacturing flexibility, as 3D printing reduces tooling and assembly time and costs.
A key part in HP's Large Format Printers was redesigned to make use of topological optimization and is entering mass production with a 93-percent weight reduction, a 50-percent cost reduction, and a 95x carbon-footprint reduction versus the original aluminum machined part.
HP incorporated Multi Jet Fusion 3D-printed parts in its HP ENVY ISS, the printer it developed to replace the existing printer aboard the International Space Station. HP engineers turned to Multi Jet Fusion because it reduced cost, part count, and decreased assembly, compared to parts created with traditional manufacturing. The firm expedited development of its HP 3D High Reusability PA 12 Glass Beads Material to produce 11 parts for the HP ENVY ISS, including a specially designed paper-output tray to meet NASA's list of requirements in order to safely operate on the International Space Station.
Learn more about HP's 3D-printing parts program on Cost Savings, Speed to Market, and Sustainability, please see here