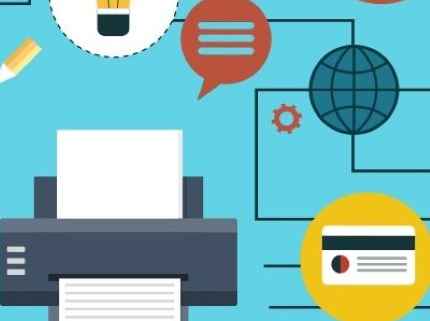 Top Cores in The Managed Print Services Market
Originally Published at CRN
5 Biggest Drivers In The Managed Print Services Market
While paperless and green initiatives are driving a decline in paper and printer use in large enterprises, there are many sectors that are not slowing down.
Major Growth In MPS
Even in 2019, the multi-function printer still sits beside the coffee machine as the heart of the office, and with an array of digital capabilities, it has been incorporated into the digital transformation of businesses, as well.
According to an October 2018 study by market research firm Quocirca, managed print service providers are piggybacking on this capability to increase business, through workflow automation and digitization of documents.
The study found that overall, 65% of organizations expect MPS budgets to increase over the next year, unchanged from the year before. The US leads in its MPS spending plans, with 78% of US respondents indicating a rise in spend over the next 12 months. Forward thinking MPS providers will also be looking for areas to grow, inside their customer's workspace.
"As the core services of MPS continue to mature, traditional MPS providers must improve their offerings and deepen their competencies in areas such as IoT, security and analytics. While most of the market leaders offer a diverse set of services, the future of MPS lies in manufacturers and their partners fostering deeper partnerships across the broader IT landscape."
The Spend
The Quocirca study found that reducing cost, service quality and security are the top drivers for managed print adoption. Interestingly, in the U.S., service was ranked higher than cost, with that being named as the key driver behind managed print adoption in 54 percent of the organizations studied.
Some 40 percent of U.S. companies also placed importance on analytics, such as reporting on device usage or user behavior – higher than in other countries, the study found.
The NPD Group, which provides industry analysis and advisory services that help retailers and manufacturers, told CRN that one key for managed print service providers is finding a way to "entangle" themselves in the businesses other needs such as "infrastructure, creating a constant flow of office supplies and other technology."
SMBs Are Still Paper-Rich Environments
SMBs and micro SMBs are a target-rich environment for managed print services. Since many lack the resources to make a full digital transformation, they still rely on paper to get work done, Xerox Accredited Master Elite MPS Partner Josh Justice said.
"Whether it is paperless initiatives, or green initiatives, we see the decline in paper in large enterprises and in the federal government sector, but 99 percent of my clients are SMBs and we are not seeing a decline there."
Lexmark plans on catering to what it says are thousands of emerging SMBs entering the market and it has dedicated an entire line to suit that niche market. Vice President of Worldwide Channel at Lexmark Sammy Kinlaw unveiled the "2 Series" last year that provides all of the security, and dependability of its lineup, but with a lower cost, size, and weight to help it appeal to the SMB client.
Which SMBs are using the most managed print?
Justice said while legal, including real estate, is a perennial driver of print, health care, education and finance are also still big buyers. He said restaurants also "print a ton" with menus, which can change based on customer taste and season.
"Media and advertising. Not for profit, real estate, retail, these are the industries we market to the most because they print the most still," he said.
He said managed print also has religion on its side, at least in December and April.
"I'm very happy at Christmas and Easter because churches print a ton. It's not uncommon to see an account that does 1,000 color pages per month, go up to 20,000. Every Sunday morning, you have a bulletin. They're not handing out iPads."
The Cloud Is Helping Managed Print

The Quocirca study called digitization — taking a paper document and making it digital — a "key opportunity" for MPS providers.
"Extending MPS contracts to encompass digital workflow services can help businesses drive further efficiency and productivity improvements," the study said. "Overall, 84% organizations have implemented digital paperless processes."
Justice said the biggest change he has seen with clients in the last six months is the adoption of CloudFax Connector App for Xerox multifunction printers into their environment.
"Hundreds of thousands of small to medium businesses have moved to cloud or virtual fax because of the substantial savings over having an analog fax line," he said. "A complaint commonly received by clients who use cloud faxing is how long it takes to send hard copy documents through the cloud fax service because of the multiple steps: scan to device, open, save, open cloud fax service and upload."
He said with the CloudFax Connector App, documents are instantly transmitted via the Xerox multifunction printer to the recipient using the CloudFax service after typing in the fax number. He said more than 30 cloud fax providers are compatible with the cloud fax service including Nextiva, Ring Central, eGoldFax and more.
How do the biggest managed print vendors compare?
Gartner, IDC, and Quocirca each rank vendors who provide managed print services.
Xerox leads in all studies as the strongest, all-around managed print provider, with IDC calling it "an industry leading" practice, in its vendor assessment.
"Xerox's strengths lie in its global service delivery model, flexibility and scalability of MPS services and billing options, and close relationships with its customers and partners alike," the 2018-2019 Vendor Assessment stated. "Xerox's focus on security and digital transformation have helped set it apart from competitors, and it has built one of the industry's most robust portfolios of MPS solutions and services."
HP, Lexmark, Ricoh, and Canon are the other top performers.
Quocirca said last year that HP Inc. "reported the 20th consecutive quarter of MPS growth. HP is committed to leading innovation in the print market, focusing on next generation areas such as mobile-optimised printing and voice-enabled printing along with print security"
While Ricoh has "repositioned itself as a global provider of technology and services" and Lexmark has refreshed 90 percent of its hardware and "has invested heavily to boost its capabilities to support both direct and indirect MPS engagements," Quocirca found. "Recent investments have focused on the areas of MPS process analytics, predictive service and expanded cloud platform enhancements."
https://o1.rtcdn.net/uploads/2019/07/News-2-MPS-WEB.jpg
429
430
Natalia Zhou
https://o1.rtcdn.net/uploads/2020/07/RT-logo-old-big-old-jiazi-3.png
Natalia Zhou
2019-07-09 12:17:46
2019-07-09 12:17:46
Top Cores in The Managed Print Services Market