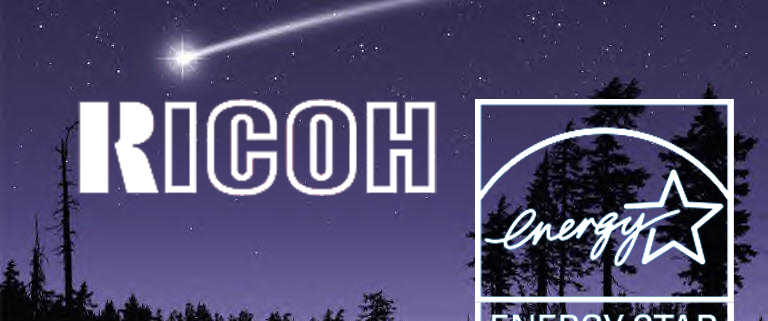 Ricoh Shoots for the Stars – an Energy Star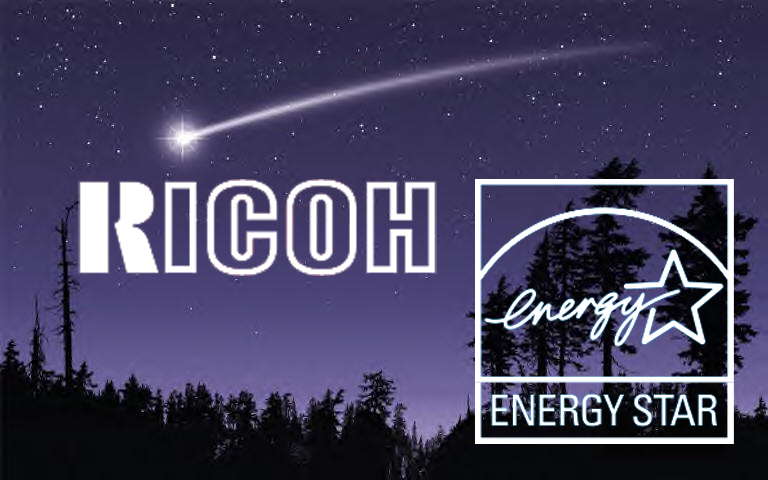 Ricoh has won the ENERGY STAR Canada Manufacturer of the Year Award for Electronics for the 2nd consecutive year. This award recognizes Ricoh Canada for its excellence in the arena of advancing market transformation on energy efficiency in Canada.
"Ricoh has received numerous awards and recognition from third-party organizations around the world, and we are especially proud of this particular award as it is a testament to our work here in our own back yard," Mike Fast, Chief Operating Officer of Ricoh Canada, Inc. "We recognize that environmental sustainability is everyone's responsibility and we try very hard to make sure the importance of that is intertwined into every aspect of our business. We are currently working towards an aggressive initiative that will decrease our C02 emissions from Canadian operations 30% by 2022."
Along with manufacturing ENERGY STAR certified products, Ricoh Canada has remained committed to promoting and educating its customers on the environmental features and benefits of its offerings through training webinars and customer-facing collateral. In an effort to deliver the most energy-efficient products, Ricoh defaults all its devices with the most eco-friendly settings. Ricoh's internal green team program "The Eco League" promotes and encourages eco-friendly activities in offices across Canada with the goal of driving awareness of issues around sustainability.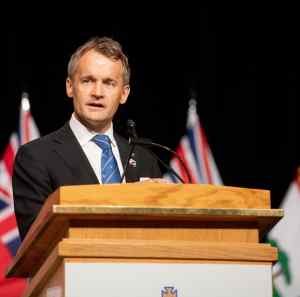 "ENERGY STAR Canada winners are building a sustainable, energy-efficient and resilient future. By reducing pollution, lowering bills and creating jobs, Ricoh is helping Canada shine," said the Honourable Seamus O'Regan (pictured), Canada's Minister of Natural Resources.
In 2017 Ricoh announced its support of the United Nation's Sustainable Development Goals (SDGs), a group of 17 global goals which are an urgent call for action by all countries – developed and developing – in a global partnership. June is designated as Global SDG Action month where the company focuses on initiatives designed to create awareness of and action towards the global goals, one of which being climate change.
---
Related:
https://o1.rtcdn.net/uploads/2020/06/Ricoh-Energy-Star-Winner.jpg
480
768
David Gibbons
https://o1.rtcdn.net/uploads/2019/01/RT-logo.png?x-oss-process=image/quality,q_50/resize,m_fill,w_300,h_292
David Gibbons
2020-06-25 20:46:04
2020-06-25 20:46:04
Ricoh Shoots for the Stars - an Energy Star