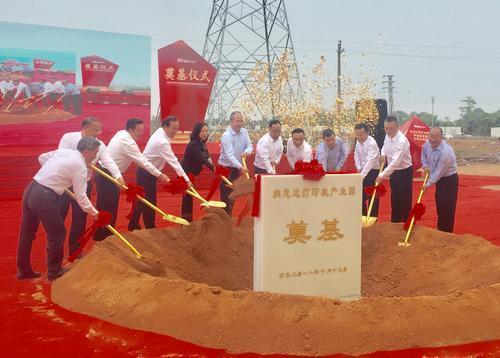 On Oct.19, Ninestar broke ground with the announcement of a laser printer high-end automation manufacturing park in Gaolangang District, Zhuhai, China. Government officials attended the ceremony with presence of Ninestar's CEO Jackson Wang. RT Media's managing director Tony Lee and  Director David Gibbons were also invited to the ceremony.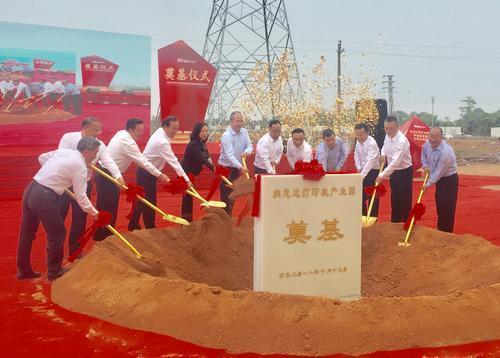 The ceremony signalized the launch of construction upon China's first ever laser printer high-end automation manufacturing base. According to Ninestar, it will invest 9 billion RMB into this project, whose production value is expected to generate more than 20 billion RMB.
"The construction plays an important role in expanding entity economy in Zhuhai, building a modern industry system, as well as boosting quality economy development, " said Deputy mayor Xiaofeng Lu.
Jackson Wang, CEO of Ninestar commented, "The project will urge Ninestar to make the third industrial shift, commencing quality development. Ninestar will gradually transfer productions to the high-end automation manufacturing park in the future. Meanwhile, it will fasten the pace to integrate technology, capital and talent, promoting self-innovation as well as the adoption of the advanced technologies within and outside of China. The goal is to rank in the Top 3 companies in the global printing industry."
The ceremony took place on the second day of the 12th RemaxWorld Expo. Ninestar exhibited their side winder solution for dongle gear, as well as its MPS solution on the expo.
https://o1.rtcdn.net/uploads/2018/10/Ground-breaking_jpg.jpg
358
500
Tequila Yan
https://o1.rtcdn.net/uploads/2019/01/RT-logo.png?x-oss-process=image/quality,q_50/resize,m_fill,w_300,h_292
Tequila Yan
2018-10-23 07:10:15
2019-05-13 17:16:14
High-end Automation Manufacturing Park Breaks Ground