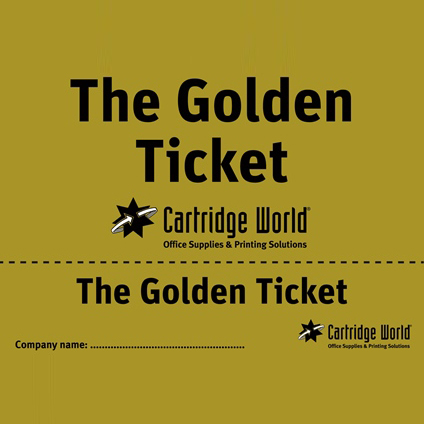 Royal Society for the Prevention of Cruelty to Animals (RSCPA) in East Lancashire, England, becomes the latest Cartridge World Golden Ticket prize draw winner and have chosen £200.00 worth of food for their animals.
The East Lancashire branch of the RSPCA was started in the early seventies and is one of over 160 RSPCA branches in England and Wales, which are separate registered charities and operate independently from the national society. They re-home dogs, cats, rabbits, ferrets and other small animals, with the capacity to hold over 100 animals at any one time at their Altham center.
Ken Harrison, RSPCA East Lancashire Manager, said "this is great news for our animals coming up to Christmas, £200 pounds on animal food goes a long way and we are very grateful to Cartridge World and all their existing business customers, as it's all the business transactions that they do together, which allows 'The Golden Ticket' prize draw to happen".
Daniel Dixon from Cartridge World, who presented the prize to Ken, commented "as an animal lover myself, I am over the moon, that the animals throughout East Lancashire, which Ken and him team rescue, will eat well this Christmas and all thanks to our business customers who contribute towards making 'The Golden Ticket' prize draw a success".
Influenced by Willy Wonka's chocolate factory, 'The Golden Ticket' is a monthly surprise draw, to reward Cartridge World Office Supplies business customers, for their continuous support. The more orders a business customer place, throughout the month, the more raffle tickets they receive, which significantly increases their chances of winning.
https://o1.rtcdn.net/uploads/2016/09/1201golden ticket microsite.jpg
424
424
rtm.master
https://o1.rtcdn.net/uploads/2019/01/RT-logo.png?x-oss-process=image/quality,q_50/resize,m_fill,w_300,h_292
rtm.master
2014-12-01 15:16:48
2018-01-16 03:56:10
Golden Ticket Win Feeds the Animals