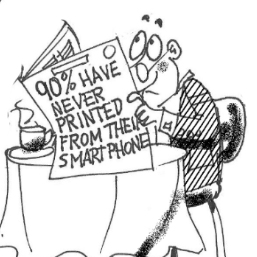 It's easier than ever to print from your mobile phone tablet. Mobile printing apps are already installed on your phone and you can also download printer OEM apps to help you link with your favorite printers in the office or home.
Make sure your phone and your printer are on the same Wi-Fi network. Next, open the app you want to print from and find the print option, which may be under Share, Print or Other Options. Tap Print or the printer icon and select Choose an AirPrint-Enabled Printer.
Despite being so easy, polls conducted at RT ImagingWorld events around the world reveal that most people in the imaging industry have never used their phones to print to a device. Berto picks up on this.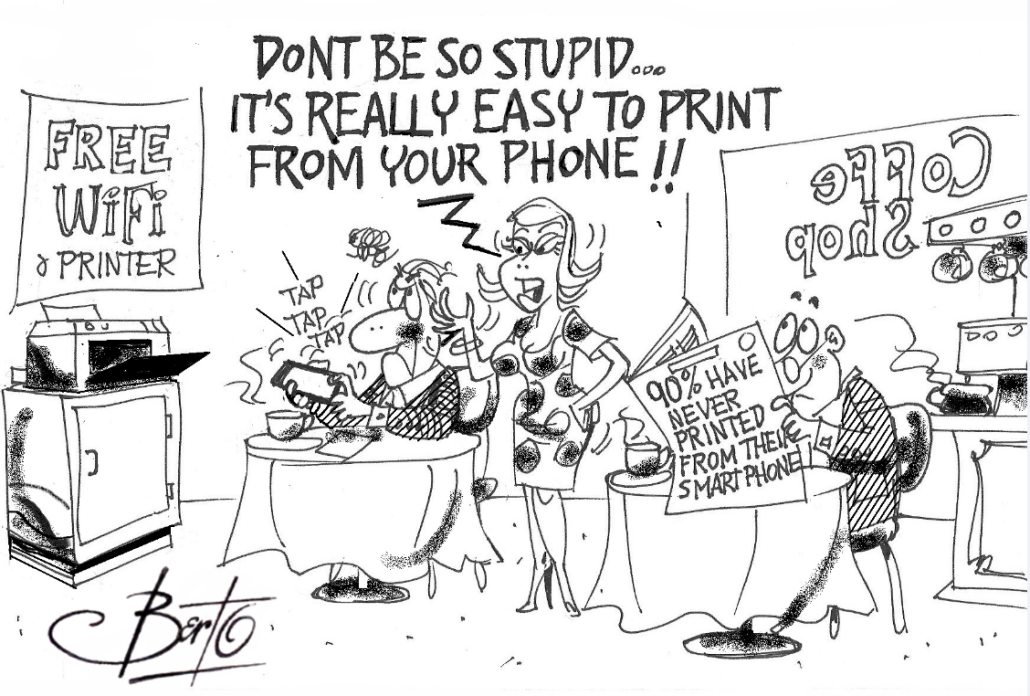 Berto #39
https://o1.rtcdn.net/uploads/2019/05/90-have-never-printed.jpg
257
257
Berto Valenzuela
https://o1.rtcdn.net/uploads/2019/01/RT-logo.png?x-oss-process=image/quality,q_50/resize,m_fill,w_300,h_292
Berto Valenzuela
2019-05-16 15:46:54
2019-07-08 18:11:58
Most Have Never Used Mobile Printing