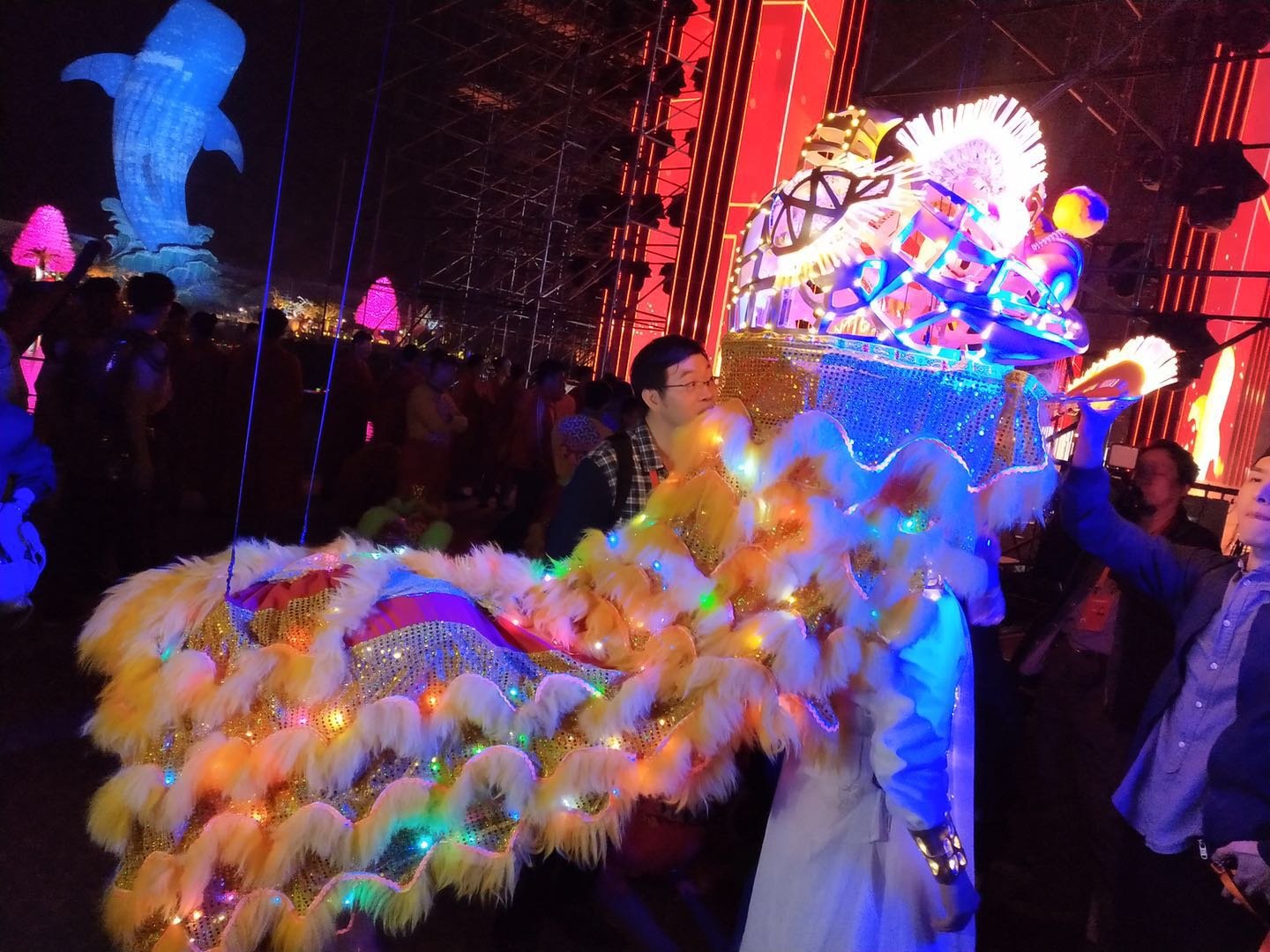 One of the most anticipated annual events in China, the New Year's Gala (TV show) was bigger and better than ever this year, featuring Print-Rite's 3D Design & Modeling technology. The Gala was held in Chimelong Ocean Kingdom Park, Zhuhai, China, with the theme of "New Era".
The Southern Chinese Lions' Dancing was played by famous actors and martial arts practitioners, based on Kung Fu moves, under costumes consisting of an oversized 3D-printed glowing lion head and feathery tails.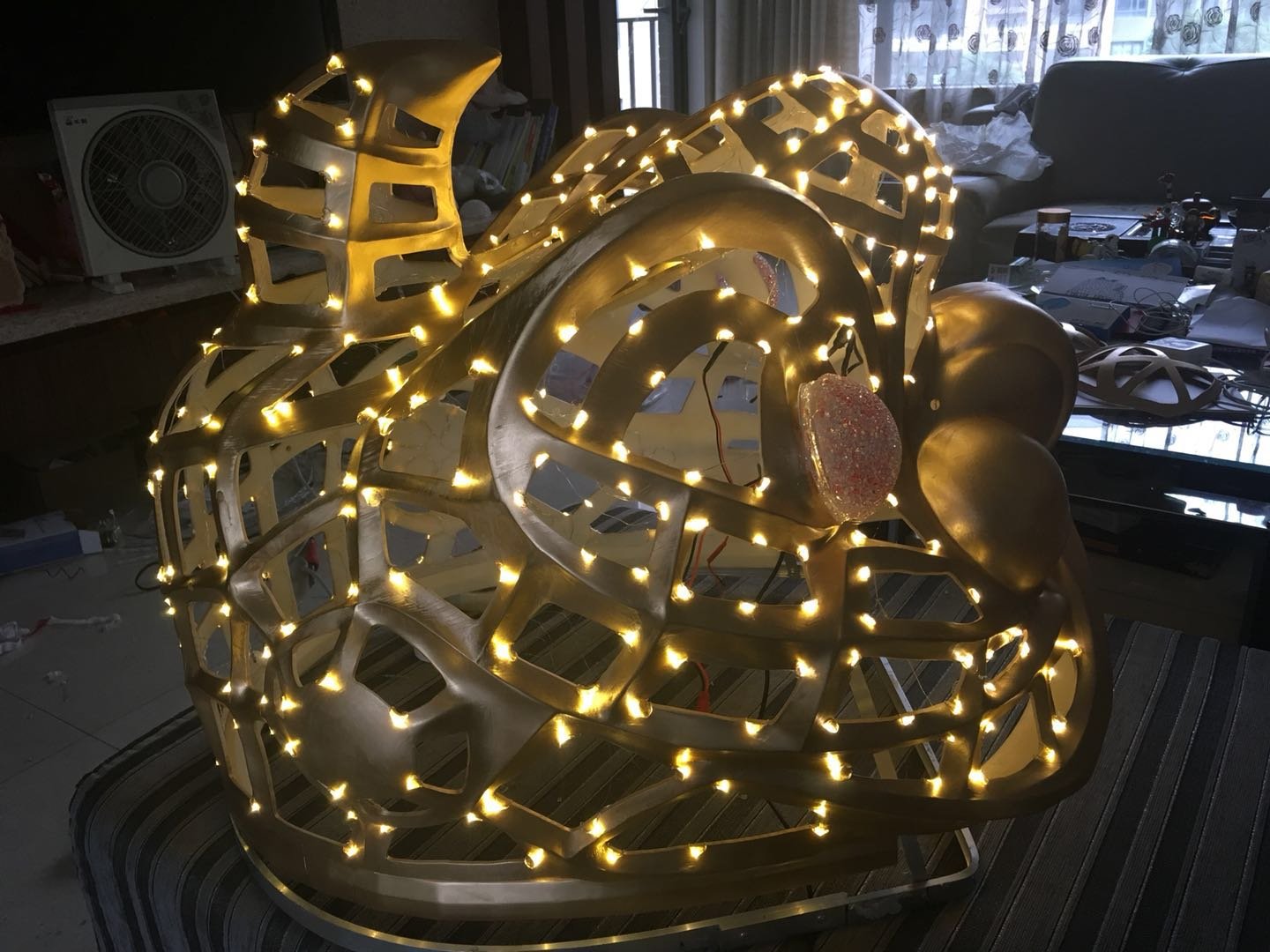 Designed by Print-Rite – the world's first patented 3D-printed lion head has brought large numbers of cheerful spectators to enjoy dazzling performances. It is built in one single piece by formulated resin materials, resulting in excellent balance between innovation and practicability. It is also decorated in gold and red with electronic parts to wish everyone good fortune in the Year of the Dog, and it has created a buzzing, vibrant, festive atmosphere during the show as well.