Originally published at IDC.
Four Providers of 3D Printing Solutions Named IDC Innovators
International Data Corporation (IDC) today published an IDC Innovators report profiling four companies with compelling and differentiated 3D printing solutions. The four companies named IDC Innovators are Carbon, Formlabs, Rize Inc., and Ultimaker.
Over 95% of 3D printers sold in North America are designed for plastic-based 3D printing. The performance of plastic-based 3D printing is improving across a range of metrics. Build sizes are getting larger, production speeds are increasing, and it is becoming possible to use a wider range of materials that further increase the addressable market for 3D printing. While large companies have invested significant resources in the development of new plastic-based 3D printers, there are several smaller vendors that are innovating in the plastics market. The companies identified as IDC Innovators offer innovative new technologies or groundbreaking business models that could accelerate their growth and potential market impact.
"These vendors are creating important breakthroughs that address and solve some of the challenges that end users in a number of industries have identified with and can relate to," said Tim Greene, research director with IDC's Hardcopy Solutions group. "If you are a user, and you think you are up-to-date on what 3D printing can offer or how your company can use it, follow innovative companies like these that are changing basic assumptions about the technology."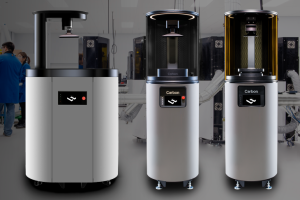 Carbon's technology uses digital light projection, oxygen permeable optics, and programmable liquid resins to produce parts with excellent mechanical properties, resolution, and surface finish.
Formlabs has changed the price/performance expectations of the stereolithography-based 3D printing market by dramatically reducing the cost of reliable, high-performance SLA printing.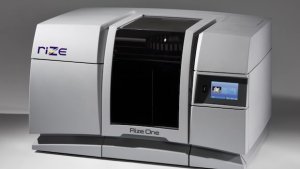 Rize Inc. combines material extrusion and material jetting technologies to enable multimaterial printing with minimal post-processing and the sustainable use of safe, nontoxic, and recyclable materials.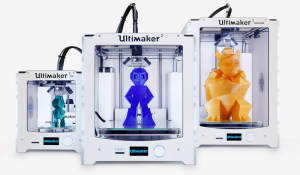 Ultimaker has leveraged its position as an open systems supplier of 3D printers to work more closely with industrial plastics manufacturers to develop materials for use in specific industries.
The report, IDC Innovators: Plastic-Based 3D Printing, 2018 (IDC #US44209918), profiles four emerging vendors with compelling and differentiated plastic-based 3D printing solutions.