Originally written and published at news.weeelogic.com
WEEE and cartridges: Impact in France for OEMs and remanufacturers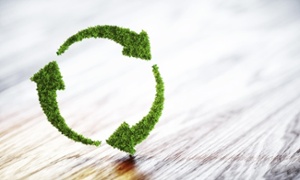 In Europe as of August 15th 2018 printer cartridges containing electrical parts such as a chip will have to be reported and compliant with WEEE legislation in each EU member state.
It is already the case in some countries such as Germany or Belgium before this date, but it is not yet required in all other EU countries.
Categories for WEEE registration
Cartridges as well as remanufactured cartridges, containing an electrical part (chip) will have to be declared to the authorities in units and weight.
It will be up to the national authorities to decide how to classify them into the WEEE categories. Some countries already integrated such requirement into their national law. Cartridges in many cases fall into the category "small equipment" or "small IT and telecommunication equipment" usually with a connection to the previous categories (annex 2 of directive 2012/19/EU).
Moreover, each country will decide whether they keep on using the "old categories" (annex 2 of directive 2012/19/EU), or the new categories based on annex 3 of directive 2012/19/EU. More often, the two systems will coexist.
Take back and recycling
Consumers and businesses can give back their empty cartridges to service providers, OEMs, distributors or remanufacturers. The entry into force of the new obligations for printer cartridges shall not change the existing models.
Compliance schemes already collect printer cartridges within old printers and copying equipment.
However, authorities expect to get a transparent reporting system. Such transparency goes along with audit systems and controls to ensure a fair and compliant shipment and recycling of cartridges.
Producers' obligations
Obligated producers of printer cartridges will have to declare their put on the market, either individually or through collective take back and recycling schemes.
In general, compliance will be easily handled and delegated to collective take back and recycling schemes whereas in some countries individual compliance will be made available to producers at least theoretically.