Originally written and published at industryanalysts.com
Michael Mills Joins Visual Edge Technology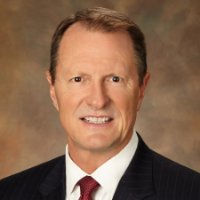 Michael Mills will bring 35 years of extensive Administrative, Financial & Operational leadership experience to his new role as Vice President of Administration at Visual Edge.
In this role, Michael will be involved in strategic planning, process management, systems analysis & implementation, real estate management, project management, compliance management, Human Resources, database management, and corporate marketing strategy. In his capacity, Michael will report to Austin Vanchieri, CEO & Chairman of the Board. Michael will also provide input to Senior Vice President Michael Brigner in the identification and development of acquisition targets to join the Visual Edge Strategy.
Mr. Vanchieri commented," Visual Edge is very proud to have an individual the caliber of Michael Mills to join our organization as we are experiencing exponential growth through independent office technology businesses joining the Visual Edge Strategy. Michael is an experienced and talented executive with substantial background in the office technologies business community. His entire career demonstrates the ability to create value and growth with companies he has been a part of executive leadership capacities.
About Visual Edge Technology
Visual Edge Technology, a family of Office Technologies Companies, incorporates a strategy of operating through established dealerships across the U.S., focused on providing a broad line of total office technologies including the sale and service of automated multifunction products, wide format solutions, manage print services, document management software, network management services, and IT solutions. Visual Edge sells products supplied by Konica Minolta, Canon, Kyocera, Ricoh, Sharp, Samsung, and Muratec. Through its acquisition strategy, Visual Edge will continue to identify successful companies that focus on providing simple technology solutions to complex challenges.