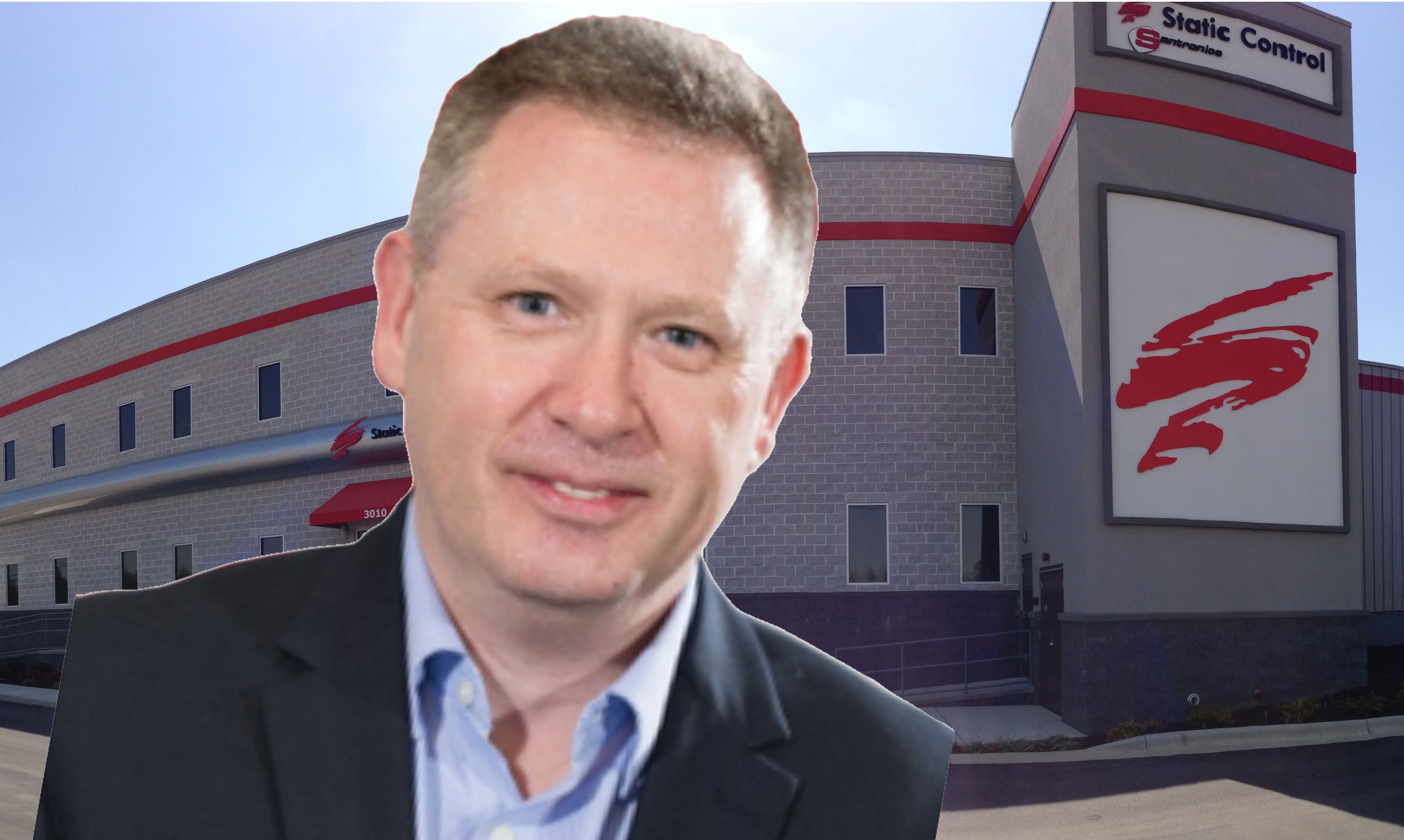 For the first time since 1986, the iconic Static Control Components (SCC) company is not being headed up by a member of the Swartz family. UK-based Ken Lalley (pictured) has accepted the job as Chief Executive Officer, effective immediately.
Lalley replaces Bill Swartz, long-time president of Static Control, who recently announced his retirement from managing operations of the company.  Bill took over from his father Ed Swartz who started the company in Sanford, North Carolina in 1986. Ed Swartz passed away on November 4, 2013, aged 77.
Lalley is currently the Managing Director of Static Control Components (Europe) Ltd, a role he has held since December 2014.  He is not the first British import to take a senior role at SCC. Lalley replaced Steve Weedon who was also Managing Director of Static Control Components (Europe) Ltd when he moved over Sanford in 2014. Before that, Lalley was European Vice President of Sales for SCC.
A spokesperson at SCC told RT Media Lalley will continue as the Managing Director of Static Control's European Operations as part of his new CEO role at Sanford.
Jackson Wang, Chairman of Ninestar Corporation, the parent company of Static Control says Lalley has immense experience in management, operations and sales. "We know that he has a clear vision for the future and the success of Static Control," Wang said.
"Static Control has tremendous talent in our people throughout the company, along with an expansive portfolio of component and cartridge products, and continual investment into the research and development of imaging solutions," said Ken Lalley. "We are well-positioned for growth in cartridge and component sales around the globe. I'm excited for this opportunity and the next stages for the company."
Bill Swartz
Phones have been buzzing across the USA, Europe and also in China asking the question, "What's happening to Bill Swartz?" Ninestar Corporation Chairman Wang (pictured with Bill Swartz) told RT Media, "Swartz will remain on the Board of Directors for Static Control." He also explained he has had his eye on Swartz for some time and the two have discussed a more senior role in Ninestar for Swartz. "His new position is Chief Strategy Officer of Ninestar Technology Inc.," Wang added.
RT Media asked if this meant Swartz will move to China to take up the new responsibilities. Apparently no final decision has been made, however, Wang commented to RT Media that a suitable apartment had been set up for Swartz to use anytime he should happen to be in Zhuhai, China.