Originally published at Toshiba.
TOSHIBA EXPANDS AWARD-WINNING MULTIFUNCTION PRINTER LINE
Toshiba America Business Solutions unleashes two robust new, high-speed e-STUDIO™ series of multifunction printers (MFPs) to tackle organizations' high-volume print needs.
The technology innovator's latest feature-packed MFPs comprise six color (e-STUDIO7516AC series) and four monochrome (e-STUDIO8518A series) models delivering as many as 85 pages-per-minute. The Intel® Atom™ multi-core processor powers the 10 additions to Toshiba's industry-recognized e-STUDIO product portfolio.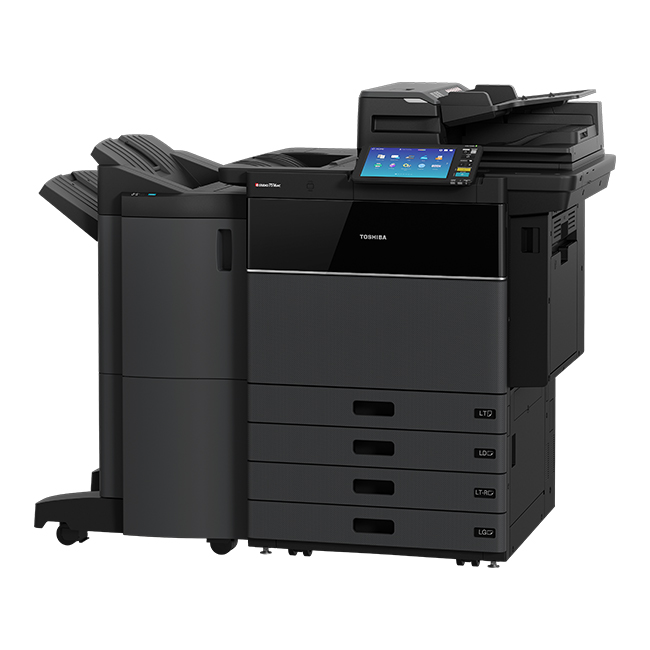 e-STUDIO7516AC
The e-STUDIO7516AC series blend six models generating 55 to 75 color pages-per-minute and are available in four-drawer configurations for those seeking diversity of media as well as tandem drawer versions for more high-volume environments. Toshiba's monochrome e-STUDIO8518A series includes four models producing 55 to 85 pages-per-minute with tandem drawers standard.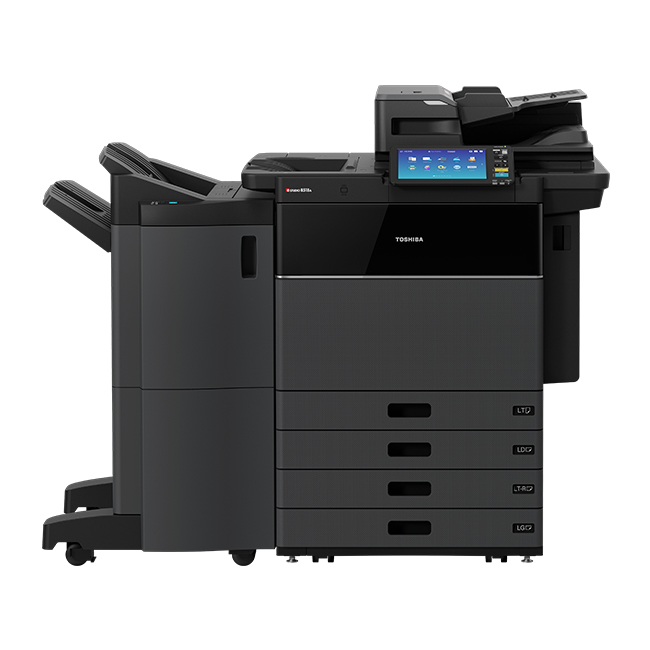 e-STUDIO8518A
All 10 new Toshiba MFPs tout a larger 10.1-inch touchscreen front panel for ease of programming. The availability of the Toshiba Elevate™ user interface (UI) additionally allows for complete customization of the newly-minted MFPs to support each client's specific requirements. Toshiba's unique UI improves organizations' overall efficiency and productivity by streamlining document workflow and common tasks at the touch of a button.
Toshiba's just-launched products are now available through the company's authorized reseller network for a starting price of $24,176.