Originally published at Pacermonitor.
3D Printing of Downloadable Ghost Guns Put on Hold by District Court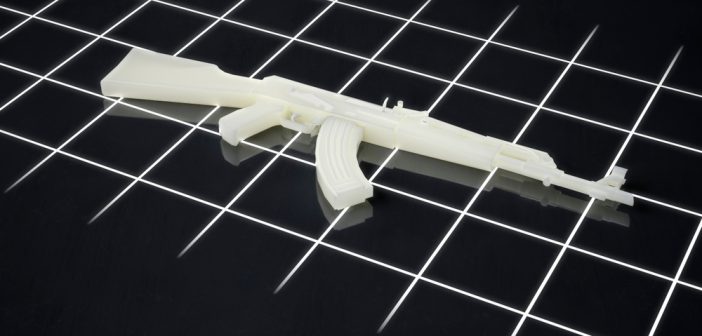 The publication of blueprints for 3D-printed plastic guns was put on hold as U.S. District Judge Robert S. Lasnik in Seattle granted an emergency motion Tuesday for a temporary restraining order (TRO) filed by a coalition of states and the District of Columbia, as Pacermonitor reveals.
The TRO was filed in response to a settlement secured in a federal district court in Texas last month between the U.S. government and Defense Distributed, an Austin, Texas, nonprofit founded by Cody Wilson that has been trying to sell blueprints for so-called ghost guns online. A previous TRO motion, filed on July 25 by gun-control advocates including the Brady Campaign to Prevent Gun Violence, Everytown for Gun Safety Action Fund and the Giffords Law Center to Prevent Gun Violence, was rejected by Western District of Texas Judge Robert Pittman in Austin.
The controversy stems from a lawsuit filed in 2015 by Defense Distributed and the Second Amendment Foundation (SAF) against the State Department in response to a May 2013 letter from President Obama's administration warning that Defense Distributed may have released sensitive technical data without authorization from the Directorate of Defense Trade Controls (DDTC).
"Initially, the Trump Administration was fighting against it, but suddenly there was a reversal and the U.S. government, acting through the State Department, settled the lawsuit," said Paul Helmke, professor at Indiana University's School of Public and Environmental Affairs (SPEA) and former president of gun-control lobbyist Brady Campaign. "This settlement, which no one knew about, changes U.S. policy without going through the proper channels. Congress didn't add to it, and there was no administrative procedure where a proposed rule is posted and people comment."
Were it not for yesterday's TRO, the settlement would have allowed Wilson's organization to begin posting and selling the downloadable plans online today, August 1.
Other details please click here.