Originally published at 3D Print Industry.
According to 3D Print Industry, the next phase of a NASA sponsored mission to 3D print human organs and tissues in space will launch in February 2019. A 3D BioFabrication Facility (BFF) developed by nScrypt and Techshot and destined for the International Space Station (ISS) will form part of the cargo of SpaceX CRS-17.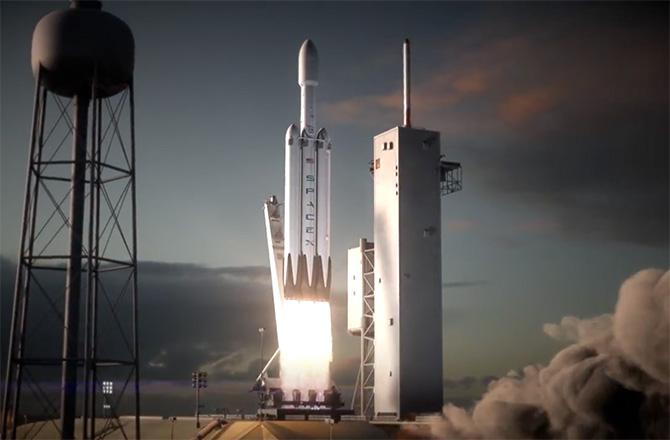 nScrypt is a manufacturer of industrial micro-dispensing and 3D printing systems. The company is spin out of Sciperio Inc who, under a DARPA contact, developed an award-winning bioprinter in 2003.
Based in Greenville, Indiana, Techshot has nearly three decades worth of experience in the development of spaceflight equipment.
In June, Techshot and nScrypt completed a successful zero G flight over the Gulf of Mexico. Flying in a Zero Gravity Corporation aircraft, the test demonstrated that a heart structure could be 3D printed in zero gravity.
CEO of Techshot, John C. Vellinger said, "We are very excited to see this project, and all that it can provide, come to life. With the goal of producing everything from organs, to pharmaceuticals, to perhaps even food, the BFF has the ability to improve the lives of people on earth and help enable deep space exploration."
Joining the BFF on the 2019 voyage is the nScrypt 3D Bio Assembly Tool (BAT) and Techshot's ADvanced Space Experiment Processor (ADSEP).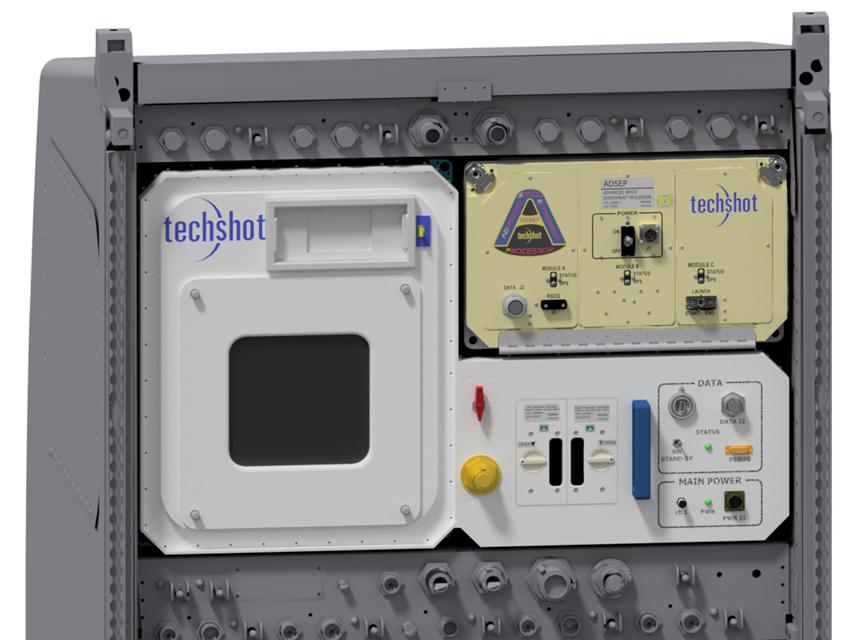 Rendering of Techshot and nScrypt BioFabfication Facility in an EXPRESS rack. Image via nScrypt.
The nScrypt BAT 3D printer uses a patented SmartPump that gives 100 picoliter volumetric control and can operate with nozzles as small as 10 microns. Using a bioink the nScrypt BAT permits the cell printing necessary to develop the thick tissue and organs that NASA hope will someday be part of lifesaving equipment.
Once installed on the ISS the BFF will be used to 3D print a cardiac patch for damaged hearts. nScrypt explains, "To realize the cardiac patch, cells will be printed into the bioreactor cassette. The bioreactor will then provide media perfusion to deliver nutrients and remove toxins from the tissue and keep it alive, while also providing electrical and mechanical stimulus to encourage the cells to become beating heart tissue."