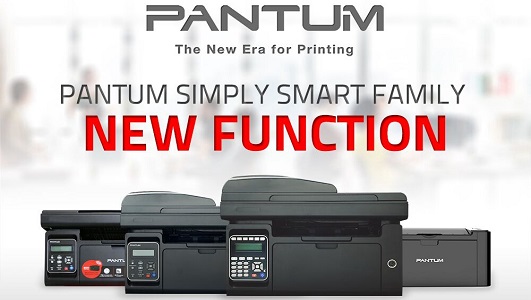 Patum has released a new function for its P2500/M6500/M6550/M6600 printer series.
With the "simply smart family new function", end-users can connect Pantum printers with PCs or mobile devices wirelessly with a single click. Besides, customers are able to print word, excel, powerpoint documents directly from mobile devices by using the latest version of Pantum Andriod App. In addition, with the latest Pantum Andriod App, end-users are capable of connecting mobile devices wirelessly with printers by scanning the QR code on printers' Network Configuration Information page.
Meanwhile, customers' mobile devices and printers can be connected wirelessly by opening the WPS function of Pantum Andriod App and the Pantum printer at the same time.
Click here for more information.