Originally published at: https://www.epson.co.uk/
Epson brings its trusted EcoTank brand to businesses
Three new mono EcoTank ink tank system printers mark Epson's introduction of these highly successful and efficient models for business. Delivering an extremely low Total Cost of Ownership (TCO) in a user-friendly and compact design, the ET-M2140, ET-M1120 and ET-M1100 bring high reliability and minimal user intervention for customers ranging from corporate to healthcare, small offices, home offices and more.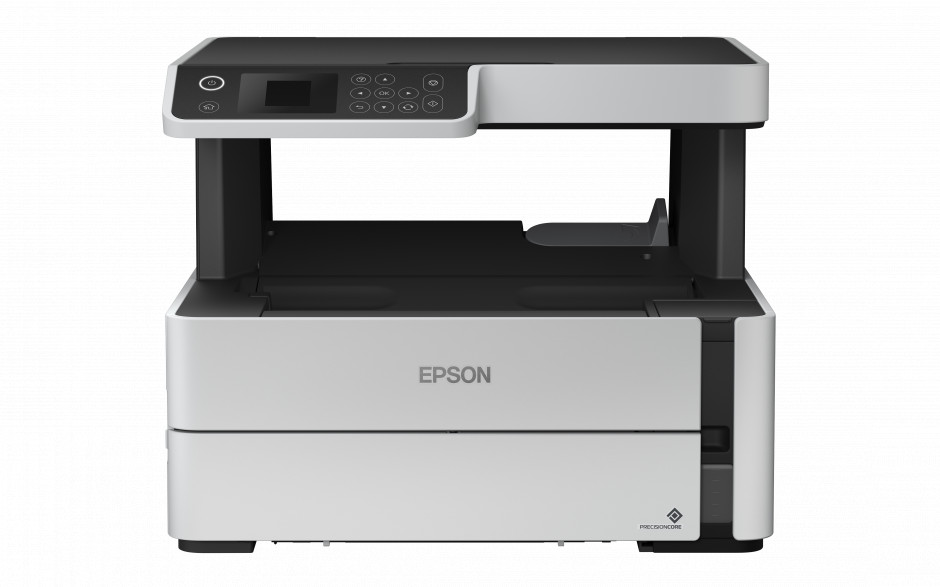 Seven additional models will be coming in the near future to address an even wider range of customer needs. Across the range of 10 models, features include PCL and GDI printer languages, Automatic Document Feeder, double-sided printing, 4-in-1 functionality, Ethernet, USB and Wi-Fi connectivity, print speeds of up to 20ppm and ink yields of up to 11,000 pages.
Jade Paris, product manager, UK, says: "Our high-capacity ink tank system printers, including our EcoTank models, have reached more than 30 million sales worldwide. Their success and how well they've been received by customers globally is why we're bringing these new models to business users.
"In large corporate environments they are ideal for personal offices as a desktop device, or for small workgroups of one to three people. Additionally, in small or home offices they can be used as a desktop printer, or in locations where users need a printer that is reliable and rarely needs refilling, such as a GP surgery."
The first three models are available immediately.  RRP including VAT is £427.26 for the ET-M2140, £266.64 for the ET-M1120 and £255.92 for the ET-M1100.