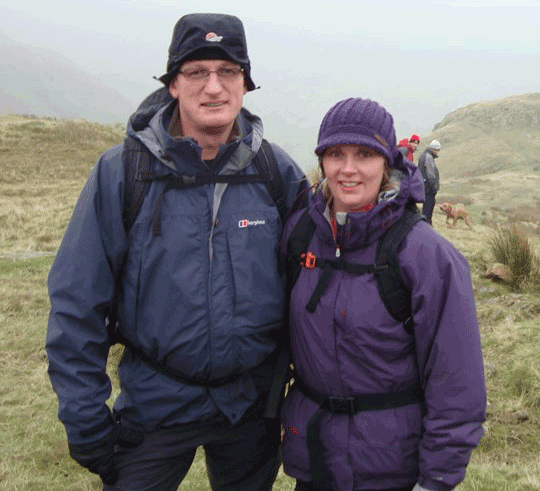 Steve Hilleard (pictured left) is going to do it again, and this time he expects to reach £1 million for cancer research.
On Friday 2 November, Hilleard's Team OPI will once again join the office products industry's Climb of Life in England's Lake District where the group will attempt to climb the most difficult mountains in the country, most likely in awful conditions as this video from a past climb shows.
"As you may recall," Hilleard told RT Media, "we entertain this madness to raise much-needed funds for The Institute of Cancer Research (ICR). As the third largest medical research organisation of its kind in the world, the ICR works with cancer centres across the world to ensure the best treatments are developed to help as many sufferers as possible. However, these discoveries take a lot of work and investment, and that's where we can all make a difference.
OPI has been supporting ICR for nine years by raising more than £100,000 every year. "We haven't beaten cancer yet so I am seeking more donations. I am nine years older than when I first signed up for this crazy challenge! And, if we hit our £100k target, that will be a momentous total of £1 million we've raised for cancer research.
You can go to https://www.justgiving.com/fundraising/col2018 to support online.
Hilleard concludes, "Hopefully, one day there won't be a need to climb mountains in the wind and snow, and we won't have to mourn friends, colleagues and relatives who have lost their battle against cancer."