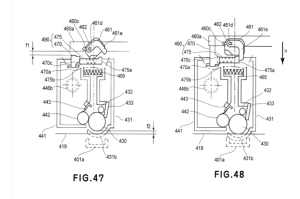 LD Products has been quick to react to news that Canon Inc. filed a patent-infringement lawsuit against them in the U.S. District Court for the Central District of California on March 20.
Canon claims LD Products has, directly and indirectly, infringed its '646 patent (see image at left which is included as a court exhibit) and wants a preliminary and permanent injunction that will block LD Products and anyone participating with them from further infringing its '646 patent. According to Canon LD Products is selling the infringing products via Amazon.com and the ldproducts.com website.
The OEM is seeking damages, including lost profits, a reasonable royalty, accrued interest and Canon's costs associated with the lawsuit. The OEM says, "Canon has suffered and will continue to suffer, substantial damages in an amount to be determined at trial."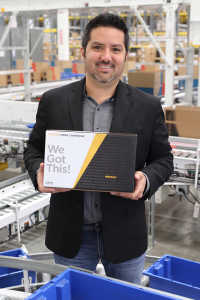 Aaron Leon (pictured), CEO of LD Products, told RT Media he will mount a strong defense. "We will review the lawsuit in more detail over the coming days, but we are confident our products don't infringe."
According to Leon, Canon is trying as hard as possible to create fear, uncertainty, and doubt about the aftermarket. "Canon experiences a major loss last week to us and other respondents at the International Trade Commission (ITC)."
Leon said the recent, favorable definitions advanced after the Markman hearing before the ITC is proof that LD Products can supply legitimate, high-quality OEM alternative products that respect OEM's Intellectual property. "It also demonstrated that the courts will not allow OEMs to weaponize the patent system and should serve as a warning that companies like LD Products have the financial and legal resources to defend themselves and win against OEMs who bring meritless cases."
Leon added, "I think Canon is worried it is open season for dealers to move away from OEM products and are trying to create as much publicity as possible so dealers will remain with the status quo."
Christian Pepper, president of LD Products channel partner division said last week's ITC win against Canon was a win for the whole aftermarket, not just for LD Products and the others enjoined in the ITC case. Canon's loss of a landmark decision at the ITC is significant for all the aftermarket and it demonstrated we, and other new cartridge builders, can respect OEM patents and build legitimate third-party products that give customers choice and lower costs."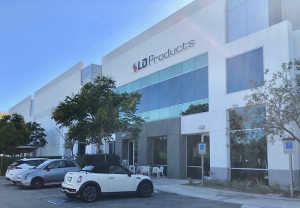 Pepper expects those who believed remanufacturing was the only "safe" option to return to new built components and cartridges in the future. "My prediction is that repeated claims of remanufacturers that 'the sky is falling' are now falling on deaf ears in the market. That's why remanufacturers continue to lose market share to new build cartridges. Many have switched to new-build or gone out of business."
Tricia Judge, the Executive Director of the International Imaging Technology Council says this latest Canon vs LD Products case involves a completely different set of cartridges than the current dongle gear case that was heard in the ITC, and which could still be reversible if Canon wins on appeal.
Judge argues remanufactured versions of these cartridges remain the safe, legal alternative, thanks to the right to repair. She says, "In this case, the '646 patent specifically covers 'a movable member having a spacing force receiving portion capable of receiving a spacing force to space the developing roller from the photosensitive drum…'." She also notes that Aster, one of the respondents in the ITC case has released a statement the same day LD Products was sued by Canon. Aster states: "Up to this point, Aster only provides REMANUFACTURED products compatible with HP CC530 & CB540 series, which is certainly IP compliant and in abiding with the Patent Exhaustion Doctrine.  It is Aster's opinion that the available New Build Solutions do not provide clear "work around" designs to ALL patents in this patent family…. [B]ased on the broad protections illustrated above, Aster has not seen a compliant solution that is truly 'patent-safe.'"
LD Products has agreed, when the time is right, and once it has studied the legal matter further, to be interviewed on inTouch TV by RT Media's David Gibbons about these matters.