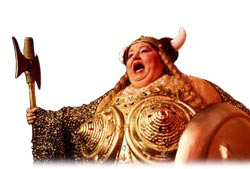 It is not a long time after the aftermarket celebrated the big win over Canon on Mar. 13. While Administrative Law Judge Dee Lord issued a summary determination of non-infringement for Aster, Ninestar, and Print-Rite, most people thought that Canon had already lost this patent-infringement case which they filed over a year ago.
As Skip London explained, Judge Dee Lord's ruling is not the final word on the matter. Canon can file a petition for review within 45 days after the Initial Determination, or they can go to Federal Circuit or even the Supreme Court. But a company can hardly win after Markman Order is issued. But it seems the OEM will not easily give up.
On Mar. 25, Canon petitioned ITC for a review while the respondents also petitioned for a review. Canon aimed to include these company's workaround solution in the expanded claim of the patent so that those products were infringed.
While the Initial Determination issue, the respondents also ask for a review because they want a more favorable decision from the full Commission.
Arnald Ho, Chairman of the Print-rite Group commented on this case: "We have clearly stated in our previous announcement that the case was not yet finalized as Canon would certainly seek to review ALJ's determination. As expected, it does. This is the reason why Print-Rite has been encouraging our customers to use our new design PR3, which has been functioning well and, most important of all, has been confirmed to be non-infringing.
Although there are other solutions also claiming to be non-infringing, some either lack OEM's approval or their design still require lots of improvement, so this determination is more important for others."
It would not be surprised that the respondents will petition if ITC reversed the ALJ's determination. Actually, the OEM will continue to fight for their patents as well as the market share, so does the Aftermarket.
Background of the case:
In March 2018, Canon went to the US International Trade Commission alleging 49 different aftermarket supplies firms infringed their toner cartridge patents relating to what has become known as the dongle gear complaint. Most of these companies settled with Canon. Only Aster Group, Ninestar Group, Print-rite Group, LD Products and The Supplies Guys remained.