Invited by Business Inform Russia, HYB will publish their profile in "The Best Suppliers of Compatible Consumables  Catalog" in the category of – World Industry Leaders.
HYB comments: "Even if HYB's main market has been only large importers and wholesale companies, it is still necessary to identify HYB's product specialty and quality strength comparing with other Chinese suppliers. So profiling in Russian will enable those who are buying HYB products to be more impressive about HYB and introduce more background of HYB to customers looking for alternative products to replace Genuine toner who have been tired of the failure caused by unqualified products. "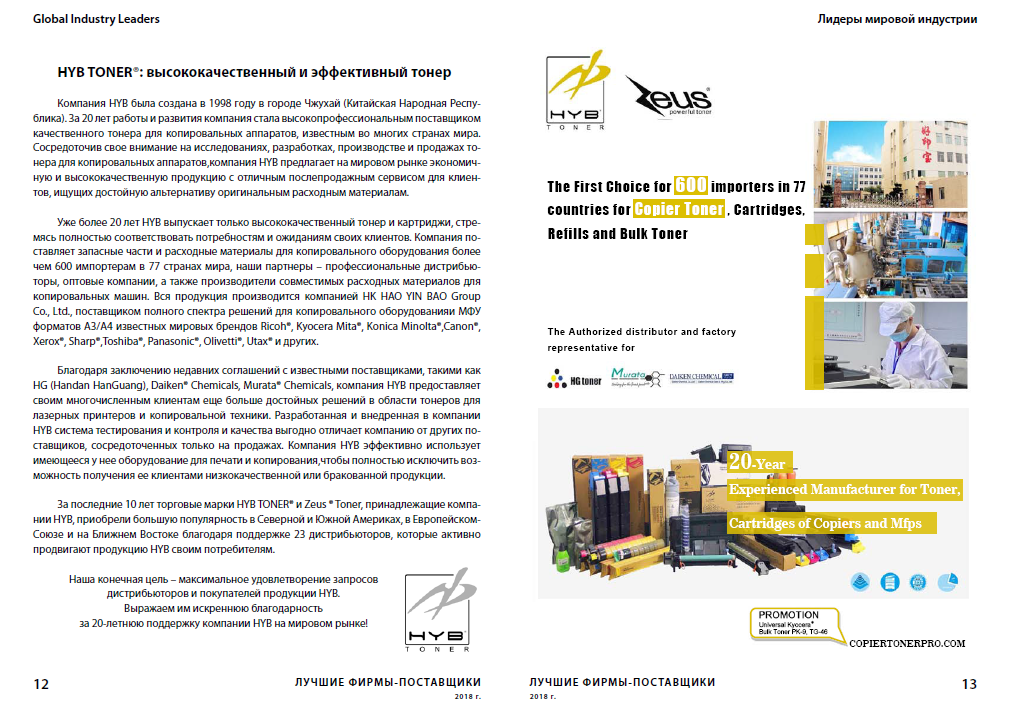 Nowadays HYB is already the First-choice for the key Russian importers who request high quality Bulk toner, A3/A4 Copier, MFP toner cartridges and their products gained a great reputation in Russian market for over 8 years. The senior management put a high expectation on Russian market based on the increasing higher quality standard requested from the dealers.