Originally published at Tahawultech.
Over 450,000 illicit printing items seized in UAE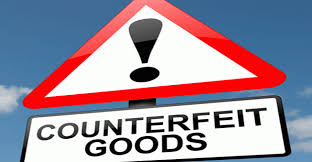 HP and UAE authorities have conducted a number of highly successful operations throughout 2018, to disrupt the trade of counterfeit HP branded cartridges locally and internationally.
From July through to December 2018, UAE officials raided a number of clandestine workshops and private residences in Abu Dhabi and Dubai, where significant volumes of illicit, HP-branded products were concealed. As a result, these anti-counterfeiting successes have resulted in over 450,000 illicit items seized, and the criminal rings – who were both assembling and distributing the goods – seriously disrupted.
Counterfeiting is a crime. For users, such illegal imitations can cause a multitude of problems that can cause performance and reliability issues. Should your printer break because of using counterfeit printer ink or toner, you could also have issues with your manufacturer's warranty becoming not applicable.
"HP is proud of our continued partnership with UAE authorities, delivering one of our most successful years to date in apprehending and prosecuting counterfeiters who break the law," said Mathew Thomas, Managing Director, Middle East, Turkey and East Africa, HP. "Our unwavering efforts and commitment to removing counterfeit products from the market has delivered this outstanding result and is a true testament to the success of our Anti-Counterfeiting and Fraud Programme."
Across EMEA over the last five years, approximately 12 million counterfeits and components have been seized by local authorities, supported by HP. HP has conducted over 4,500 audits and inspections (CPPAs and CDIs) of partners' stocks or suspicious deliveries for customers.