Originally written and published at keypointintelligence.com
HP Empowers Partners to Transform Their Businesses with Smart Printing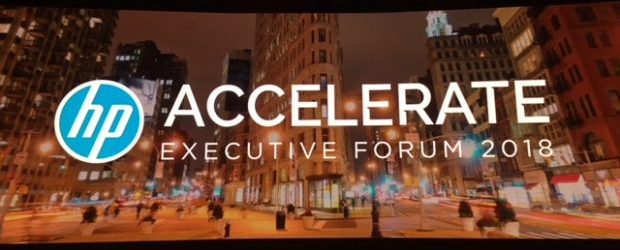 At its most important partner event in the Americas region – Executive Forum 2018 – HP Inc. has showcased its new print portfolio, arming partners with compelling products, services and solutions in cloud, security and mobility that accelerate growth through smart printing. As technology becomes more adaptive to personal workstyles and lifestyles, HP is reinventing printing with intelligent and protected devices for greater agility, peace of mind and productivity.
"HP is at the forefront of print reinvention – transforming how industries, communities and people at home operate, ideate and create what matters most," said Enrique Lores, President, Imaging & Printing at HP Inc. "Relentless innovation and a laser focus on the customer allows us to create intuitive printers and predictive services that solve current business challenges and anticipate the future, driving success for our partners."
Industry's Strongest Portfolio of A3 Multifunction Printers
HP announced it has expanded its A3 multifunction printer line, now including new PageWide A3 skus for both transactional and contractual channels with external finishing. With more than 600 A3 premier partners on-boarded, the company is continuing to deliver a powerful customer experience by offering affordable color via HP's PageWide printing technology and outstanding device uptime through Smart Device Services.
New HP Accessibility Assistant Empowers People with Disabilities
Engaging with printing technology in the office is becoming easier than ever for people with disabilities and age-related limitations. HP has announced at Executive Forum that it has reinvented the standards of voice command and screen reader support for workers with disabilities through the new HP Accessibility Assistant. The HP Accessibility Assistant is built on transformative innovation leveraging conversational voice technology that improves the usability of HP products for people with a range of cognitive, physical and vision-related abilities. It is anticipated to be available in Spring 2018 to a wide selection of A3/A4 HP Enterprise-class devices via the latest firmware version of Future Smart 4.
Accelerating the World's Most Secure Printers1
Print is at the core of the modern office, and security is the foundation. At Executive Forum, HP has also announced it is extending its print security leadership with enhanced integration into existing IT security monitoring tools frequently used for PCs including SIEM and endpoint protection and management platforms like Microsoft® SCCM (System Center Configuration Manager).
International Expansion of HP Voice-Activated Printing
Building on the success of HP printer compatibility in the U.S. with all three major smart speaker platforms – Amazon Alexa, the Google Assistant and Microsoft Cortana – HP Voice will be expanding internationally. This April, voice assistant support in the U.K., Ireland, Australia, New Zealand and India will become connected to HP printers.
More information on HP Executive Forum 2018 is available here.