Originally published at 3DPrint.
HP and Siemens PLM Expand Partnership to Provide More 3D Printing and Design Opportunities
As the most important collaborators of HP, Siemens always provides the software support in the ongoing mission to transform 3D printing to a production technology. HP relied on Siemens' software to develop and scale its innovative Multi Jet Fusion technology, and Siemens NX AM for HP Multi Jet Fusion, an extension of Siemens' end-to-end design-to-production software solution for 3D printing, was introduced in September 2017.
As 3DPrint reports, Siemens PLM and HP had announced that they are expanding their partnership in order to provide even more opportunities for innovations in 3D design and 3D printing, in the conference of Siemens PLM Connection Americas 2018.
The two companies will give users of Siemens' NX and Solid Edge software more advanced functionality, so they can design and produce full-color 3D prints using HP's MJF technology.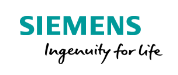 HP's Jet Fusion 300/500 3D printer series, which works for concept prototyping and short-run production for end-use products, is the first 3D printing solution that allows for the production of functional, engineering-grade parts in full color, black, or white in far less time than others. The series also supports the top color file formats, like 3MF, so users who take advantage of the new Solid Edge and NX for HP's MJF will enjoy access to 3MF files that are ready for all of HP's 3D printers – even the industrial Jet Fusion 4200/4210 and 300/500 solutions.
By combining these top digital manufacturing technologies, the possible applications for Siemens' software and HP's MJF will grow, as customers can take advantage of advanced voxel capabilities to quickly and economically prototype and produce new 3D printed designs and end-part applications.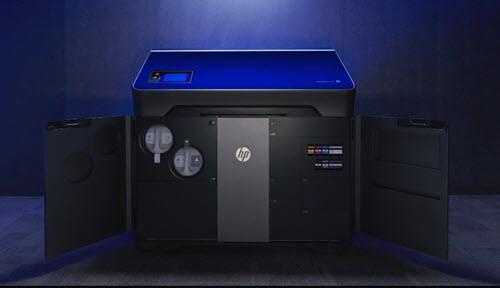 The extended collaboration between HP and Siemens is also creating new opportunities to accelerate 3D printing adoption at the industrial scale for those partners and customers who participate in Siemens' Additive Manufacturing Network. Additionally, HP's MJF technology will be added as a foundational 3D printing platform to Siemens' Additive Manufacturing Experience Center in Erlangen, Germany, where customers can learn firsthand about the latest 3D printing technologies and applications in a friendly design and manufacturing environment.
Siemens and HP have a shared objective to speed up the manufacturing industry's digital transformation by providing the required capabilities, such as industrial-scale 3D printing and generative design. By combining their 3D technology into one integrated solution, businesses can start to reinvent manufacturing, improve their business models, and reimagine their existing products for the better.