Originally written and published by https://www.epson.co.uk
Epson sales manager Phil McMullin optimistically comments on the future print markets.
Hope for Next Year's Printers
In an interview with Epson, Epson UK sales manager Phil McMullin (pictured) was optimistic about the print market for the coming year.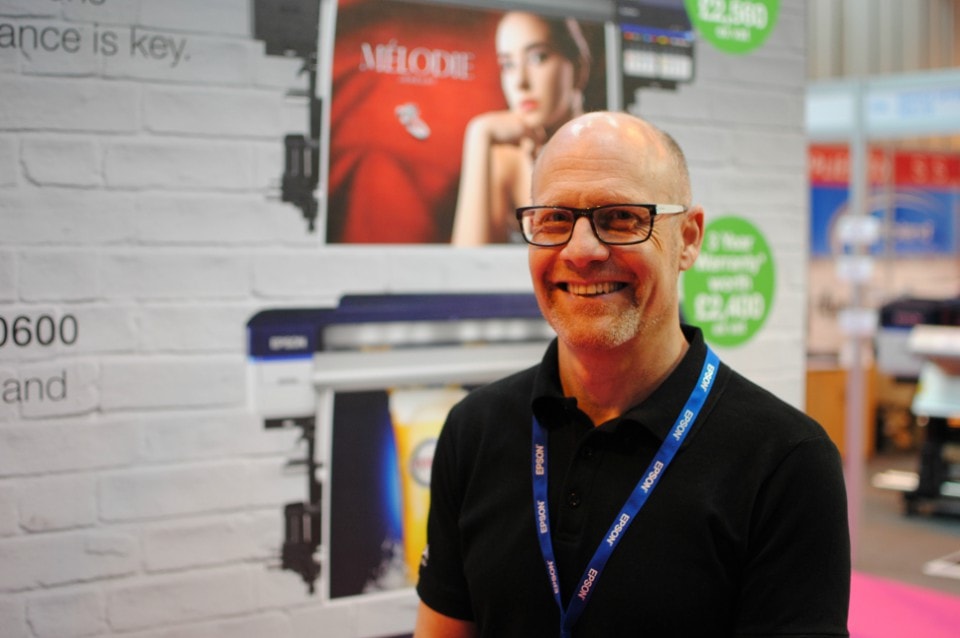 According to McMullin, "Expand[ing] the brand should be the print industry's motto for the coming year."
McMullin predicted printers would continue to diversify and expand their product portfolios through new market wide format technology and believed the printer industry would transition towards a more advisory role.  He foresaw the resurgence of eco-solvent technology as the ink of choice for those wishing to produce "vibrant outdoor displays and vehicle graphics".  He also expected dye sublimation technology to develop for short runs of bespoke graphics, promotional products and textiles.
"Digital printing technology can now deliver outstanding quality across a wide array of applications without compromising productivity and printers need to take advantage or lose competitiveness to others. The investment level in this sector is very competitive," said McMullin.
McMullin further envisioned a decrease in political uncertainty and increase in business confidence.  "Printing is holding strong, at least in the sectors we serve and with the future-minded technology that we offer," he said.
According to Epson.co.uk, printers should keep up-to-date with special occasions which could showcase some intriguing print opportunities, like Prince Harry's wedding in May
Epson wrote: "Over the past year Epson has introduced SurePress L-4533 aqueous series of label presses and the SureColor SC F-9300 dye sublimation printer. Epson invests €1.4m a day in R&D globally (about 5.2% of annual revenue) so undoubtedly there will be developments in the next 12 months."