The corporation currently ranked third on the list of the top 500 Fortune enterprises in the world has caught the attention of visitors at the 12th RemaxWorld Expo in Zhuhai, China.
Sinopec Beijing Yanshan Company, which belongs to Sinopec Group, had its 3D printing materials and technologies on show.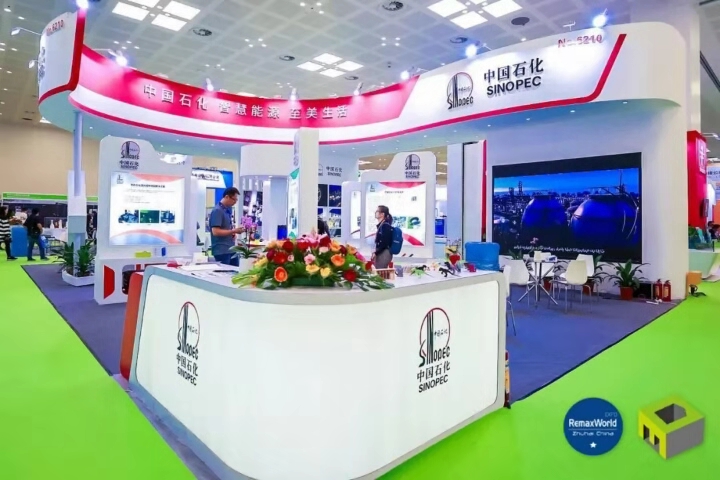 Printer OEM Epson has also joined the exhibition for the first time and drawn much attention to its new "LABELWORKS" label printers for visitors looking for new solutions for their businesses.
The organizer, Recycling Times Media Corporation (RT Media) opened its annual 3-day trade show on October 18, 2018. RemaxWorld Expo, which is the world's largest print consumables fair, attracted thousands of visitors for each day of the 3-day expo.
The imaging industry is changing rapidly, as with this expo. In addition to print and copier consumables, RT Media invited 3D printing industry suppliers and the office equipment industry to exhibit at the expo.
The 5th RT Media Global Industry Awards Ceremony was also held on the first day of the expo.
A total of 11 awards were presented to 18 corporations and individuals following a record number of 1,128 nominations from all over the world poured in applauding the excellent performances of the winners during the year.
The RemaxWorld Summit was held successfully on October 17, the day before the show. 13 industry experts from the Americas, Asia and Europe shared their insights into the hottest topics in the imaging industry, including a Reman vs New-Built cartridge debate.
RT Media will continue to provide an event platform in EMEA, Americas, Asia and Europe in 2019. Its next event, RT Imaging Expo—EMEA will be held in Accra, Ghana and Cairo, Egypt in April, 2019. RT Media has also announced its 13th RemaxWorld Expo will be organized on October 17–19, 2019 in Zhuhai, China.