Originally published by South Sudan National Dialogue
Visiting Egyptian Foreign Minister Donates Supplies to National Dialogue
H.E Samey Shoukry, the Foreign Minister of the Arab Republic of Egypt, paid a one-day visit to South Sudan.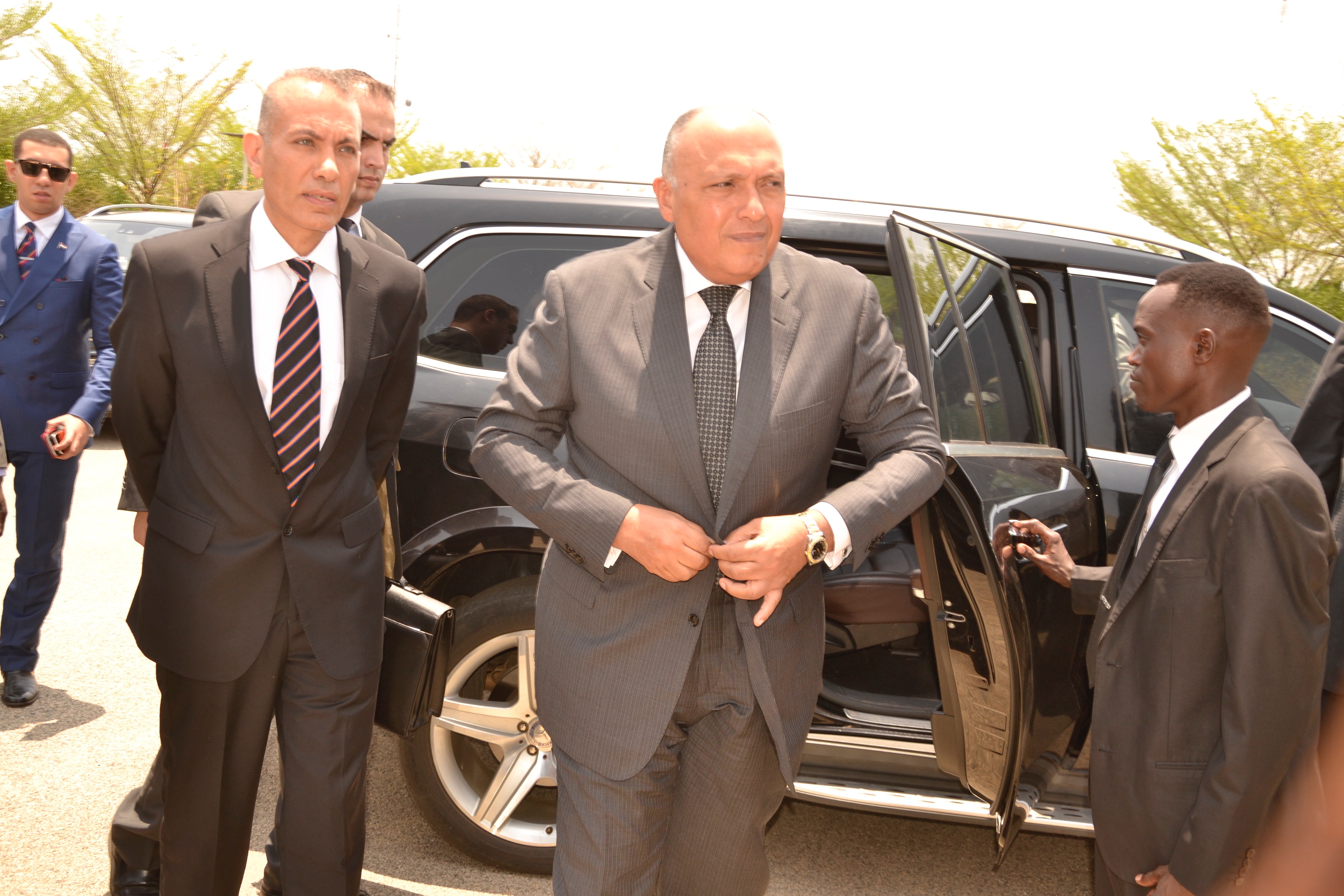 Despite running on a tight schedule, the FM visited the National Dialogue premises, held a brief session with the ND leadership and donated office supplies to the Steering Committee for its operations.
Accompanied by a high-level delegation of diplomats, the Egyptian Foreign Minister met with the National Dialogue Leadership members and leaders of sub-committees of the Steering Committee.
National Dialogue Steering Committee Co-Chair Hon. Angelo Beda, Deputy Co-chair, Hon. Gabriel Yoal, Rapporteur, Hon. Bona Malwal and Deputy Rapporteur Dr. Francis Deng, among others, attended the meeting.
The Arab Republic's top diplomat promised to extend "whatever assistance" to the National Dialogue as a sign of importance that the country attaches to the peace-making initiative. Egypt desires to see to it that the National Dialogue "ends political and military strife [in South Sudan] and achieves the best interest of all," he said.
The FM also pledged to support the National Dialogue in many areas, including:
Capacity building
Sharing of experience on political transitions and reforms
Policy formulation
Deployment of personnel or advisors to the ND
In his speech, the Co-Chair Hon. Angelo Beda welcomed his guests to Freedom Hall and thanked Egypt for "assistance and help to the National Dialogue in particular and South Sudan in general."
The Co-Chair briefed the incoming Foreign Minister about hurdles that the process has overcome from the start, including "skepticism from inside and the international community." He also said that the dialogue tried to be inclusive from the beginning as leaders of the Steering Committee reached out to important stakeholders inside and outside the country's borders.