The Canon "dongle gear" case in the USA has been the story that has captured the attention of the global for much of the year. Many components manufacturers have gone back to the drawing board to rework a non-infringing workaround solution. Christian Pepper—President of LD Products Channel Partner Division—told RT Media that the litigation may not be finally adjudicated until about June 2019. In the meantime, a bunch of new designs are expected.
As we know, some aftermarket companies have already launched solutions for the dongle gear alleging them to be "patent-safe" which means they will not infringe Canon' recently acquired patents.
On June 19, the Chinese company Print-Rite introduced its All-New Pr3 dongle gear solution for replacement toner cartridges compatible with HP CF226/CF287 series, HP CE505/CF280 series, and HP CE255 series toner cartridges. They claim it to be a perfect blend of innovation and utility in its IP-safety solution.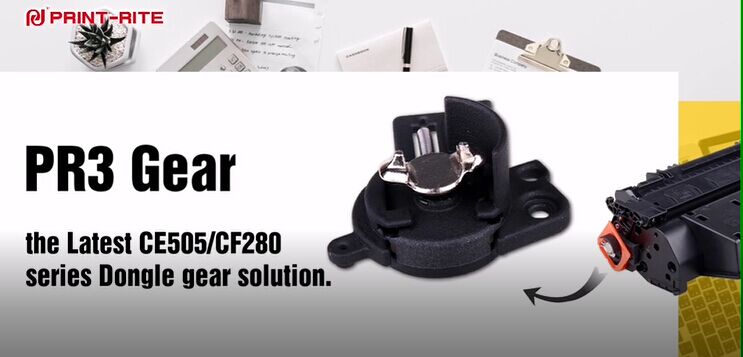 And almost on the same day on LinkedIn, Static Control unveiled a new product. Allegedly, Canon has admitted the new toner cartridge does NOT infringe or violate the asserted patents in the ITC investigation.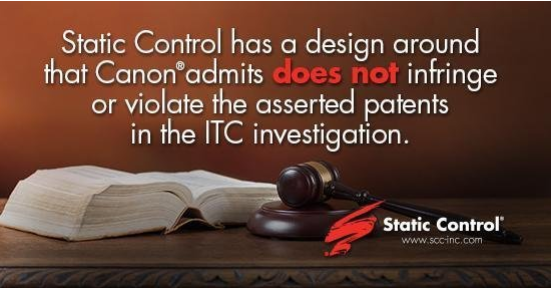 The market leader had shown the ability to innovate new solutions means that greatly surprised the industry.
Just 7 days after that, Aster Graphics proudly announced its newest work-around design for cartridges using the controversial dongle gear is the world's first-to-market, complete solution with its own U.S. patent.

Before the ITC litigation is completed, there may be more new 'non-infringing' products launching and shipping. The aftermarket is moving on.