Sourced from Industry Analysts Inc.
The European centre of print expertise, DataMaster Lab has announced the winners of their 2018 awards.
The awards are for A3/Ledger MFPs in various segments, however, only the winners for the category of Best Performance in Work Groups (awarded to machines which retain print productivity in a busy working environment) has been announced.
They are as follows: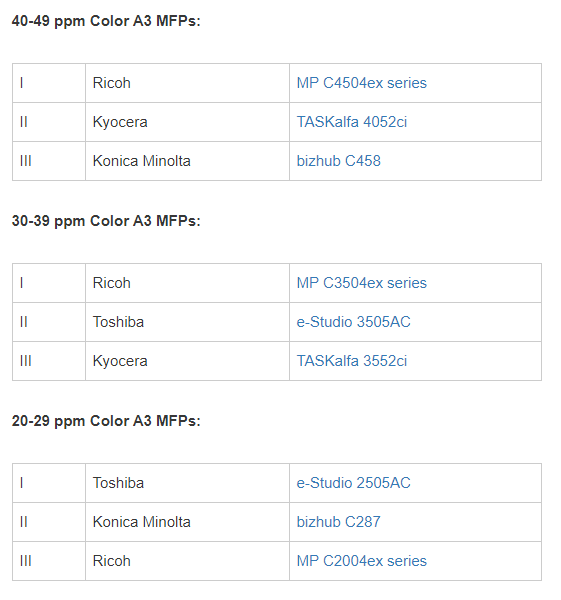 Edward Bilson, Technical Director of DataMaster Lab said, "The 2018 Awards are the first fruit of a year-long review of our Evaluation processes.  They are all based purely on our test results.  All test results are published to our subscribers, so all the world can see that they are both independent and credible.  As such they might differ from other industry awards.  You can rely on ours."
Other awards soon to be released are Best Performance in Work Groups, Best Print Quality, Best Scan Productivity, Best First Copy Out Time, Best Productivity in Duplex, Best Booklet Productivity, Best Scan File Size