Originally published at p4photel.
Carolina Wholesale Group Announces imagePROGRAF Printers Distribution Relationship with Canon U.S.A. Inc.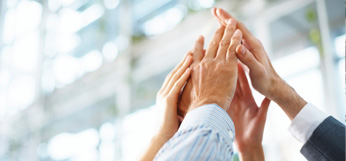 As p4photel reports, Carolina Wholesale Group ('CWG') has partnered with Canon U.S.A., Inc. as an authorized   of Canon imagePROGRAF large format printers, supplies, and media. This strategic alliance brings together the three premier brands of Arlington Industries, Carolina Wholesale, and Digitek as authorized imagePROGRAF distributors and extends the opportunity for their qualified customers the ability to access Canon's award‐winning large format printers and solutions.
CWG will be carrying the full‐line of Canon imagePROGRAF hardware including the 11‐color PRO series printers in addition to all imagePROGRAF supplies and media from CWG's six national distribution centers. Resellers choosing to partner with CWG in the sale of imagePROGRAF will benefit from access to Canon and CWG sales and marketing resources, monthly promotional rebates, as well as Canon online training courses. These products complement CWG's diverse selection of office products, MFP solutions, finishing equipment, and supplies while providing a one‐stop shop for dealers supporting
today's large format end‐users.