Printers, copiers, parts and components are included in a new list of tariffs imposed on US-made goods being sold to China.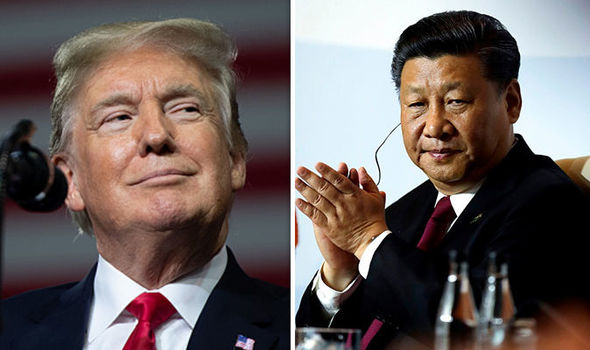 On Friday (August 3, 2018), the China Customs Tariff Commission (CCTC) of the State Council has imposed tariffs on certain imports (second batch) originating in the United States. Duties will be imposed on 5,207 imported items that originated in the United States. The imports from the United States are estimated to be worth approximately $60 billion. The rates of additional tariffs on such products will be 25 per cent, 20 per cent, 10 per cent, and 5 per cent, according to the Customs Tariff Commission of the State Council.
"This will really hurt industry giants like Hewlett-Packard in the United States and other US printer OEMs wanting a piece of the growing China market," one industry leader told RT Media today. The person who wishes to remain anonymous added,"At a time when the OEMs are looking for 'a bigger slice of the cake' due to a flattening industry in the USA and Western Europe, they are looking at thriving markets like China, but now they will have to pay more, or their customers will in order to get into this market. China is a cut-throat market when it comes to pricing so these big US brands are going to hurt. I cannot imagine they are happy with this US-China trade war."
In a statement, the CCTC claims China was forced to take counter-measures in response to a U.S. plan to raise tariffs to be imposed on US$ 200 billion of Chinese goods from 10 per cent to 25 per cent.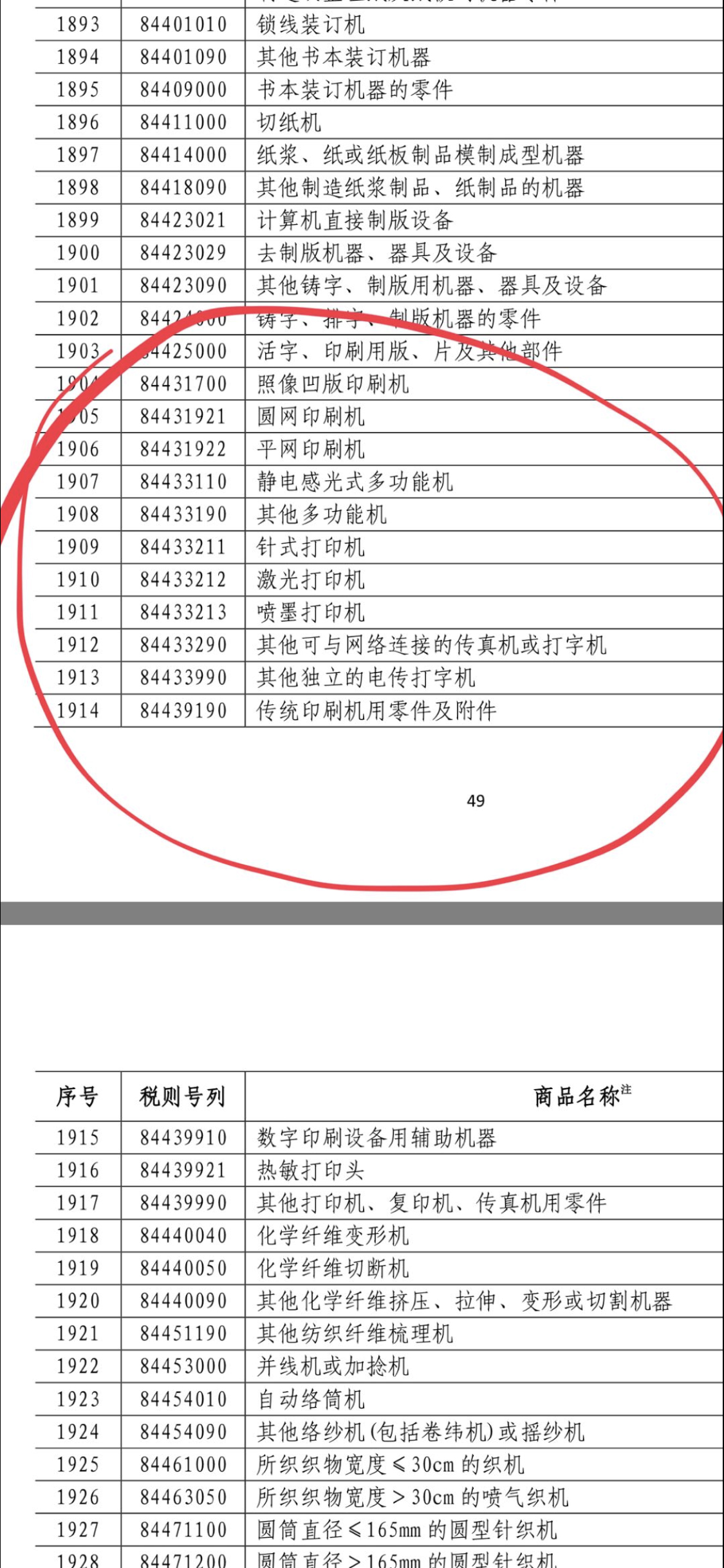 "If the United States act willfully and puts its additional tariff measures into effect, China will instantly implement such tariff measures," the commission said.
"The United States violated consensuses reached by multiple bilateral negotiations and once again unilaterally escalated trade frictions," the commission said, noting that the move severely violated World Trade Organization rules, hurt the global industrial chain and free trade mechanism, substantially damaged the interests of China and the Chinese people, and will also have negative impacts on the economic development of the world including the United States.
The list of US-made products impacted by China's new tariffs (pictured) include:
• electrostatic multifunction devices,
• multifunction printers,
• stylus printers,
• inkjet printers,
• photocopiers, and
• parts and accessories for printers and copiers.
Full lists of U.S. products subject to different levels of additional tariffs are available on the website of the Ministry of Finance.
Lexmark printers, which used to be manufactured in the USA and elsewhere will not be impacted as many models are now manufactured in Zhuhai, China as part of the Ninestar Group.