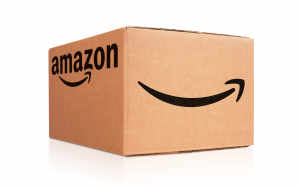 Official corporate documents have been sent to a number of media companies that report on toner cartridge news to distributors and dealers in the US market.
A person, wishing to remain anonymous, has sent many such documents to identify at least four key manufacturers—Ninestar, Aster, Cartridge Evolution and V4ink—that each operates additional brands for the alleged purpose of "manipulating Amazon's algorithm" in order to make sales. The person sending out the information to the media appears to be from, connected to, or representing a large printer OEM in the USA.
Social media went crazy over the weekend in the USA where many have reacted to the news that brand names like MyToner, myCartridge, Lemero, Cool Toner, Arcon, True Image, Aztech, V4ink, Ink E-sale, E-Z Ink and Valuetoner, among many others are registered to at least one of the four manufacturers and being allegedly used in contravention to Amazon's terms of sale. Some industry people contacted RT Media to find out why the Chinese companies have allegedly tried to hide their true identities. "It's all about trust and betrayal," said one retailer. "These companies are supposed to be wholesalers, yet they are competing against me in the retail market as well."
The news that cartridge manufacturers and distributors are allegedly manipulating Amazon's terms of sale comes hot on the news that the Trump administration has put Amazon, eBay and Alibaba and other online marketplaces on notice with the aim to curb the sale of illegal items online. According to CNBC News, Trump trade advisor Peter Navarro told reporters, "This is a shot across the bow to those companies. If you don't clean it up, then the government will."
The Chinese manufacturers are allegedly using "black hat" tactics— a serious violation of Amazon's terms of sale—where all the product details of an older successful listing which has momentum are switched to a new product. This means the accumulated reviews for the old product now appear on the new product's listing. Product details include images, description, sales ranking and reviews. It is done to deceive Amazon's customers into thinking a new product is very successful. In some cases, older reviews reference a product that is completely different from the new product being listed for sale. It is illegal.
China-based Print-Rite's Arnald Ho also spoke with RT Media's David Gibbons. "We used to sell on Amazon using the Print-Rite name," Ho said. "However, we stopped because our prices are much higher, and we didn't want to jeopardize our customers' interest. We believe integrity, honesty and loyalty are very important for a long-lasting business." Ho added many customers prefer to shop on price today, but Print-Rite will not change its attitude.
Ho also commented that many people from many industries are abusing the Amazon rules. "I don't think it's fair that some Chinese manufacturers are being 'cherry-picked' as an example. It's Amazon's job to clean up house and allow for competition that is fair for everyone."